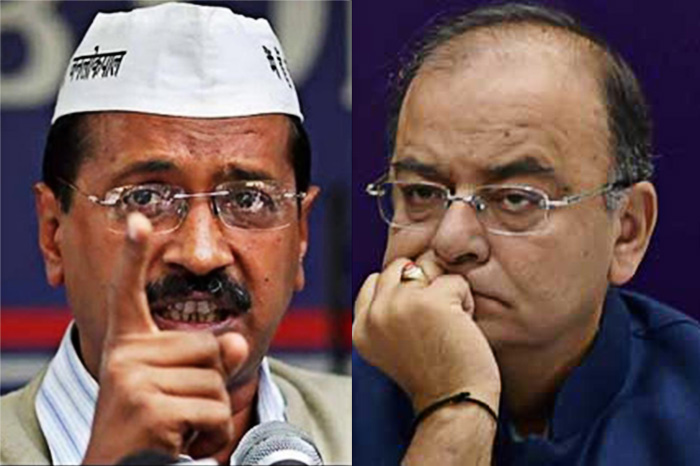 Patiala House Court, on 5 January, is set to hear the criminal defamation case filed by Finance Minister Arun Jaitley against Delhi Chief Minister Arvind Kejriwal and other Aam Aadmi Party (AAP) leaders.
The case comes in the wake of the AAP leaders charging the Delhi District Cricket Association (DDCA) with widespread financial irregularity under the tenure of Jaitley as president.
The case has been filed against five members of AAP namely, Ashutosh, Sanjay Singh, Kumar Vishwas, Raghav Chadha and Deepak Bajpai apart from Kejriwal.
Speaking in Parliament earlier, Jaitley had said that the allegations against him in connection with the DDCA scam were baseless and devoid of truth.
"All these allegations are baseless and devoid of truth. For a total sum Rs. 114 crore, we made a stadium with a capacity of taking 42,000 people. Contrary to that, the Congress built the Jawaharlal Nehru Stadium spending Rs. 900 crores. No one raised doubts on that expenditure, "he had said in the Lok Sabha.
On 21 December Jaitley had filed a criminal defamation complaint against Kejriwal and five other leaders of AAP for allegedly defaming him in the DDCA controversy before a Delhi court which took cognizance on his plea.
-ANI