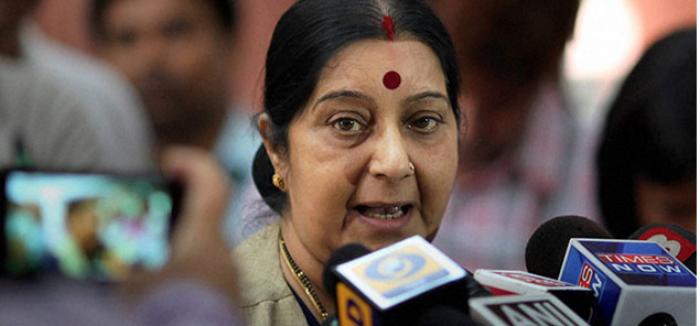 The Minister of External Affairs Sushma Swaraj, on 27 October, said that India along with Africa can no longer be exluded from their rightful place. She said it in reference to the demand of a permanent seat in UN Security Council.
"Although Indians and Africans comprise nearly 2.5 billion people, our nations continue to be excluded from appropriate representation in the institutions of global governance. India and Africa can no longer be excluded from their rightful place of the permanent membership of the UN Security Council," External Affairs Minister Sushma Swaraj said.
"How can we expect legitimacy from a governance structure that excludes the entire African continent and a country, which represents one-sixth of humanity?" she said, addressing the Ministerial Meeting of the 3rd India-Africa Summit.
Noting that democratic reforms are essential in global institutions, Swaraj said the 70th session of the UN General Assembly is an opportune moment to achieve concrete results to resolve these long-pending issues.
"Unless we put in place more democratic global governance structures, the more equitable and just international security and development frameworks that are essential for the collective peace and prosperity of this planet, will continue to elude us.
"There can no longer be pockets of prosperity in vast areas of underdevelopment and insecurity," Swaraj said.
With both India and several African countries battling the menace of terrorism, the EAM batted for better cooperation through intelligence sharing, training and other measures to counter the problem.
"In view of the fast growing linkages of such terrorist groups across the globe, we must step up our cooperation through intelligence exchange, training and other measures to counter this menace. We also hope that the international community will cooperate with urgency to adopt the Comprehensive Convention against International Terrorism," she said.
-PTI