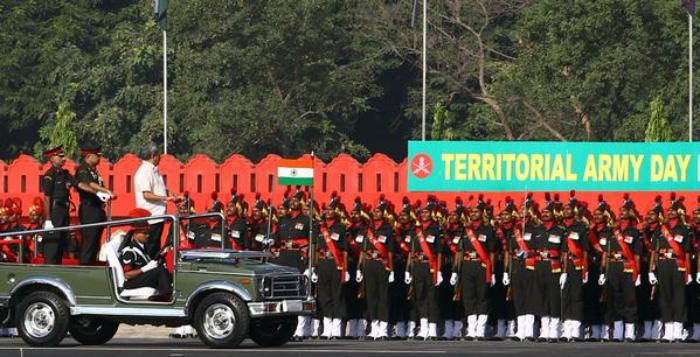 The 66th Territorial Army Day Parade was organised on 9 October at Army Parade Ground in New Delhi. The parade is organised every year to commemorate the setting up of Territorial Army. Defense Minister Manohar Parrikar attended the function and addressed the 'Jawans' on the occasion.
The Territotial Army was officially inaugurated by first Indian Governor General C Rajagopalachari on 9 October 1949. However, the army was first raised by Britishers in 1920 under Indian Territotial Act.
It is an organisation of volunteers who receive military training for a few days in a year so as to prepare themselves for an emergency situation. The current role of Territorial Army is to relieve the Regular Army from static duties and to assist them during situations like natural calamities.
Here are the pictures from the parade: