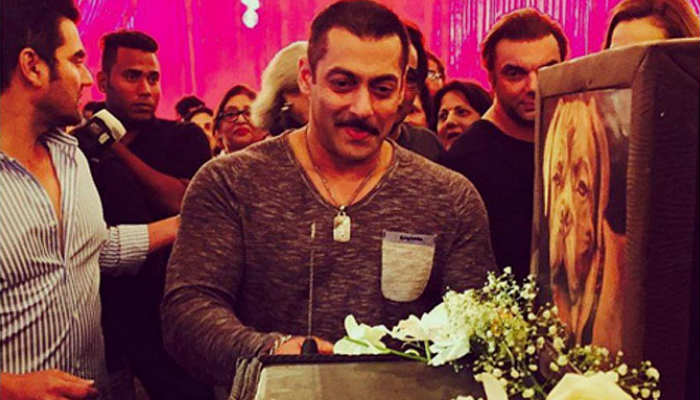 The traders association of Khan Market in the national capital is contemplating legal action against Bollywood star Salman Khan for alleged "trademark infringement", by naming his online shopping portal khanmarketonline.com.
"We have objection to the name of his portal, as Khan Market is a renowned entity known not only in India but across the globe. This portal is misusing our market's name and hence amounts to trademark infringement," said Sanjiv Mehra, president of Khan Market Traders' Association.
"Khan Market is a global brand, people across the globe know it by this name. Salman Khan should have taken us into confidence before using the market's name for his portal. We are seeking legal advice on the issue. We may approach the actor and ask him to change the portal's name. If he doesn't agree then we will take the legal route," he added.
Salman had unveiled the shopping portal on his 50th birthday on 27 December. Though the portal is yet to become operational, potential customers can register on the site.
The traders body said that Salman's portal will not only leave shoppers confused but also add to the woes of the shopkeepers of the 65-year-old market that has 156 shops and 35 restaurants.
"If his portal announces discount on a product, people will approach us thinking that the discount is being offered by us. It will leave our customers confused and create problems for us," Mr. Mehra said.
-PTI