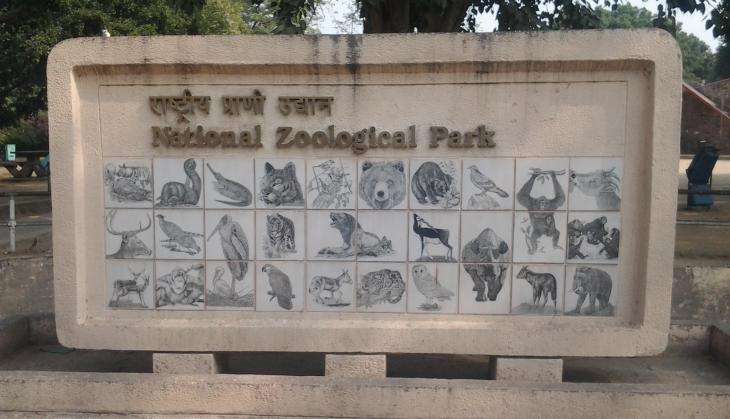 After a brief hiatus owing to bird flu scare, the National Zoological Park is limping back to normalcy with the park witnessing a spurt in births of endangered and exotic deer species.
"Various deer species including Thailand deer, chital, nilgai, sangai, swamp deer, hog deer, chinkara, sambar, brow- antlered deer as well as lion-tailed macaque, hippo and gaur gave births recently," zoo curator Riyaz Khan said.
He said the zoo recorded births of 11 Thailand deer, 4 chital, 10 sangai, 2 swamp deer, 5 hog deer, 5 sambar and one birth each of chinakra, Gaur and brow-antlered deer this month.
The birth of a hippopotamus and a lion-tailed macaque was also recorded, the official said.
The Delhi zoo, a popular spot among children and adults alike, was recently opened after being closed for over three months owing to the death of 13 free ranging birds like painted storks, ducks and rosy pelicans due to H5N8 Avian influenza.
The park has come under scrutiny for a number of animal deaths since the past few years. The zoo had reported deaths of 46 spotted deer last year and caged birds like munia, grey partridge and ringneck parrots. A baby gibbon also died at the zoo recently.
Delhi zoo director Amitabh Agnihotri, in a release, said the zoo was working in close coordination with the Central Zoo Authority (CZA) to eliminate all traces of bird flu.
"We have stopped doing post-mortems of birds at the zoo.
We are sending the samples to CZA. Samples of water, soil, fecal matter, cloacal and tracheal swabs from birds are collected by the Rapid Response Team (RRT) on a weekly basis and sent to National Institute of High Security Animal Diseases (NIHSAD)," he said.
On whether the temporary shutdown of zoo had affected the footfall, the curator said the zoo continued to be a favorite spot for people.
"We have received more than 25,000 visitors since the zoo was reopened on January 11. More than 20,000 people, including foreigners, visited the park last weekend," Khan said.
--
PTI