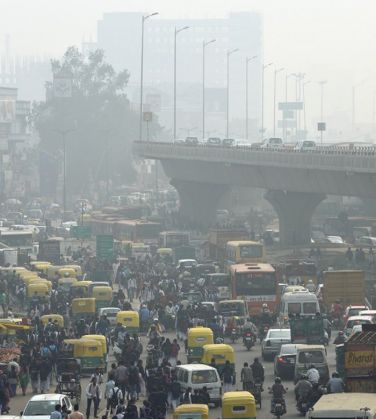 The Delhi Statistical Hand Book of 2015 was released by Deputy Chief Minister Manish Sisodia on 9 December. The handbook has been prepared by Directorate of Economics and Statistics of the Delhi government.
The 23 chapter-booklet contains data related to various socio-economic parameters of Delhi.
Here are some of the interesting facts for you:
2,40,849- is the per capita income of people living in Delhi. This is the highest when compared to other states in the country.
28,630- is the increase in per-capita income from 2013-14.
88.27- lakh registered vehicles run on Delhi streets.
5.34- lakh new vehicles were registered in 2014-15.
38.87- lakh people travelled in DTC buses in a year.
4.54- crore is the number of mobile phones in Delhi on 30 December 2014.
157- cinema theaters including multiplexes were available in 2014. The number increased from 152 in 2013.
24,477- million units of electricity was consumed in 2014.
14,085- kilo litres of water were used by Delhiites in a year. It was 13,837 kilo litres in 2013.
345- new schools were registered in the National Capital in 2014.
44.13- lakh children studied in 5,798 schools at different levels.
23.52- lakh is the number of boys enrolled in schools.
20.61- lakh is the number of girls who were enrolled in schools in 2015.