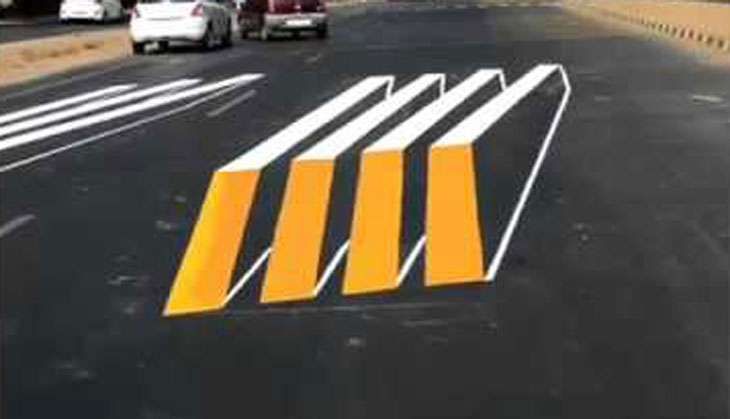 New Delhi got its first 3D zebra crossing for pedestrians at Rajaji Marg this week.
The three-dimensional crossing, which creates the optical illusion of being elevated, is aimed at grabbing the attention of the drivers/riders in a bid to signal them to stop to allow pedestrians to cross.
The initiative is expected to help curb the number of road accidents in the city. Last year, over 1,600 lives were lost in road accidents in the National Capital.
"This is the first such 3D pedestrian crossing in Delhi. The whole idea was to make the crossing more visible to vehicle-users so that they let pedestrians cross," Yogesh Saini, the founder of Delhi Street Art - the people behind the crossing - told The Hindu.
The crossing was completed over a period of 48-hours by a 10-member team of artists and NDMC workers. The crossing at Rajaji Marg is centrally-located and not too busy and was closed for the painting, Saini said.
The initiative is currently in the "trial" phase and the NDMC will assess its feedback before replicating the plan elsewhere, NDMC chairperson Naresh Kumar told the daily.