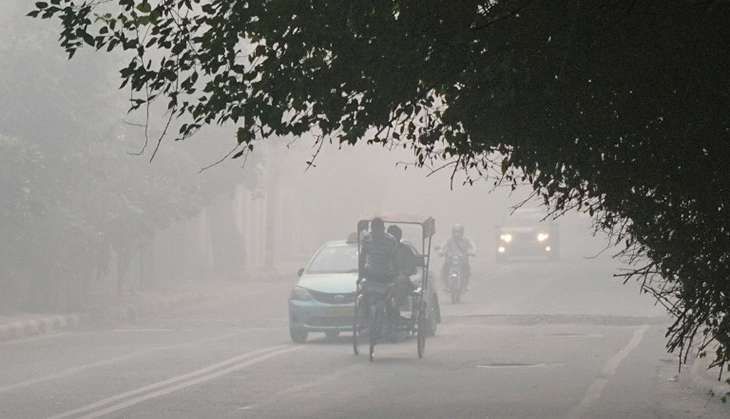 The Centre for Science and Environment (CSE) today called on the Delhi government to issue health alerts and warn children and vulnerable to stay indoors. The CSE has pressed the alarm buttons on one of the worst smog cases in many years in the national capital, adding that emergency action as well as more permanent measures were needed to save lives
CSE experts say that as per the India Meteorological Department, the smog on 2 November, 2016 was the worst in 17 years.
"This demands emergency response to protect the vulnerable - those who are suffering from respiratory and heart diseases and children. The government should aggressively inform all and advise them to stay indoors and avoid outdoor exercises. At the same time, it should roll out stringent winter pollution control for all sources along with emergency action." Anumita Roychowdhury, executive director (research and advocacy), CSE and head of CSE's air pollution and sustainable mobility teams said.
Analysing the available data, the CSE reports states that the post-Diwali peak of pollution is higher than the Diwali peak, as the levels of PM2.5 have increased by 62.7 per cent on 2 November as compared to that on Diwali. On 2 November, the levels were 9.4 times the standard.
According to the Indian Meteorological Department, this is the worst smog with very poor visibility in 17 years.
The Indira Gandhi International Airport in Delhi recorded the worst levels of smog in 17 years on 2 November, with visibility as low as 300-400 metres.
The period between 11AM and 2:30 PM was the worst in the day with respect to airport visibility.
The post-Diwali smog reduced the visibility there to 800-1,200 m since October 30. Pollution during Diwali, other sources of pollution along with weather-related factors lead to such abnormal levels.
Meteorological scientists explain that lower level anticyclone-a weather phenomenon which prevented the dispersion of smog- developed around Delhi on November 2, 2016.
There was virtually no wind in the vertical column. This situation is expected to persist for few more days.
Calling for an advisory to be issued with alacrity, the CSE report states that the health advisory needs to inform people to keep children and those suffering from heart and respiratory ailments and chronic obstructive pulmonary disease (COPD) indoors and avoid outdoor exercises.
Schools should be shut if necessary as children are more vulnerable. Joint studies of Central Pollution Control Board and the Chittaranjan National Cancer Research Institute from Kolkata have shown that every third child in Delhi has impaired lungs.
--ANI