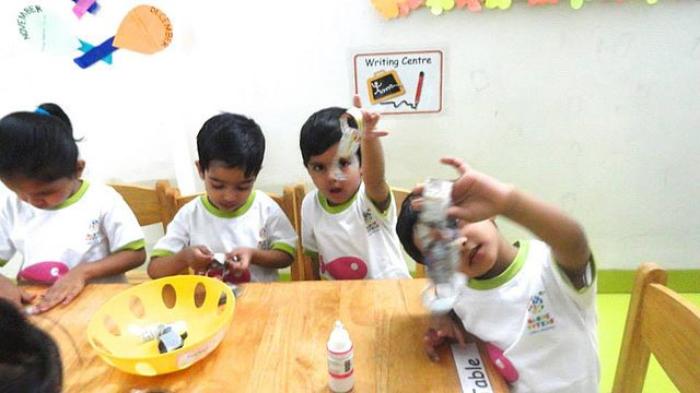 Much like the ongoing Odd-Even car formula to curb pollution, the AAP government's move to scrap management quota for nursery admissions in Delhi's unaided private schools to curb "discrimination" has left parents, teachers and schools divided.
Delhi Chief Minister Arvind Kejriwal stirred a hornet's nest on 6 January when he alleged that the management quota in schools was "the biggest scandal which deprives common people" and agreed to go to court if schools opposed the Directorate of Education's order to end the quota and remove 62 "unjust" admission criteria.
The news comes as schools in Delhi start nursery admissions.
'Management quota not a brainchild of private schools'
Reacting to the order, president of the Action Committee Unaided Recognised Private Schools, SK Bhattacharya told Catch that there was no need for private schools to take any kind of approval from the Delhi government as they were autonomous.
"The Delhi High Court gave a verdict in November 2014 that private schools enjoy autonomy for nursery admission. This was challenged by the Department of Education but no stay was granted. So, the government cannot violate the court order".
Bhattacharya said the matter was before the court and next date of hearing was January 22. "We'll raise our objections then," he said, adding that the management quota system was recommended by the Ganguly Committee in 2007 constituted by the Delhi HC.
"The logic was that private schools are managed by societies. But what is a society? 20-30 people start a school. They have some sort of social responsibility."
He said the management quota is not arbitrary. "It is approved in a number of judgments by the Supreme Court for private institutions such as medical colleges. Last year, private schools were given 20 per cent seats under this quota. And there was no noise around it back then. It worked smoothly."
"They are saying schools are collecting money under the management quota. I don't support that. Schools cannot charge any capitation fees or donation".
'Private schools struggling to fill seats'
"It seems the Delhi government is targeting select schools by this order. Nearly 50 per cent private schools that have come up in the last few years are finding it hard to fill up seats. In our group of schools, many seats are going empty. Management quota has no use here," a member of a management committee of a leading chain of schools in Delhi-NCR told Catch. She said parents lined up for admissions in only 20 per cent private schools.
"Earlier, schools would take funds through building costs and development funds. But now they can't. So some schools, in the name of quota, may be taking donations. But this applies to only a few seats."
She also said that schools were smart and would find a way to circumvent the order. "They will probably come up with pre-schools or junior wings. There's no rule in place for them. They'll charge the money in pre-schools and then take the kids into formal schools."
'Need uniformity in criteria'
One parent from North Delhi, who is looking to admit her daughter in nursery, said she did not support the move to scrap the management quota. She told Catch that the point system was discriminatory.
"We have filled up forms of two to three schools and found that the point system is discriminatory and arbitrary. Abolishing quota will marginally increase seats but the more useful thing would have been to create a uniform admission system for all schools".