#WorldChampagneDay: 10 amazing facts about the world's most luxe drink
Payal Puri
| Updated on: 13 February 2017, 6:39 IST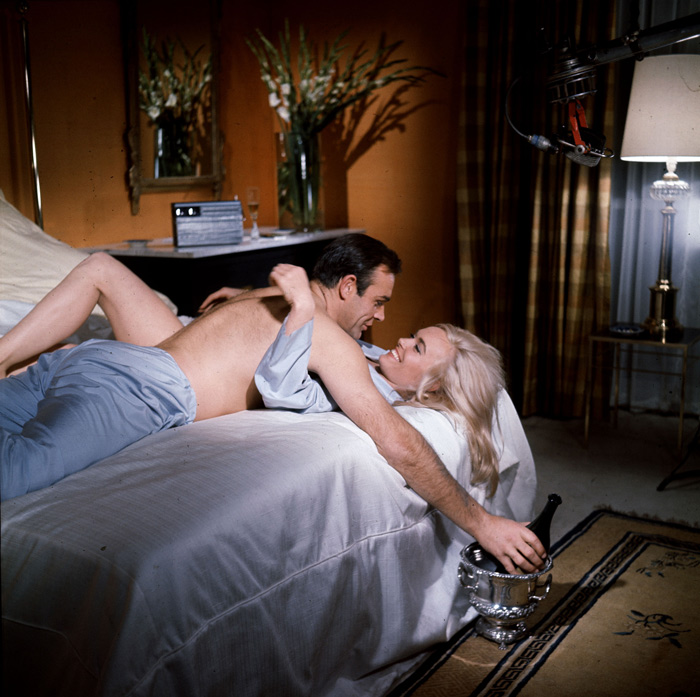 When it comes to champagne, I'm of the Winston Churchill school: "In victory I deserve it, in defeat I need it."
That means, no matter what type of day I've had, I want a chilled glass of bubbly waiting for me at the end of it.
And the gods clearly agree: it's no accident World Champagne Day, October 23, has fallen on a Friday.
But, for all its snob value and glamour, champagne continues to be highly misunderstood. Its association with celebration seems to make us think it's not an everyday affair - but actually, there's a champagne for every day, every time of day - from breakfast to post-dinner - and every budget.
It's also a fascinating drink - a combination of knowledge and instinct that combine to produce magic. And as we celebrate World Champagne Day - and kick off festive season, where I hope you'll be drinking many a glass - here's some fun facts about champagne to throw into conversation. It'll only sparkle more.
01
The average 750 ml bottle of champagne has about 49 million bubbles in it
That means that when uncorked, champagne emits 30 bubbles per second. According to one enterprising statistician, five bottles of champagne will get you as many bubbles as stars in the Milky Way!
02
Hedonists always loved it; heritage now does too: in July Champagne joined the UNESCO World Heritage Sites list
We mean, obviously, the region - this year, the UNESCO World Heritage Committee took the historic decision to include the Champagne Slopes, Houses and Cellars - which together make up France's legendary Champagne region - on its list of heritage sites.
That means a trip to Champagne is now practically an educational experience.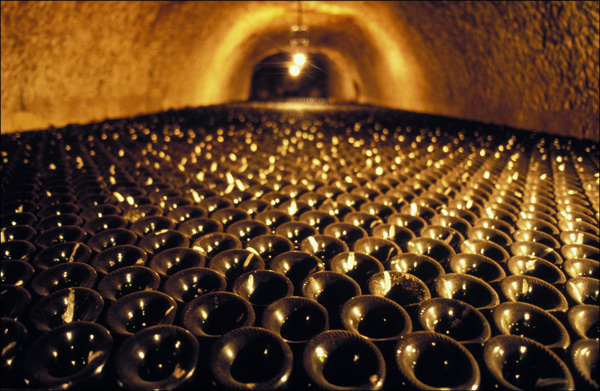 03
James Bond's drinks more champagne than martinis
On paper, his favourite drink may be a martini, shaken not stirred - but in reality, the drink he's been spotted drinking most often in the film adaptations is champagne; over 40 sightings to date.
04
Winston Churchill drank a special pint bottle of champagne at 11 am daily
It was his favourite drink; his favourite brand Pol Roger. The revered champagne house made a custom pint bottle for him.
Post his death, the house created a prestige vintage called Cuvee Sir Winston Churchill. Possibly the only politician in the world to have both champagnes and cigars named after him: Churchills are both a size of cigar and a brand of Cuban cigars, called Sir Winston
05
A bottle of champagne has 90 pounds per square inch of pressure; three times more than a car tyre.
That probably explains why statistically, you have a greater chance of being killed by a flying champagne cork than a poisonous spider
06
The colour champagne is used on automobiles, to describe horses and diamonds
The actual colour of champagne is routinely different from the shades used to describe it - largely because it's impossible to capture the effervescence of the bubbles in a flat colour - but it hasn't stopped the colour from taking on luxurious association.
07
After France, the country that consumes the most champagne is the UK
Till a couple of years ago, the nation projected to take over the title of second-highest champagne drinking was, remarkably, Nigeria - but that honour has since gone to the British, who've developed a passion for bubbly.
08
There are believed to be about a billion bottles of champagne in storage
That's incredible, given that only about 76,000 acres of vineyards that make up the Champagne region in France produce the stuff.
It should be common knowledge but in fact isn't: while all champagne is sparkling wine, all sparkling wine is not champagne. Only the drink bottled within the certified domain called the Champagne region is true champagne. A lot of the sparkling wine in the world is very good, but champagne it's not.
09
Like Pinot Noir? There's a lot of it in your glass of bubbly
Three grapes primarily go into making champagne: Pinot Noir, Meunier and Chardonnay. The particular proportion in which they are blended, among other factors, shapes the bottle of bubbly you uncork.
10
About 28,000 bottles of champagne are sold at Wimbledon each year
But then sport has always had a special relationship with champagne. Formula 1 race car drivers mark their win by opening a Magnum. Ditto for World Cup cricket winners. Ditto for pretty much any victory celebration you can visualise.
But the Magnum - the size of two standard bottles - is hardly the biggest of them all. If you want to really go king size, get the Primat - which is the equivalent of 36 bottles of champagne or the ultimate bottle of bubbles ever, the Melchizedek size: which holds the equivalent of 40 regular bottles of champagne.
And rest assured Sir Winston would have raised a toast to you.