Serial killers: what happens when real-life crime follows TV plotlines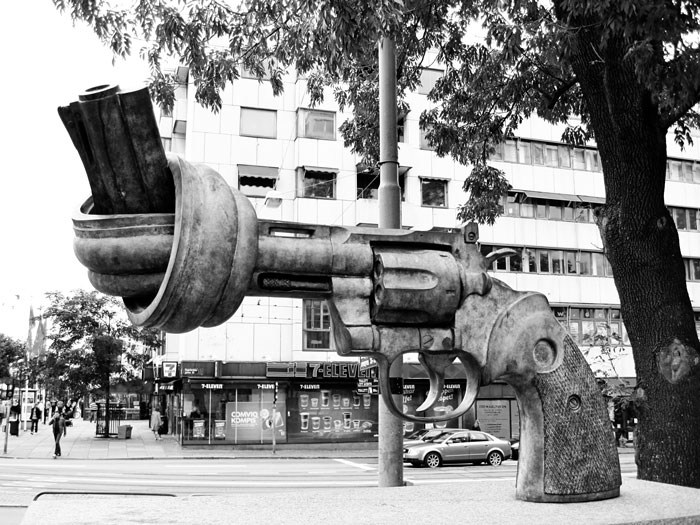 The relationship between TV violence and real-life violence has been the subject of extensive debate for a long time. Yet, that core question - does fictional violence beget real-life violence - remains unanswered, largely cause there are so many ambiguities.
But sometimes, it's the other way around. The season finale of the summer TV show Mr Robot was delayed by one week in the US in light of the Virginia shooting that claimed the lives of two journalists last Wednesday.
Mr Robot has been the sleeper hit of this summer, and has begun to gain cult status with a storyline that revolves around an "Anonymous-like band of anarchist hackers" led by Mr Robot (Christian Slater), who recruits an introverted computer genius (Rami Malek) into a group called 'fsociety'.
"The previously filmed season finale of Mr Robot contains a graphic scene similar in nature to the tragic events in Virginia," the network said in a statement. "Out of respect to the victims, their families and colleagues, and our views, we are postponing the episode."
The scene in question depicts a person being fatally shot during a TV interview - similar to the way reporter Alison Parker was killed on live TV in Roanoke, Virginia.
Photographer Adam Ward and Vicki Gardner, the person Parker was interviewing, were also shot. Ward died from his injuries, while Gardner is in stable condition after undergoing surgery.
The gunman, former WDBJ employee Vester Lee Flanagan II, shot himself after the attack and died of his injuries at a nearby hospital.
An episode of Documentary Now, a mockumentary series on the channel IFC starring comedians Fred Armisen and Bill Hader, was also postponed following the tragic shooting. The episode in question - "Dronez: The Hunt for El Chingon" - is a parody of the media conglomerate Vice, in which the journalists are killed while searching for a drug lord in Mexico.
Paper planes
But this is hardly the first time a TV show has had to delay an episode due to unfortunately timed violent content. Networks have had to adjust to the collision of reality and too-close-to-reality television for a while now.
In 1999, the Season 3 finale of Buffy the Vampire Slayer, which featured a high school shooting, did not air until two months after it's scheduled air date because of the April 1999 Columbine massacre.
In the days following the 15 April 2013 bombing of the Boston Marathon, many networks made changes to their schedules. An episode of the ABC crime drama Castle, in which a main character steps on an explosive device, was pushed back by a week, as was a similarly themed episode of NBC's Revolution.
Reruns of Fox's Family Guy and New Girl were swapped out for other episodes, because they contained jokes about suspicious backpacks, terrorism and bombs.
The default response is to treat TV as the problem rather than a vehicle for reflection or a source of escape
And Hannibal - NBC's grim adaptation of Thomas Harris' Hannibal Lecter novels - ditched its fourth episode entirely. Weird fact: they ended up pulling one of the least disturbing episodes of the season only to replace it with one of the most disturbing ones.
Even an episode of the hit comedy Friends wasn't spared: after the terrorist attacks of 11 September 2001, a scene featuring bomb jokes shared between Monica and Chandler in an airport security line was reshot. (It did resurface later in a DVD with extra footage).
Also, after 9/11 as well as after Martin Luther King's assassination in 1968, the Emmy Awards were postponed - not because they were too difficult to deal with, but because they suddenly seemed frivolous.
Real life vs reel life
But would airing these episodes have traumatised victims and survivors? If so, how? It's an abstract reasoning but one that deserves some consideration. For networks, it has already become a ritual of respect toward those most directly affected by a tragedy.
But since it isn't a real depiction in the first place, but a writer's imagination - be it a retelling of events or premonitions about the future (like a 1997 The Simpsons episode which shows Lisa Simpson holding a magazine with New York, the Twin Towers, and $9 on it) - isn't such a ritual disrespectful to the other party in the equation?
Rather, two parties: the creatives who spend backbreaking hours trying to create entertainment for those of us willing to be sucked into their worlds, and their audiences who create a place in their lives for their work.
It is understandable that television isn't always in good taste. But when the tragedy begins to slip from the minds of the audience, it suddenly becomes far more acceptable to depict similar events.
Here's one example of that: in Season 1 of American Horror Story, there's an episode called "Piggy Piggy" where Evan Peters takes a gun and brutally kills several classmates (even blowing one's face off entirely). It's quite certain the episode would have been pulled off the air had it been scheduled to run after the 2012 Sandy Hook shootings.
Yet, the episode was perfectly acceptable in 2011, despite the horrific depictions of violence similar to several school tragedies over the years. What's the logic there?
And can you imagine the number of times New York has been destroyed in a film or a TV show? Would that not end up giving people a vivid reminder of 9/11?
Treading carefully, then, may not always be the answer.
For networks, the lesson sadly will continue to be that they ought to reference such tragedies at their own peril. People's imaginations will always jump over similarities between drama on television and real-life horrors - be it a Hitler-like moustache or yet another film that sees New York crumble to rubble and dust.
That's why the default response to treat television as the problem rather than a vehicle for reflection or a source of escape will continue as a majority will always be too stubborn to see it otherwise.
The best advice here seems to be: don't look if you can't deal.