What's Indian chicklit got that Western doesn't? Flaws, & thank god for that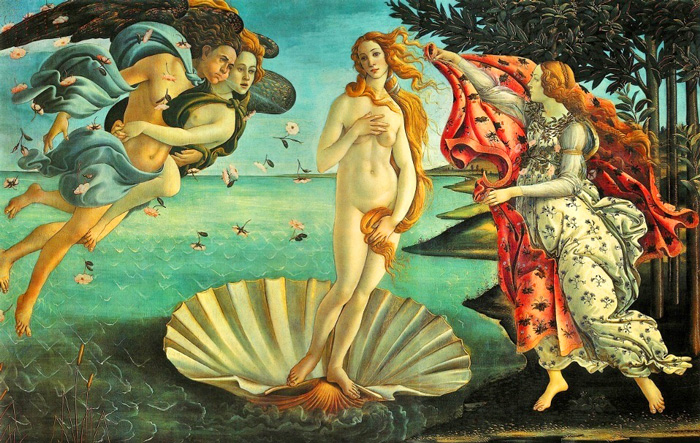 Nancy Drew had long limbs, a red convertible and a handsome boyfriend called Ned Nickerson. Sweet Valley had Elizabeth and Jessica Wakefield, who in spite of their imperfections, were blonde, wore matching pendants, had perfect bodies and were the most popular girls in school.
Sidney Sheldon's protagonists were moulded in the image of a Bond girl. They were fearless, beautiful and with bodies that created perfect silhouettes. And if they weren't brain surgeons, it wasn't for lack of intelligence.
Here's an extract from the first page of Best Laid Plans:
"In her late twenties, with a slim, provocative figure, Leslie Stewart had an exciting, exotic look; gray, sloe eyes, high cheekbones, and soft, honey-colored hair, which she wore long and elegantly simple. A friend of Leslie's had once told her, "If you're beautiful and have a brain and a vagina, you can own the world."
Leslie Stewart was beautiful and had an IQ of 170, and nature had taken care of the rest. But she found her looks a disadvantage. Men were constantly propositioning her or proposing, but few of them bothered to try really to get to know her."
Also read: Roxane Gay's new book is important because she started writing it fat. And she still is
But let's not fault dead old Sheldon. He came from another time. So here's considerably younger and female Danielle Steel introducing her protagonist in The Promise.
"The slim shape of her hips in jeans, the narrow waist, the trim shoulders with the red sweater loosely tied about them, and that wonderful swing of dark hair."
And, finally, here's Nicholas Sparks introducing Allie in The Notebook:
"Her body was firm and well proportioned, breasts softly rounded, stomach flat, legs slim. She'd inherited her mother's high cheekbones, smooth skin and blonde hair, but her best feature was her own. She had "eyes like ocean waves", as Lon liked to say.
(Indian commercial literature doesn't feature in this illustrious list of bestsellers. Because till Chetan Bhagat, Indian commercial literature as a vastly successful genre did not yet exist.)
There's very little need to point to a pattern. These characters were ridiculous - like the sculptures of a sad old man who has forgotten what the female form looks like in real life.
It was self-evident: a female protagonist in commercial literature could not afford to be flawed.
And she, with her heart-shaped face, eyes that could sail ships, hair of cascading chocolate, stomach like a valley, breasts like the Himalayas and teeth that sparkled on a cold dark winter night, had always faithfully complied.
Paradise City is where the girls are pretty
The defense of such characters at the time was simplistic: that commercial fiction was inherently escapist and therefore need not make any effort to be relatable. It was a guilty pleasure, not some astute commentary on the world.
To make it real would be to steal it of its shine, un-polish the diamond, return the reader to drab realism that she wanted nothing to do with. This universe of porcelain-skinned, destined-for-eventual-bliss women gave the reader something to aspire to. It gave her a glimpse of a life that she was never going to have, yet deserved to dream about.
But something was going to happen to prove all these sculptors of perfection untrue. A column in a newspaper, unbeknownst to itself, was set to spark a revolution.
Also read: Porn-coms are Ekta Kapoor's idea of feminism. That's a big, big problem
Bridget Jones had begun writing a diary.
And it wasn't about how oh she was just so beautiful, men wouldn't care to look beneath the surface. It was about a woman who drank too much, smoked too much, serenaded herself with renditions of Celine Dion, and had as estranged a relationship with her weighing machine as she did with the Man of the Hour.
And just like that, world over, the floodgates had opened.
Real women have prickly heat and cellulite
It was only a matter of time before we had a Bridget of our own.
And we did. Her name was Opal Mehta, and she got kissed and got into Harvard. But she was also insecure, clumsily dressed and pathetic in her desperation to be kissed.
Soon after, flawed Indian female characters started to appear in droves.
In Anuja Chauhan's Battle for Batora, Jinni dealt with both her grandmother, as well as prickly heat and cellulite. In Those Pricey Thakur Girls, Dabbu struggled with being less attractive than her older sister. As well as the after-effects of sitting on a hot pressure cooker. Preeti Shenoy's The One You Cannot Have documented Anjali's pitiful attempts at getting a boy to like her.
Almost all of Nikita Singh's similarly-themed books have something or another to do with falling for the wrong man. Done with Men, by Shuchi Sing Kalra, has to do with seeing your ex's hot new girlfriend in a swimsuit in Goa. Swati Kaushal's Piece of Cake is about a girl who is a few inches too tall to be marriageable. For Matrimonial Purposes, by Kavita Daswani, is about a 29-year old who sees herself as a spinster on a dusty shelf, because she gave up too soon.
But of course they all conclude happily. And of course they all have too much to do with finding the right man. And yes, at their absolute best, they barely qualify as mediocre works of fiction.
But let this not detract from the fact that Indian 'chicklit' - even the poorly-conceived, badly-written, awful stories about this Anjali-Rahul-Ravi-office-love-triangle and that Karishma-Varun-Swati-betrayal - is doing something phenomenal for all Indian women.
It is making the flawed woman with cellulite mainstream. And therefore telling us it's okay for us to be shabby, grouchy, hairy and desperate.
That's worth remembering the next time we snigger at a book for being [email protected]
Also read: MTV's Big F is television at its tackiest - and its most game-changing