Any dusky actress cant be Smita Patil. She is irreplaceable: Maithili Rao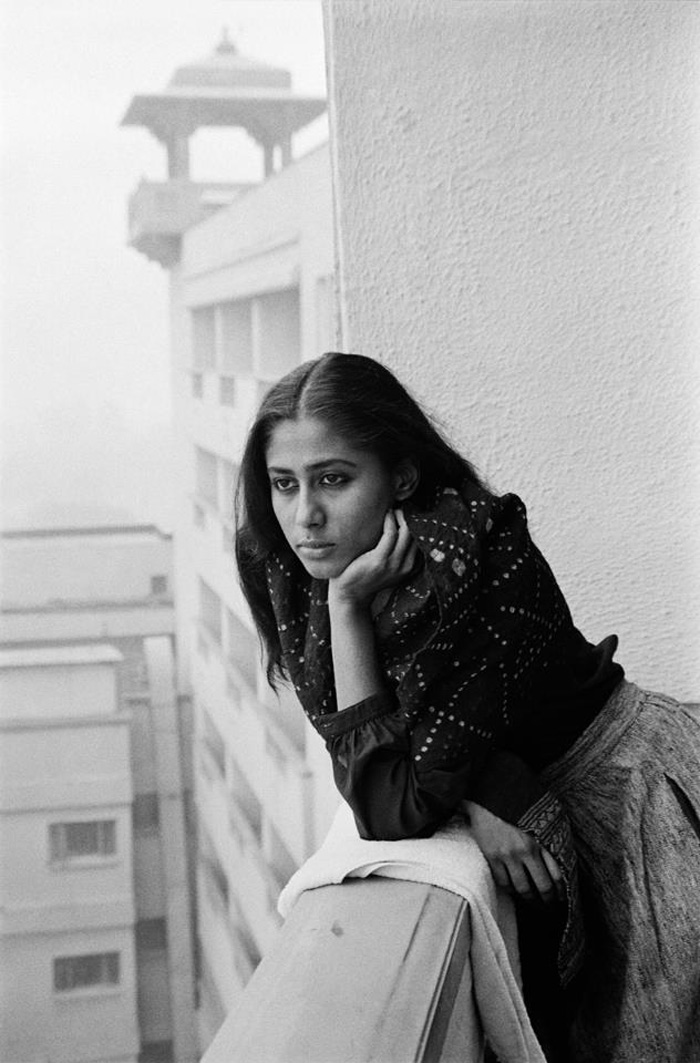 A short career with an incredibly long impact. That, in one line, is Smita Patil, the stunning actress whose intensity redefined women's role in Indian cinema for just over 10 years.
Smita, who started out as a newsreader in Doordarshan was discovered by filmmaker Arun Khopkar in 1973 when he was looking for a 'college lecturer' who could "be" and not "play" the role in Teevra Madhyam, a diploma film.
By the time she died at the heartbreakingly young age of 31, Smita was recognised as one of India's finest actors, as one of the leading lights of New Indian Cinema of the mid-1970s and had a body of work that would have made any actor proud.
Maithili Rao, in an authorised biography of one of India's finest actors, Smita Patil: A Brief Incandescence, traces the life of the actor from her childhood to her stardom, her controversial marriage and untimely death.
The book also includes a critique of the films that defined her and that read like a roster of the best of New Indian Cinema: Bhumika, Mandi, Manthan, Samna, Bhavni Bhavai and Mirch Masala.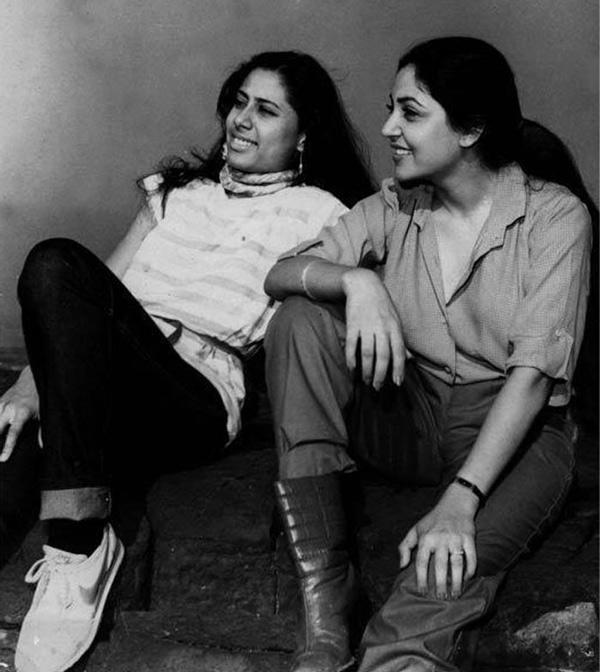 "Smita was dead at 31. Yet in the 10 years she was around she had many more outstanding films that are considered landmarks of Indian cinema. No other actress in all of Indian cinema has had this concentration of memorable roles in such a brief span of time," says Rao, a New York-based freelance book and film critic.
Edited excerpts from an interview:
Why a biography of Smita Patil?
Why not? Seriously speaking, this is not a conventional biography. Yes, there is a chapter devoted to her Pune roots, the influence of her remarkable parents with progressive, liberal values and very middle class grounding. The book is basically about her films but we trace her journey - a reluctant one - to Bombay, the Doordarshan news reading stint which led to her accidental career in cinema. Details of her life, in as much as they are relevant to her films and career choices, are woven into the book.
Besides, the portrayal of women in cinema has been an abiding interest.
Smita's landmark films defined the Indian woman with far more complexity, in the way she showed the inner conflict of the character she portrayed without holding back or playing for safety. In her you see the courage to live with contradictions, the combination of vulnerability and strength. That is why I found writing about her and her films both challenging and fulfilling.
How was she different from other actresses of her time/now?
She went on to be part of the iconic quartet of art cinema - Smita, Shabana, Naseer and Om Puri. The difference was that all the others were trained actors whereas Smita emerged as an instinctive actor who trusted both her directors and her intuition.
She was not the one who wanted to pack in just one more take, second-guessing the director. You could see the method in the acting of the others, not all the time, but it was visible sometimes. It resulted in bankable professionalism that also had an element of predictability whereas with Smita, she scorched you with her intensity. And surprised you with her spontaneity.
Yes, at times there was a misplaced intensity especially in commercial films where the other actors seem content to just walk through. What she gave even to ill-conceived sketchy roles is amazing.
Is there an actress who has/can fill the space - some would say void - created by Smita?
I think Smita was unique and the time she lived in was unique too. Where are the roles for a present day actress to match the range of Smita - from Manthan, Bhumika, Umbartha, Bazaar, Tarang, Akaler Sandhane to even a mainstream woman's melodrama like Aakhir Kyon and Amrit?
The Indie film scene today is hedged by safe bets and for every Queen and Dirty Picture, Mary Kom and Finding Fanny, there is the usual romcom that tries so hard to be different.
I am not dissing Indie filmmakers. They are making exceptional films but even there, the focus is usually on the hero.
There is plenty of talent but not enough scripts and producers who are willing to take risks. That is why Smita is irreplaceable, even given the tendency to dub any dusky actress with a grain of skill the next Smita.
Among fans of parallel cinema there has always been a Shabana Azmi vs Smita Patil polarisation. Why?
That was inevitable, considering there were far too few films that demanded actors of their calibre and commitment. They were chasing the same roles with the same roster of directors.
It was also due to the fact that Shabana could straddle art and commercial cinema with more ease because of her background - her father Kaifi Azmi wrote lyrics for Guru Dutt as well as other more commercially successful directors, her brother was a cameraman well entrenched in mainstream films, and Javed Akhtar rewrote the grammar for successful scripts.
Smita was less discriminating in her choice of commercial films though when she was good, she was outstanding even in masala potboilers. So there were games being played and roles highjacked. According to all accounts, Smita was not skilled at playing games. Shyam Benegal calls her guileless.
As for fan loyalties, some swore by Shabana's dependable professionalism while others were dazzled by Smita's screen presence and smitten by her intensity.
The blurb of your book says she had a controversial marriage with Raj Babbar. Please elaborate.
My book does not go into how and why it happened. First of all, because Mr Raj Babbar did not respond to my requests for an interview.
Secondly, I was not interested in digging up dirt or taking note of lurid speculative stories that are current even now.
Smita is not here to speak for herself. It was her decision to marry an already married man with children, against the wishes of her parents, more so her mother who could not condone this choice. It led to a lot of heartache, because her mother's approval was very important to Smita. Her mother was her role model.
It was also controversial because the press came down much harsher on Smita than Hema Malini who married the much-married Dharmendra around the same time. Smita's stature as the icon of art cinema and her commitment to women's causes made her a much more vulnerable target for a judgmental press.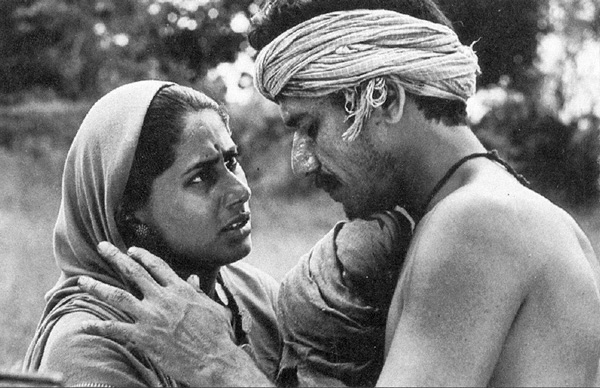 Naseeruddin Shah, her co-star in movies, has said that Smita had pretensions about being a serious actor. She looked down on commercial movies even when she was doing them...
He, too, acted in utterly trashy movies and his supercilious attitude surfaces at times, perhaps without his knowing it. I remember one, the utterly cretinous Haadsa where both Smita and Naseer were wasted.
I think Smita had a contrarian streak. Initially, she was awkward in commercial films and mimicked 'filmi acting' to entertain friends and family.
She might have looked down on them but when you see her in those films, she seems to be giving it the same commitment as she did to her serious films. You can call it professionalism or foolish idealism but she believed in giving her intensity to films unworthy, or undemanding, of it.
What must have distressed her even more was to slap on pancake to be prettified for commercial films.
It is a paradox - the mainstream wanted her gravitas and yet tried to groom her looks to fit in the stereotype of the desirable skin colour demanded by a racist, colour conscious society like ours.