War Dogs review: The dudes of war bring it in this solid bro comedy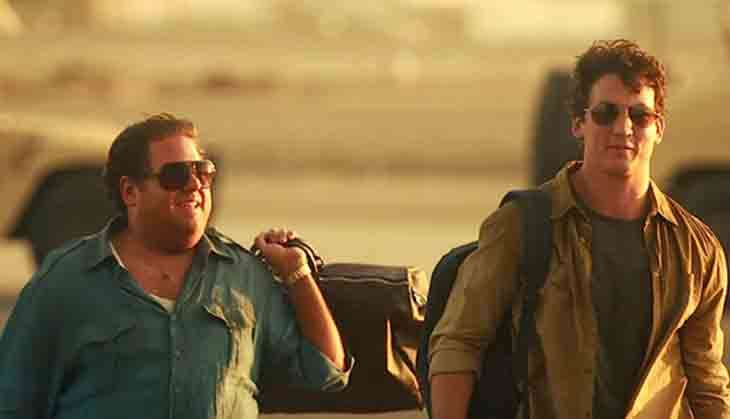 We're all aware that the Iraq war was a dark time - and War Dogs manages to portray that time period in a very dark way, blending social commentary with director Todd Phillips' brand of bro comedy.
It's a reasonably absurd plot - but when real life is that absurd, who are we to expect any different?
Rather than make overarching statements like "war is a crime", the moviehas a far more cynical take: "War is an economy." It's the of what happens when those who are used to feeding on the crumbs get the whole pie.
Based on a true story, the movie is about David Packouz (Miles Teller), a young man who's doing his level best to create an honest living for himself and his wife (Ana de Armas) in 2005 Miami.
Luckily for him, his old friend Efraim Diveroli (Jonah Hill) pops back into town for a funeral and that's when he ends up joining him in the business of dealing arms.
It's as easy as that apparently. You'd think trading guns and ammunition would be hard, but in Dick Cheney and George W Bush's US all of that was quite possible.
The two then pretty much con their way into a $298 million contract from the Pentagon, before eventually being convicted of fraud. That shouldn't be much of a spoiler considering it's a true story.
You can tell that Hill had a blast playing Diveroli and brings every trick he learned while working with Martin Scorsese on The Wolf of Wall Street.
But on the other hand, Teller almost looks like he's sleepwalking through the role. It's only when he's on screen with Jonah Hill that they're bro-chemistry really pops into the picture - like he was smart enough to know that his purpose wasn't to outshine Hill and to just serve the larger picture.
And that larger picture is the best Phillips has ever done. While The Hangover was far more entertaining, War Dogs is just that much more ambitious - and proves that the director has grown dramatically.
RATING: 3 out of 5