Twinkle Twinkle Literati Star: How Twinkle Khanna blossomed into a serious writer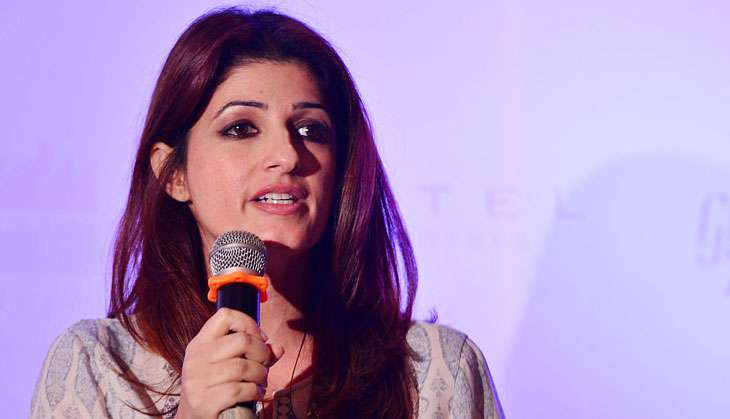 Twinkle Khanna became India's bestselling female writer with her first book Mrs Funnybones which had everyone in splits. Now, her next, "The Legend of Lakshmi Prasad" - a book of short stories on the lives of Indian women - will make you want to fight the urge to double-check if the author is really our country's reigning queen of satire.
For this is not vintage Khanna unleashing her double entendres, but a mature Khanna treading serious territory, showcasing an India we largely know about, but prefer not to bother or think about. Narrating tales of women who are killed before they are born, tales of women who don't know what a sanitary napkin is, tales of women who decide to break free from the shackles of societal norms in the last leg of their lives.
But these are tales with a happy ending - a little girl transforming her village with a revolutionary idea, a villager manufacturing low-cost sanitary napkins, a woman deciding to live her life at 68 and another after five failed marriages taking charge of her life.
The Moni Mohsin of India has finally moved out of her comfort zone. She tells Catch she went and lived in a village in Madhya Pradesh to research for one of her stories and to see that world for herself, that she is a stickler for detail, and that the one thing she didn't read up on before writing this book was - feminism.
The funny woman of India also reveals that if she had to relive her life she would like to be a chartered accountant because her Math is even better than her English, that she writes awfully bad poetry - 'I wrote a poem about how a woman chopped up her husband into bits with a kitchen knife', and that when the (film) world is taken over by Artificial Intelligence we will still need writers.
Of course, Twinkle Khanna will be there writing Bollywood scripts.
For now - though mum is the word - the buzz is that one of her stories from the book is likely to be made into a film by Karan Johar.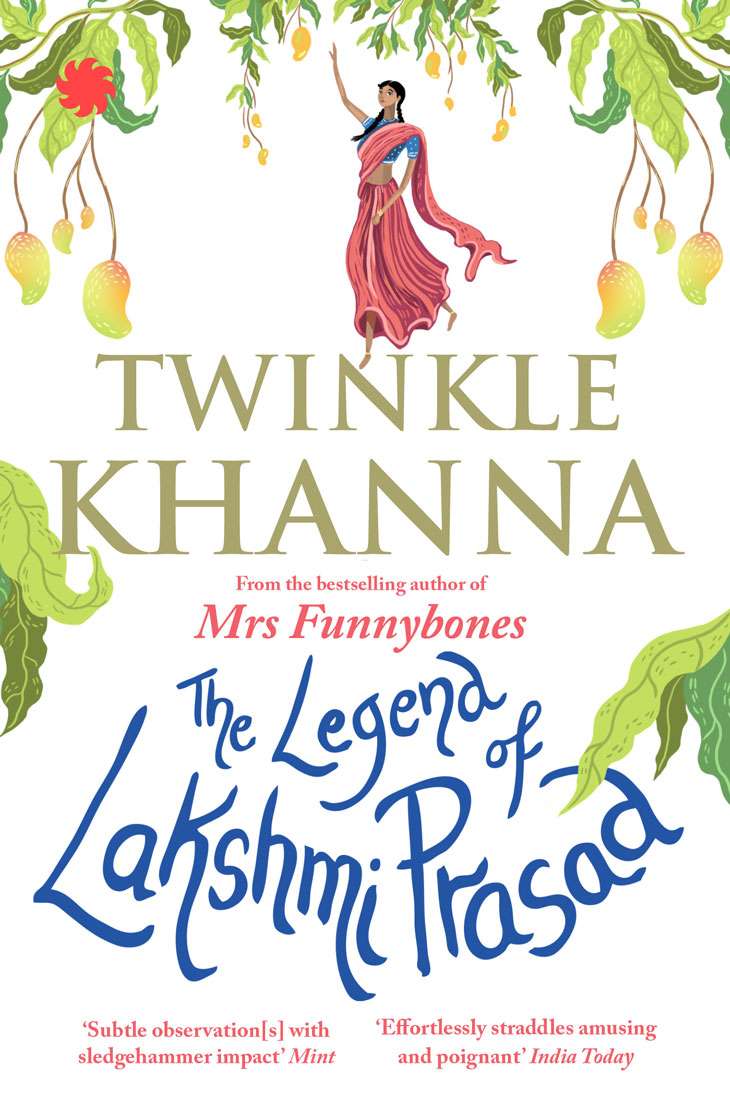 Edited Excerpts:
LH: Just as we were beginning to see you as the Moni Mohsin of India, you've surprised us with The Legend of Lakshmi Prasad. You are blossoming into a serious writer...
TK: Are you saying Moni Mohsin is not a serious writer? (laughs). I am a big fan of Moni, to even be compared to her is wonderful.
I don't think that I have ever sort of been contained or I have conformed to a certain way that people expect me to do the things that I do. So literally it is the easiest, simplest thing for me at this point of time, and I think it would have perhaps been cumbersome to do 'Mrs Funnybones II'.
But like I said it is what the mind wants to do, what you can immerse in, its what obsesses you. To be able to sit and write, you have to have sustained interest in that for nine months, as long as you have to carry your own child, you have to have that much patience with this. It has to be worthwhile.
And I just wrote what I felt needed to be told -- the kind of writing style that would enhance the story. That's it. There was no master plan.
LH: How much time and effort went into researching for the book? Did you have to read up a lot -- on feminism, for instance?
TK: Well the one I did not have to read up on was feminism (laughs). For everything else I had to do a lot of research - as each story is set in a different time period as well as in a different state, almost. I would do a lot of research based on that.
For example, I went and spent a week in Madhya Pradesh in a small town called Maheshwar just to get a feel of what are the houses like, what are the roads like, what do people wear...
Twinkle Khanna: a Bollywood girl crush worth having