How Rohini Bakshi made the learning of Sanskrit hip & fun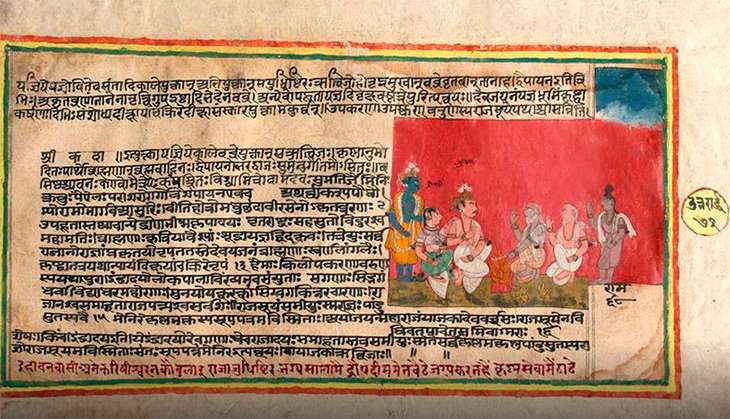 Imagine nearly flunking in Sanskrit in school and then ending up as a Sanskrit scholar. Imagine chucking a flourishing career in advertising to obsessively pursue the mission of making the learning of Sanskrit fun.
That is the story of Rohini Bakshi.
The trajectory of her life changed when she moved to London with her family a few years ago. She studied Sanskrit along with one of her sons, went on to do her Masters from School of Oriental and African Studies and, as the cliché goes, has never looked back.
"It's like I was born to do this, and all that was required was for the stars to align," Bakshi, who now teaches Sanskrit at the City Lit College in London, tells Catch.
Bakshi runs the popular #SanskritAppreciationHour or #SAH on Twitter where she is trying to make the "divine language" hip. It's the language which is said to have the most flawlessly structured grammar.
Of course she has had to deal with the obvious - how can one possibly teach a language in 140 characters? Why did she choose an inappropriate medium like Twitter to teach a language like Sanskrit?
Bakshi crushes such conjectures with - the idea is not to teach, but to inspire.
The best part about #SAH is that everyone is welcome irrespective of gender, colour, nationality, sexual orientation, religious belief, political inclination or social outlook.
The panel of guest lecturers is equally eclectic. A Muslim in Malaysia, a New York Jew, a science student in Bangalore, a middle-aged Punjabi housewife in London, a Guruvayur-born Namboodiri Brahmin, an IT consultant in Chandigarh, a Yajurvedī in Sweden. The material discussed can range from prayers to recipes from a 17th-century Sanskrit cookbook to mathematical formulae from medieval manuals.
Bakshi's #SAH experience has now taken the shape of a book - Learn Sanskrit Through Your Favourite Prayers. She tells us about her journey.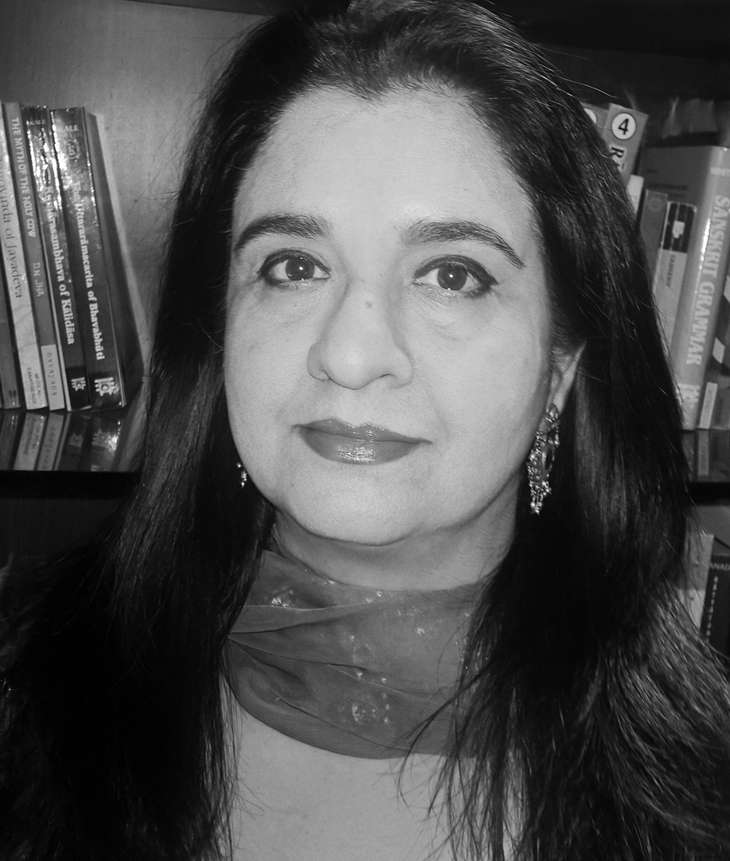 Edited excerpts:
LH: Teaching Sanskrit in 140 characters sounds impossible. How did the #SanskritAppreciationHour begin on Twitter?
RB: First, 'teaching' Sanskrit is close to, but not impossible in 140 characters. Because we 'teach' in a series of tweets, which eventually are storified and can be referred to by a learner. Second, and more importantly, we have never claimed to 'teach' the language on Twitter.
The platform is called Sanskrit 'Appreciation' Hour - a session which is designed to enthuse beginners, make them realise that Sanskrit can be easy and fun. At the end of each session I say clearly - 'if you enjoyed this, why not consider joining a course or a finding tutor'.
The book Stotra Ranjani is based on the same spirit, but is made especially for those people who cannot commit to a course. It is far more detailed and precise than online teaching. Because a full grammatical explanation has been given after consultation with three orthodox Brahmin acharyas, there is practically zero scope for mistakes. One could learn Sanskrit using Stotra Ranjani by itself, or with a primer.
LH: Bibek Debroy (the economist) says your idea to teach Sanskrit on Twitter was 'mad'. How much energy did you have to expend to prove him and others wrong?
RB: If Bibek had any doubts about how effective this effort would be, he kept his reservations to himself at the time! He was very supportive at the start, and has never stopped being supportive. At one stage he did say we would be lucky if we reached 1,000 followers. All that did was make me determined to prove him wrong.
Energy can be both positive and negative. In this case what might have been negative converted automatically into positive energy, and positive results. You just have to keep going. As Christopher Morley said - the big shots are only little shots who keep shooting.