Third edition of Kochi-Muziris Biennale will feature iconic Chilean poet Raul Zurita
Catch Team
| Updated on: 10 February 2017, 1:50 IST
South Asia's biggest contemporary art exhibition - held every two years in Fort Kochi - will open on December 12 with iconic Chilean poet Raul Zurita as its star.
This edition of the Kochi-Muziris Biennale, which will be curated by artist Sudarshan Shetty, will feature reputed writers, musicians and theatre-persons and run for 108 days.
On the lineup: a host of talks, seminars, workshops, film screenings and music sessions across a range of venues in Fort Kochi and Ernakulam.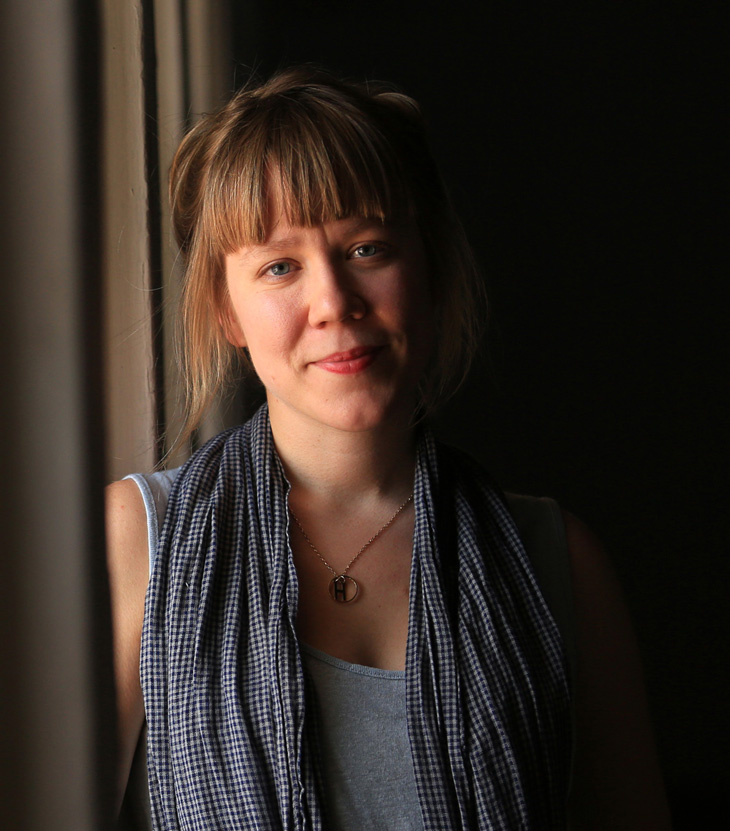 Hanna Tuulikki
In keeping with its mandate to broaden and blur labels and lines attributed to art, the Biennale will host works across a range of media. "It is going to be an admixture of styles, schools and sensibilities," says Shetty.
Through the exhibits, Shetty wants to showcase the multiculturalism of Kochi as seen in history and mythology.
"The Biennale creates a space for cross-cultural interactions - something that is a fundamental aspect of Kochi's historical and mythical identity - and can also be viewed as a means of connecting the past and the present, without looking at them in binaries," says Shetty.
Shetty compares the Biennale to a waterfall - which flows with our contemporary realities and artistic practices that merge and take the form of streams or rivers.
"I see my role as the curator of the Biennale - tracing the trajectories of those streams. Incorporating this idea of the streams or rivers into my curatorial approach allows me to see the Biennale as a force and flow that continues beyond its own physical time-frame and space," he says.
The Kochi-Muziris Biennale is organised by the Kochi Biennale Foundation, an artist-led non-profit institution founded by artists Riyas Komu and Bose Krishnamachari in 2010.
Art & Artists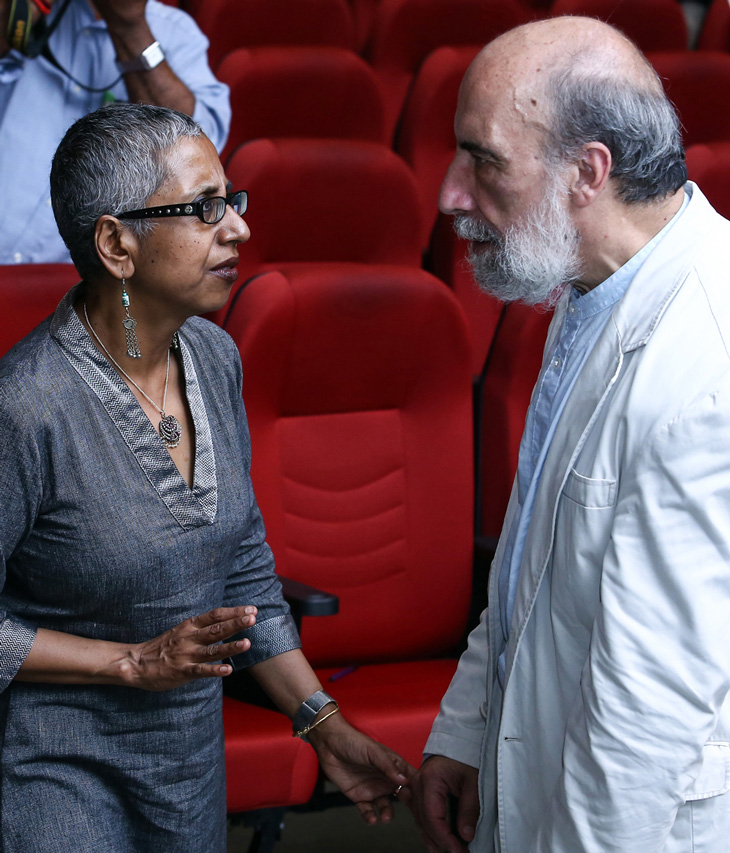 Raul Zurita with writer Sharmistha Mohanty
In the first list of artists, apart from Zurita, there will Ouyang Jianghe from China, and Sophie Dejode, Bertrand Lacombe, Caroline Duchatelet, Achraf Touloub featuring their works from France.
Sharmistha Mohanty, Avinash Veeraraghavan, Orijit Sen, Anamika Haksar, Praneet Soi TV Santhosh will represent India.
There will be Desmond Lazaro from the UK, Daniele Galliano from Italy, Yuko Mohri from Japan, Katrina Neiburga and Andris Eglitis from Latvia, Valerie Mejer from Mexico, Camille Norment and Pedro Gomez-Egana from Norway.
Dana Awartani from Saudi Arabia and Naiza Khan from Pakistan will be exhibiting their art as well.
The Biennale has established itslef as a catalyst for artistic engagement and dialogue in India. It is a destination for the exchange of ideas and ideologies, an occasion to re-imagine both the past and present, and reflect upon the notions of diversity and cosmopolitanism as represented by Kochi itself.
The earlier editions of 2012 and 2014 showcased the works of 183 artists from around the world with a footfall of over a million visitors.
This year, the Biennale hopes to take students into its fold too, with a Students Biennale - curated through a nationwide project involving 60 art colleges and curated by 15 young curators. The event will also host 'Art by Children (ABC)', India's first children's-only art event.
Over the next few months, another list of participating artists will be announced but the first cut alone is enough for us to mark the date on our calendars.