The Salvador Dali cookbook you never knew about set for reprint after 40 yrs
Catch Team
| Updated on: 10 October 2016, 19:35 IST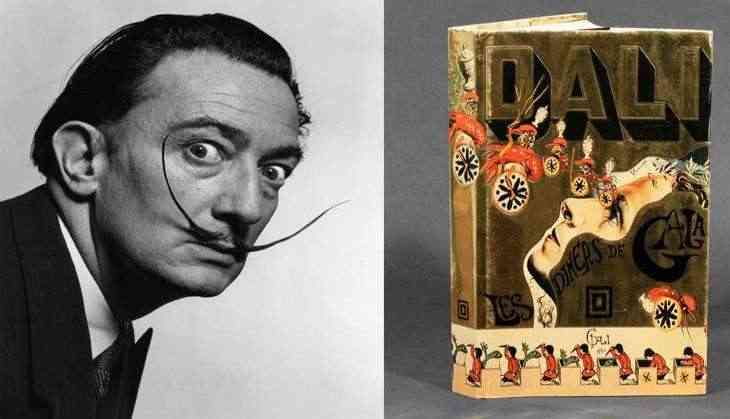 "Thousand Year Old Eggs", "Veal Cutlets Stuffed With Snails", "Frog Pasties", "Toffee with Pine Cones" and more. Surrealism, it seems, never disrupted the other big little-known passion of the eccentric Spanish painting icon Salvador Dali - cooking.
A 1973 cookbook by Dalí, "Les Diners De Gala," is now available again for the first time in over 40 years. That's right. The artist, more famous for his unique brand of bizarre in all his artworks, actually was a keen chef. The book, published as a reprint by Taschen ($60) is a stunning look into Dali's skills and ideas as a culinary craftsman.
Dalí and his wife, Gala had a reputation for hosting elaborate dinner parties where guests would turn up in quirky costumes. The dinner setting was suitably bizarre as well with - and one wishes Facebook live existed then - live animals ambling around the dining table.
The book features 136 recipes over 12 chapters - all illustrated by Dalí. The chapters are organized by meal courses, including aphrodisiacs. Alongside the recipes and illustrations are nuggets of philosophy by Dali, like: "The jaw is our best tool to grasp philosophical knowledge."
The closest Dali came, officially, to any project related to food was when he appeared in a couple of TV ads in the late '60s for some brands including Lanvin Chocolates, Alka-Seltzer and Veterano brandy. Check those out here.
Should you make the mistake of assuming that such things as diet-plans were factored in by Dali, prepare to dispel those notions. There is a disclaimer right at the beginning of the book which says:
We would like to state clearly that, beginning with the very first recipes, Les Diners de Gala, with its precepts and its illustrations, is uniquely devoted to the pleasures of Taste. Don't look for dietetic formulas here.
We intend to ignore those charts and tables in which chemistry takes the place of gastronomy. If you are a disciple of one of those calorie-counters who turn the joys of eating into a form of punishment, close this book at once; it is too lively, too aggressive, and far too impertinent for you.
This website has come up with a very colourful description for the book: "A delicious combination of elaborately detailed oil paintings and kitsch 1970s food photography." Just about 400 original copies of Les Diners de Gala are said to exist in the market and these reprints have already drawn huge interest from Dali followers.
Go ahead and pre-order now! And here's a sneak peek into what you can expect from the Master's culinary dairy: