Dastangos narrate Chughtai's 'Gharwali'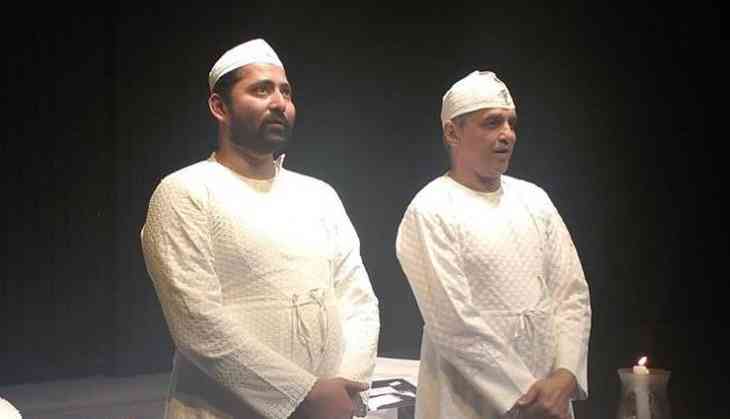 A 16th-century Urdu oral storytelling art form, Dastangoi was revived in 2005 and since then this format has been prevalent in India, Pakistan, United States and other parts of the world. At the centre of Dastangoi is the Dastango, or storyteller, whose voice is his/her main artistic tool while orally recreating a dastan or a story.
In Lucknow, Dastangoi was popular across all classes, and was regularly performed at diverse locations including chowks (city squares), private households, and "afeem khanas" (public opium joints). Eminent Indian urban anthropologist Ghaus Ansari is often quoted saying, "Dastangoi became so popular among opium addicts that they made listening to stories an important element of their gatherings. The prolonged intoxication and prolonged stories narrated by professional story-tellers were mostly combined. Each "afeem khana" had its own story-teller to entertain the clients; whereas, among the rich, every household used to appoint a Dastango as a member of its staff."
Embracing the age-old story telling format, Jaipur's Jawahar Kala Kendra(JKK) hosted 'Dastangoi.' Former journalist-turned-actor Sunil Mehra and human rights lawyer Askari Naqvi, presented 'Gharwali,' a stimulating satire on the institution of marriage, and the societal mores existing in the 40s.
The protagonist Lajjo is an effortless feminist, who is independent, subversive, a free radical, while being a woman of meticulous pleasures. Having grown up on the streets, the notions of social status and hierarchy are quite alien for Lajjo. She treats everyone equally to the extent that a milkman from the neighborhood or the rich merchant next door-- all are at the same level for her.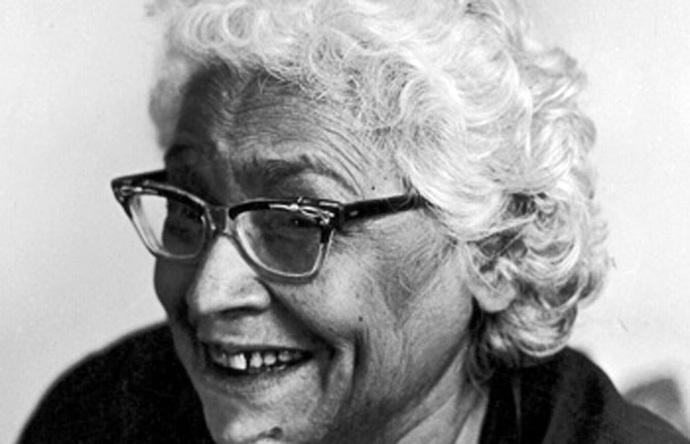 Ismat Chughtai
Narrowing down to 'Gharwali,' the play revolved around a man called Mirza Irfan who changes the track of the plot when he first keeps Lajjo as his maid and later marries her. However, the sprightly nature of the young woman doesn't gel with her marital status. When Mirza catches her with a young boy he waits for no explanation and files a divorce. Yet, that is not the end of their relationship and his admiration for her. He overruled his own decision and brought Lajjo to his household yet again, this time too as a maid.

The way the artists explored the expanse of the stage and the beaming energy with which they narrated 'Gharwali,' intelligently presuming different postures and using different accents was exceptional. They simplistically conveyed the sadness that lurked beneath the chirpy tale of Gharwali.

It is surprising that even after 75 years the story was first published, 'Gharwali' still saw a few "tsk tsks", raised eyebrows, and provoked frowns.

Ismat Chughtai's work has always reflected her thoughts. Talking about her creations, she once said, "I've put down everything with objectivity. Now, if some people find them obscene, let them go to hell. It's my belief that experiences can never be obscene, if they are based on authentic realities of life."