Six ways in which Better Life Foundation reminded us of the Office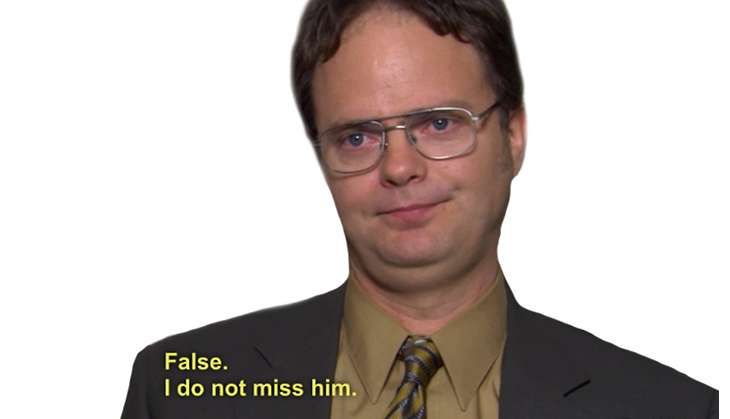 On 8 June, Them Boxer Shorts released their first episode of Better Life Foundation - the pilot of a five-episode long Youtube series. The series follows the lives of the employees of a Mumbai based NGO called the Better Life Foundation.
(Better Life Foundation is also the name of the NGO managed by 3 Doors Down, one of a series of honest coincidences. But we'll come to those later).
The show is a mockumentary about boring people doing mundane things at the office. Which may seem like no great feat of comedy, except it is.
Because Them Boxer Shorts deserve a bravery award for going where only the very best have gone before. Like Steve Carrel and Amy Poehler very best. Like Louis C. K, Aziz Ansari very best. The office mockumentary, when done right is a laugh riot, but it's not for the faint of heart or humour.
To take up the format and attempt something original is to automatically invite comparisons with some of the world's best comedic minds. Not to mention comparisons with some of the best sitcoms the world has ever seen. Except, Them Boxer Shorts has neither the vast team of writers nor the backing of a production house like NBC.
The stiltedness of that comparison is best expressed through this scene from the pilot:
Sumukhi, the Programme Head at Better Life Foundation asks, "Where is this getting screened?"Neil fumbles, "Uhh, Youtube."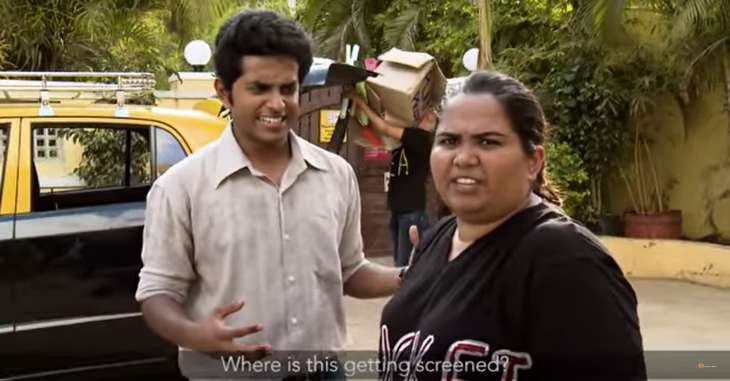 But, despite their best efforts, Them Boxer Shorts fails to distance itself entirely from The Office. We're still reminded repeatedly of the NBC sitcom.
Here are five totally coincidental, totally heart-warming ways in which it happens:
The Blood on hands
If this looked familiar, here's why it did.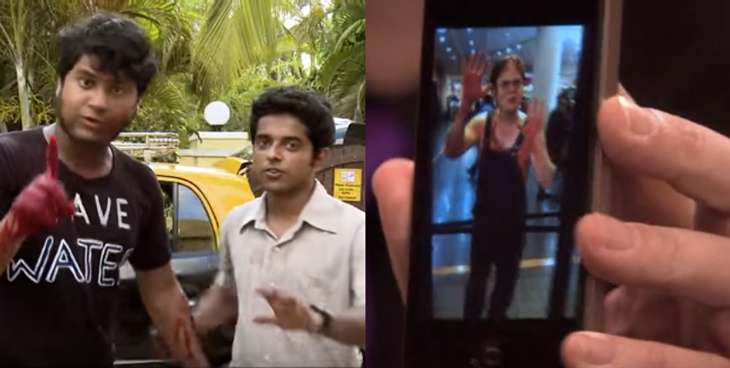 The magic tricks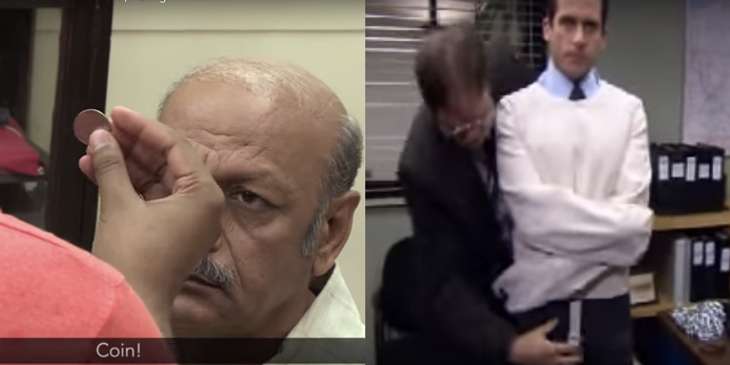 The shifty-eyed new guy
New guy? Check. Not here for long? Check. Undisguised disdain for the office? Check. Very attractive? Let's discuss.
Armaan Garewal, meet Ryan Howard.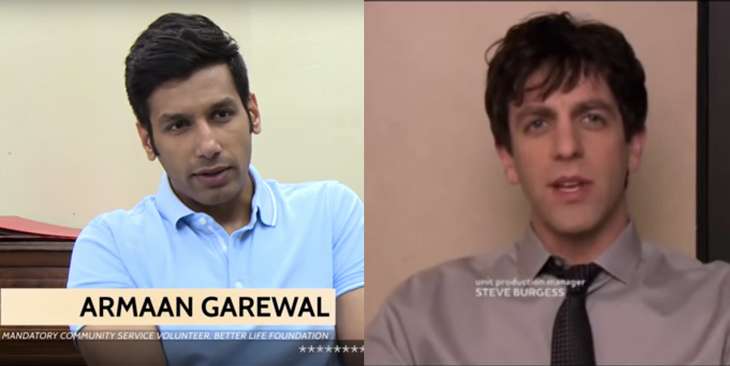 The pooped-on artist
Aditi designs a logo for Better Life Foundation. And the closing shot of the last scene of the last season of The Office is Pam Beesly's portrait of her office building.
And yet, both are never appreciated for their (albeit questionable) artistic abilities.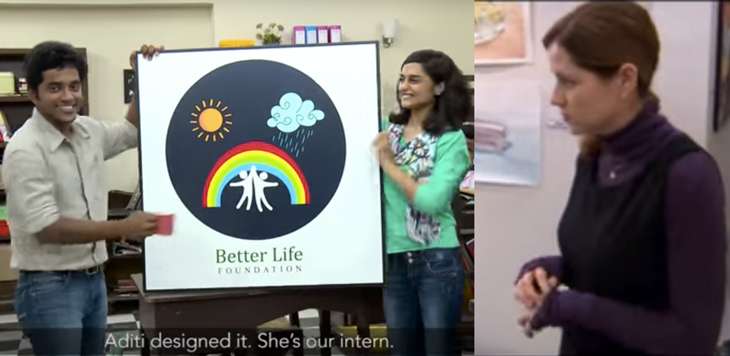 The accountant
Shift-eyed. Inept. And with dubious internet histories. Kevin Malone meets his match in Anirban Sengupta.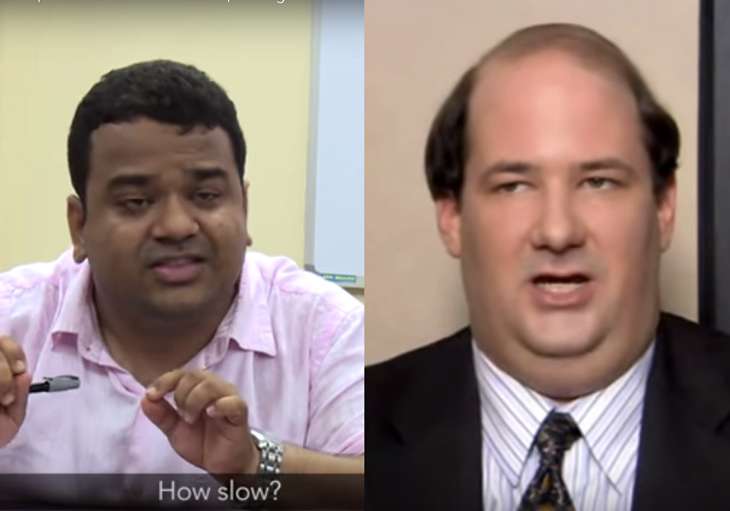 Misguided Philanthropy
Neil Menon donates his "budday money" to a homeless guy on the streets. The man dies from alcohol poisoning.
Does anyone remember Scott's Tots?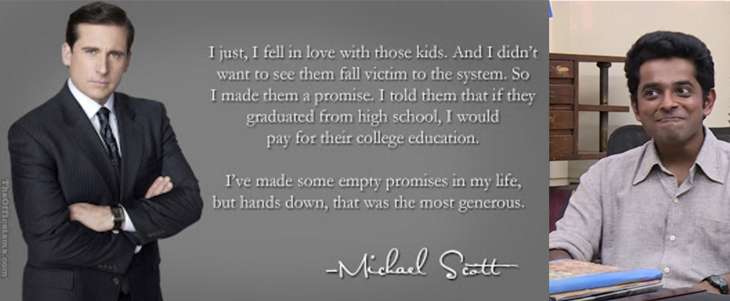 This however, is not any indictment of Naveen Richard's (writer of Better Life Foundation) ability to create original content. The show has fresh writing aplenty.
This is simply an wistful acknowledgment of the fact that, no matter how far the office mockumentary goes in time and geography, it will never be too far from Dunder Mifflin.