Silver screens are no more. Why multiplexes rock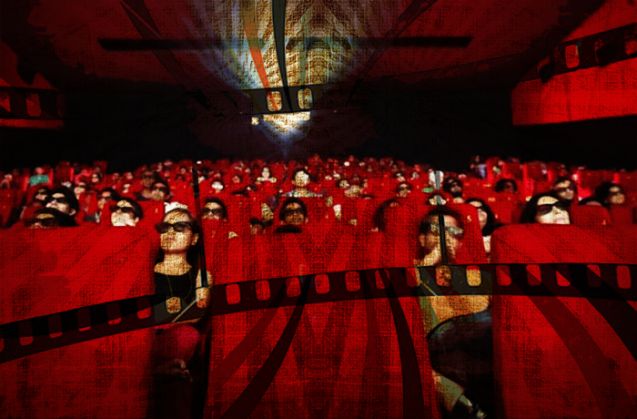 1997. Kolkata. A sunday morning.
A packed theatre sat in silence as on screen was a haggardly handsome Bill Pullman, playing the President of the United States and delivering a speech to a bunch of nervous air fighters about saving humanity. The soldiers cheered their leader and rallied behind him. And so did soldiers of major military powers across the world.
And they were not the only one to cheer. The viewers of New Empire - that theatre with a dysfunctional neon sign that says 'The Home of Warner Bros Pictures' - stood up in unison and clapped.
Also read: Snip! Honey they shrunk that Bollywood flick
Cut to 2016. Independence Day will soon have a sequel. May be New Empire will run it. May be not. Either way, not many will care. For in the two decades in between, the house has fallen from glory. Like so many others in Kolkata. Or in Mumbai, or Bengaluru, or Delhi.
Many have actually shut shop:
Chanakya and Upahar in Delhi
Globe in Kolkata

New Empire in Mumbai

Narthaki and Sapna in Bengaluru
Ironically, in these past two decades, Indian films have become much more viable financially than they ever were. And that's more true with Bollywood fare. Filmmakers don't have to depend on shady financiers as much they had to earlier. Instead, its the corporate money bags that back this industry like any other.
So much so that the budget for Shankar's 2.0, starring superstar Rajinikanth and Akshay Kumar, is projected to be a whopping Rs 350 crore! That would pay for the central government's tribal welfare scheme for more than three years, going by Arun Jaitley's last budget.
In return, movies have made more and more money... Aamir Khan-starrer PK has grossed nearly Rs 800 crore, and even as I write this, Tamil star Vijay notched up more than 2 million views for the teaser of his next film Theri.
Most of this money has been pocketed by the mutiplexes that have mushroomed across the country at the same time when the old world theatres have gradually faded away or have been taken over by theatre chains.
But why? It is a combination of reasons actually: a mix of shifting tastes and preferences, a new economics of filmmaking, the progress of technology etc.
In a way, the phenomenon is indicative of the new economy that we adopted in the '90s.
The changing times
In the movie business, like in all others, the consumer is the king. So, it all revolves around the consumers' (in this case, the viewers') sense and sensibilities. For the most part, this viewer has been the middle class of the country.
There was a time when going to a cinema was an affair to remember for this class. The whole extended family would deck up in their best attire and go to a theatre to enjoy three hours of entertainment together. Naturally, theatres made themselves as grand as they could with posh foyers and lounges.
Also read: Big Fat Hindi Films of 2016
Films were few and far between and most would be social dramas tailored towards the 'family audience'. This gave each movie a lot of screen space. Word-of-mouth publicity that built up even in the absence of big stars would ensure at least decent business.
Gradually families became nuclear and the nation grew increasingly angsty. The old socials gave way to the 'angry-young man' and there was a demographic shift in the audience. More films were being made and most of them were cut just for the youth. Storytelling started taking a back seat to stunts, expensive action sequences and star power.
At the same time, reportedly, money from the Bombay underworld meandered into the film business and soon quality just went out of the window.
Too many films with the same things to offer were vying for too few screens. Consider this: According to the Internet Movie Data Base, Mithun Chakraborty appeared in as many as 18 releases in 1989 alone.
Of course he was the reigning superstar of the time, but compare that to Rajendra Kumar - aka Jubilee Kumar for the number of silver-jubilee hits he gave. In his heydays in the mid-'60s, he took eight years to deliver as many films.
Not surprisingly, the theatres lost their middle-class patrons, who were jaded by the recycling of the same formulae; excessive violence and garish song-and-dance routines. At the same time, the advent of the television kept them preoccupied within the confines of their drawing rooms.
A set of fresh faces (the Khans, Akshay, Ajay Devgn etc) with the advent of '90s made things a little better but the single-screens couldn't really claw back their way to the days of Sholay or Mughal-e-Azam.
They started looking dilapidated, worn-out and distinctly uncomfortable - not a place where one would go to spend some time at leisure. Gradually, theatre owners realised it was no more possible to fill up a capacity of 1,000 people - may be more - at one go.
Ticket prices, meanwhile, remained mostly the same time, making it impossible for the owners to plough back money into the business, or even pay the staff. No wonder, many of the renowned halls shut shop or converted into banquet halls, retail stores or even warehouses.
Some, however, started finding alternative routes. Like Ajay Bijlee of Priya Cinema, Delhi. Not only did he save his old theatre in posh Vasant Vihar, his tie up with Australia-based Village Roadshow Ltd in 1995 created PVR Cinemas, a successful cinema chain across India, and inspired others in these ways:
More screen per screen
It is difficult to fill up, let's say, a 700-seater hall. But not so difficult if there are only 100-150 seats. This was the basic principle behind the shift away of single-screens to multiplexes.
Also read: #SRKat50 and going strong. Unlike yesteryear stars
While Bijlee retained the original Priya as it was, his experiment with another south Delhi hall, Anupam in Saket - dividing it into four smaller halls at two levels, paid off. The task of filling up the seats was divided among four movies at the same time, instead of one earlier.
Reportedly, Coimbatore's KG complex used this idea as far back as the '80s by setting up four screens. Mayajaal, off Chennai, has the most number of screens now - 16.
This principle has since been followed by countless others. Today, PVR itself has some 500 screens in more than 100 locations in India.
Better amenities, higher prices
New corporate investors such as PVR and Inox Leisure Ltd brought in new money that was used to make the theatres comfortable, classy, inviting back the middle class that had started deserting the single screens in the '80s. The new halls were cleaner and safer for women.
For the amenities, the new upwardly mobile class with disposable cash didn't mind paying extra. At the same time, the withdrawal of ticket price ceilings at most places meant theatres could make substantially more money. Even around Rs 2,000 for one ticket.
Hedging the bets
Higher ticket prices, smaller capacities and more screens let the halls experiment with various genres. So, while the big-hero films like Salman Khan's Bajrangi Bhaijaan still draw in droves, the multiplexes don't have to depend on them alone. There is ample space for a Queen or a Dum Laga ke Haisha to fill in the gaps and draw in a different kind of audience. And once in a while when the big release flops, there are ample movies to replace it and keep the shows going.
Scattered showtimes
A byproduct of so many screens and so many films has been varied showtimes. The earlier 12-3-6-9 showtimes have been broken down beyond recognition. Screenings start as early as 9 in the morning and go on past midnight. Heck, it is not even uncommon to find shows even at 3 a.m.!
This works for the viewers, too, as they have a greater chance of finding a show of what they want to see at a time comfortable to them.
Hospitality, not movies alone
Gradually, the multiplexes have become more about the experience, not the film alone. You can sit back relaxed, and order your popcorn (or burger, or nacho) and soda and rest assured it will be delivered to you at your seat. Or, may be, buy a branded t-shirt or mug of your favourite movie franchise while watching the latest sequel.
Digitisation
The advent of digital projection has improved the viewing experience. At the same time, more 'prints' can now circulate among the theatres, making everybody from the makers to the exhibitors happy.
Films like PK now release with hundreds of prints. The Vikram-starrer, I. got 74 shows in Mayajaal in one single day last year.
Evidently, the entire movie business has changed. Perhaps for the better. Though in one's mind, at times, one still longs for the grandeur of the single-screes, a la Jaipur's Raj Mandir.
Also read: The big list of the biggest Hollywood films coming your way in 2016