Sea of humanity descends on Ujjain for final Simhastha Kumbh shahi snan
Catch Team
| Updated on: 10 February 2017, 1:50 IST
With the third and final 'shahi snan' (royal or holy bath), the month-long Simhasth Kumbh Mela in Ujjain concluded on Saturday, 21 May.
Read: 7 dead, 70 injured in 'stampede' at Ujjain Kumbh Mela
On the occasion, a sea of humanity converged on the holy city from several parts of the country, with sadhus from various akharas venturing into the holy Shipra river, chanting 'Har Har Mahadev'.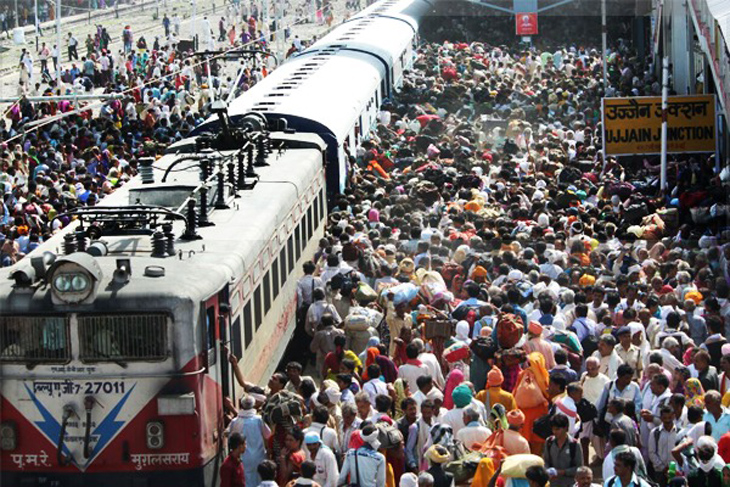 Catch News
The Ramghat, in particular, was decked up for the holy dip. This where the sadhus of Juna, Agni and Aahvan akharas have been taking royal dip with their flags and traditional symbols.
About the kumbh mela
Around 7.5 crore people have taken part in the Kumbh Mela. This is more than double the three crore people Ujjain hosted in 2004, while in 1992, the attendance had been closer to one crore.
The Kumbh Mela, one of India's most famous festivals, is held alternately in the cities of Haridwar, Nashik, Ujjain and Prayag. This is rooted in the Hindu belief that four drops of the nectar of immorality fell to the earth, and sacred rivers sprung up at these spots. It is believed that these waters wash away a lifetime of sins.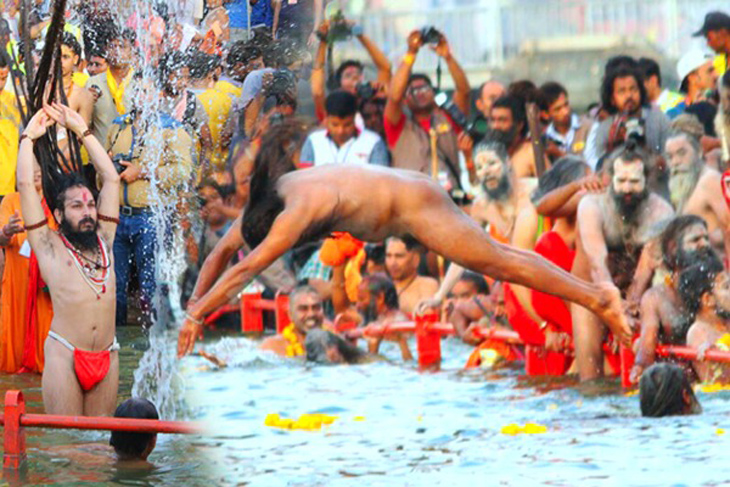 Catch News
This year, to ensure the flow of water throughout the month-long festival, five cubic metres per second of water from the Narmada river is being pumped at a cost of Rs 7.2 lakh per day.
However, pilgrims coming from different parts of country faced difficulties in reaching the main ghats for the 'snan', and had to walk at least four to five kilometres in the scorching heat to take the holy dip.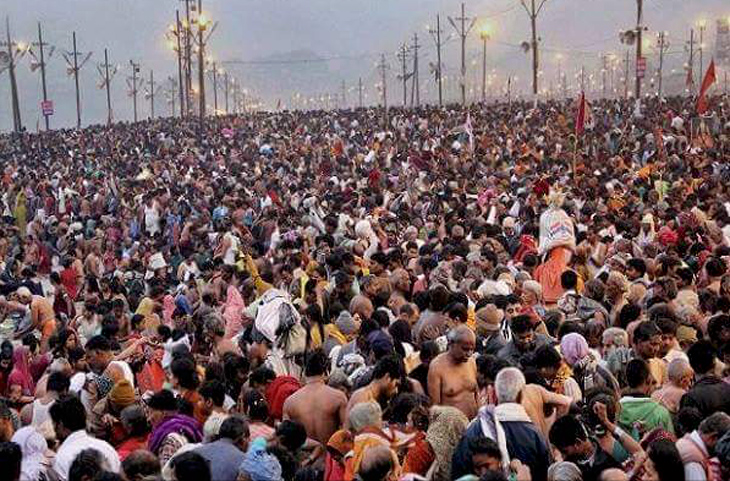 Catch News
On the occasion, a multitude of people visited the Mahakaleshwar temple, which houses one of the 12 Jyotirlingas.
Text by Sehar Qazi
More in Catch:
Devil in the deep blue sea? Navy wife-swap victim recounts horrors
BJP's claim of a Congress-mukt Bharat is nothing but another jumla
How to lose friends and control opinion, Chinese govt style