Savi Sharma might be the most boring & important author in Indian publishing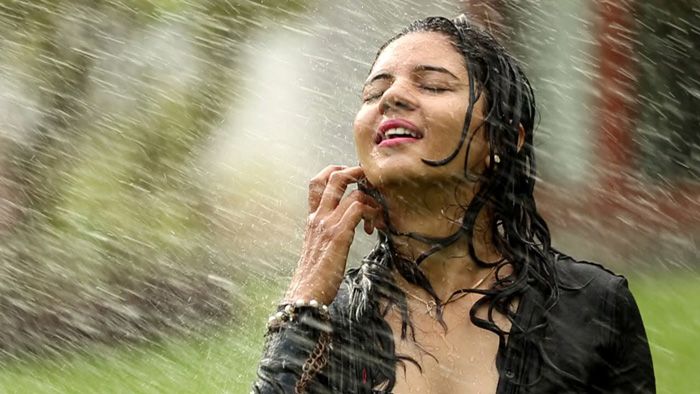 "I was never a writer.

and I don't aspire to be either.

I was never a good reader.

and I don't know if I will be ever.

But now I have been.

Much more."
This is Savi Sharma. Author extraordinaire, who in a five-and-a half-minute YouTube video dances in fake rain, writes in her diary, browses at a bookstore, looks at a portrait of herself, plants a plant that's already planted, buys a pair of earrings, and then miraculously, finds herself.
She can drown you in cliches and ellipses so long that while you struggle to find a breath, she will give you life lessons about how drowning is Step 1 in learning to swim. Or some such platitude.
Essentially, she's dreary as hell. But so are millions of authors who never really make it.
But here's the curious bit: Savi Sharma has made it.
Her book, Every One Has a Story, has been Amazon's No. 1 bestseller in the Contemporary Fiction category, the Indian writing category and No. 2 in the Romance category.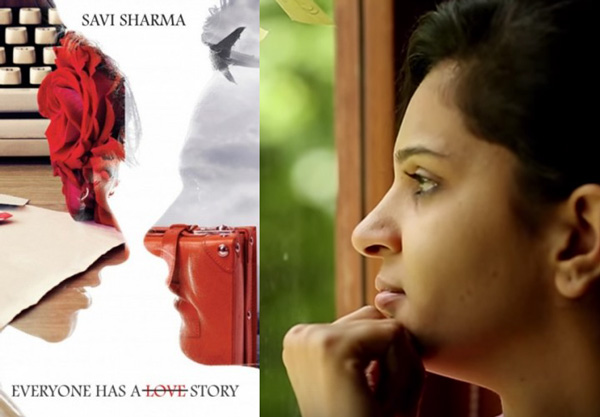 Also read - If you have a job, you should read Own It. It's that simple
The success of her first novel was so significant it has gone back into reprint (a feat even an established author will celebrate with a bottle of bubbly). And, guess what, even the second print is an Amazon bestseller.
But here's the best part: Savi Sharma is not only just any bad author (Indian chicklit has proudly embraced many of those) who made it big. She is also her own publisher and distributor.
That's right, she prints, edits, designs, markets and then sells her own books on Amazon. The vendor who subsequently does the distribution and delivery of her book to your doorstep is also, that's right, Savi Sharma.
The Quotable Quotes Machine
Savi Sharma began her literary career with a promise.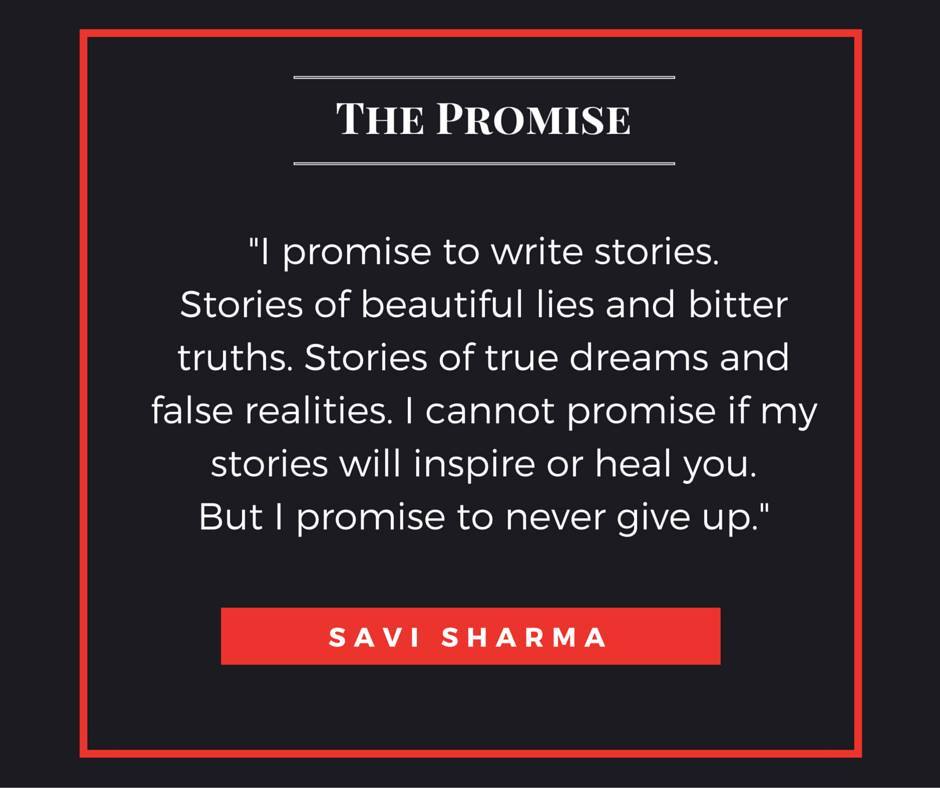 It's an admirable promise. We only dismay that she didn't insert a caveat about not being boring.
But if her perseverance is admirable, check out her marketing:
A tool Savi Sharma uses often in spreading the word about her book is this: she makes her own mundane sensibilities known to her audience via edited stock images she probably didn't purchase.
Here are a few: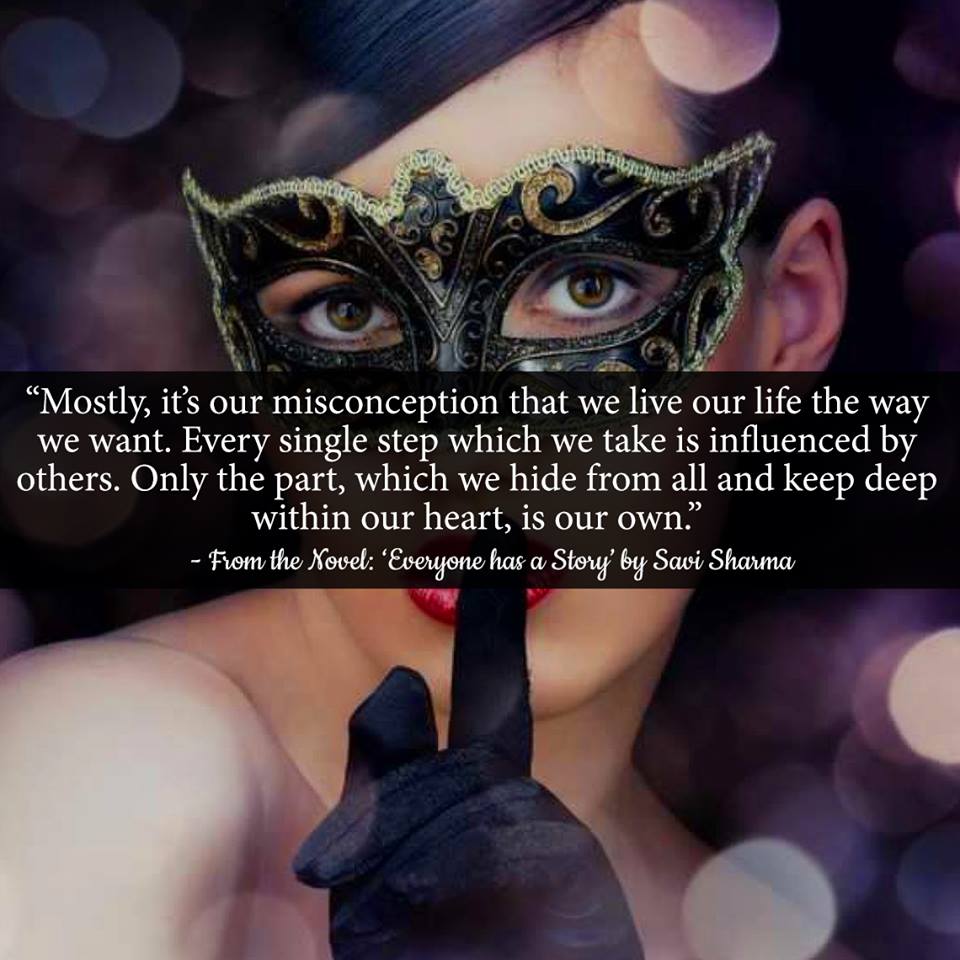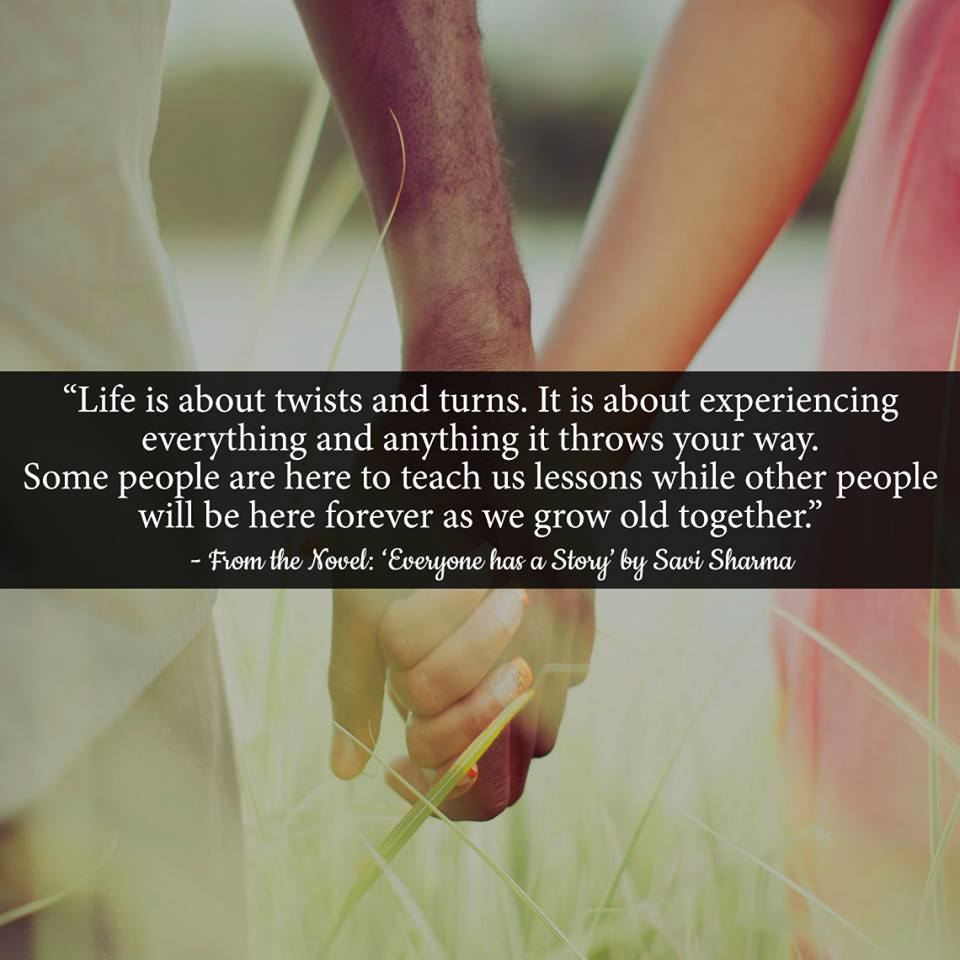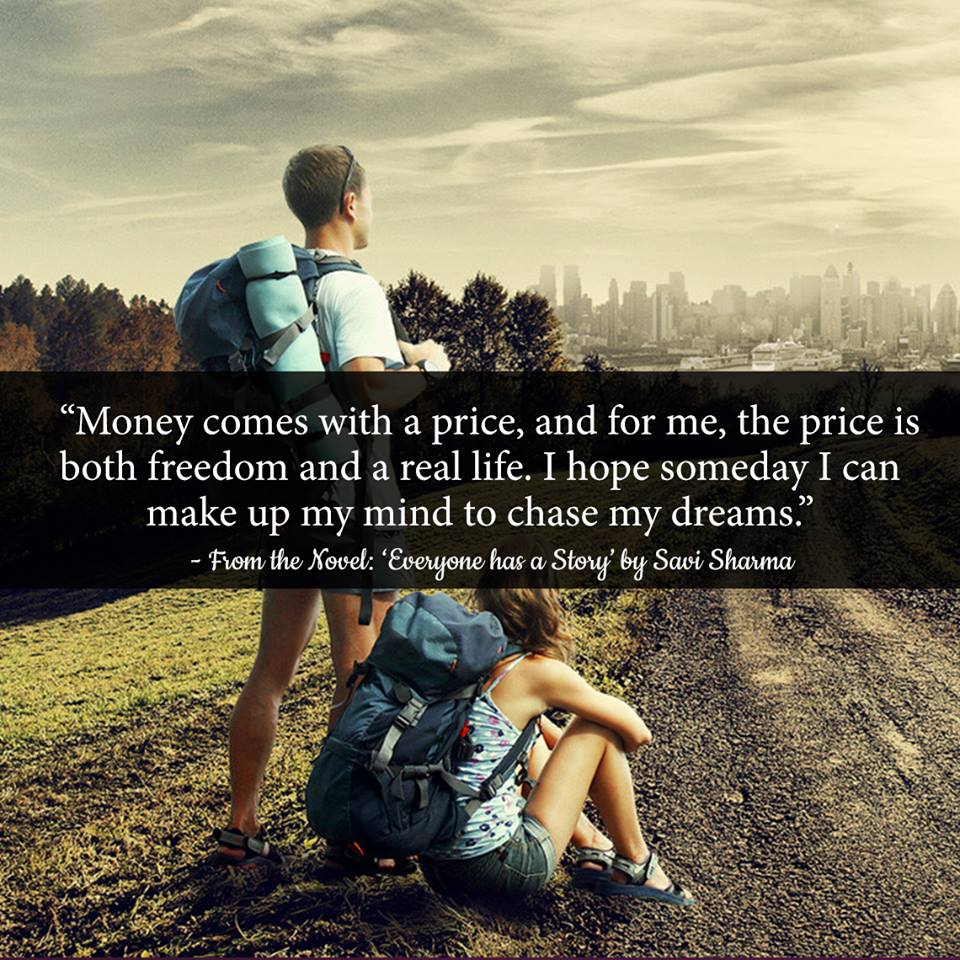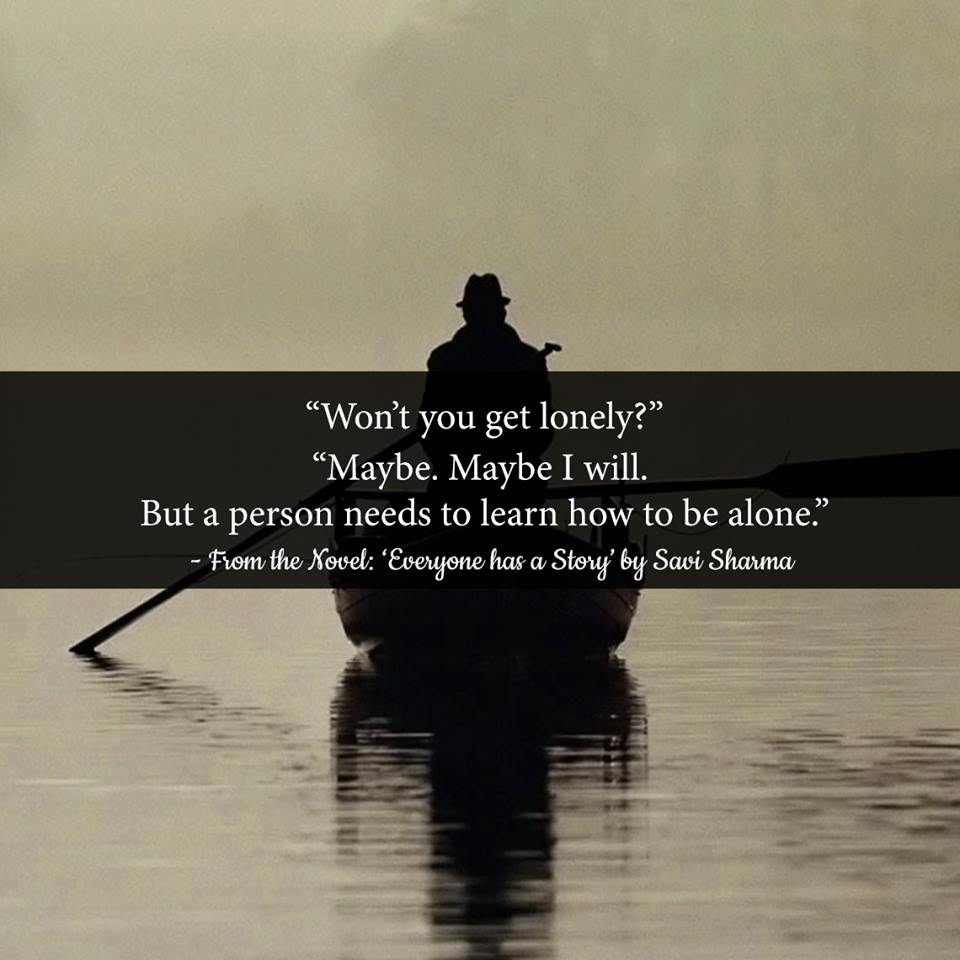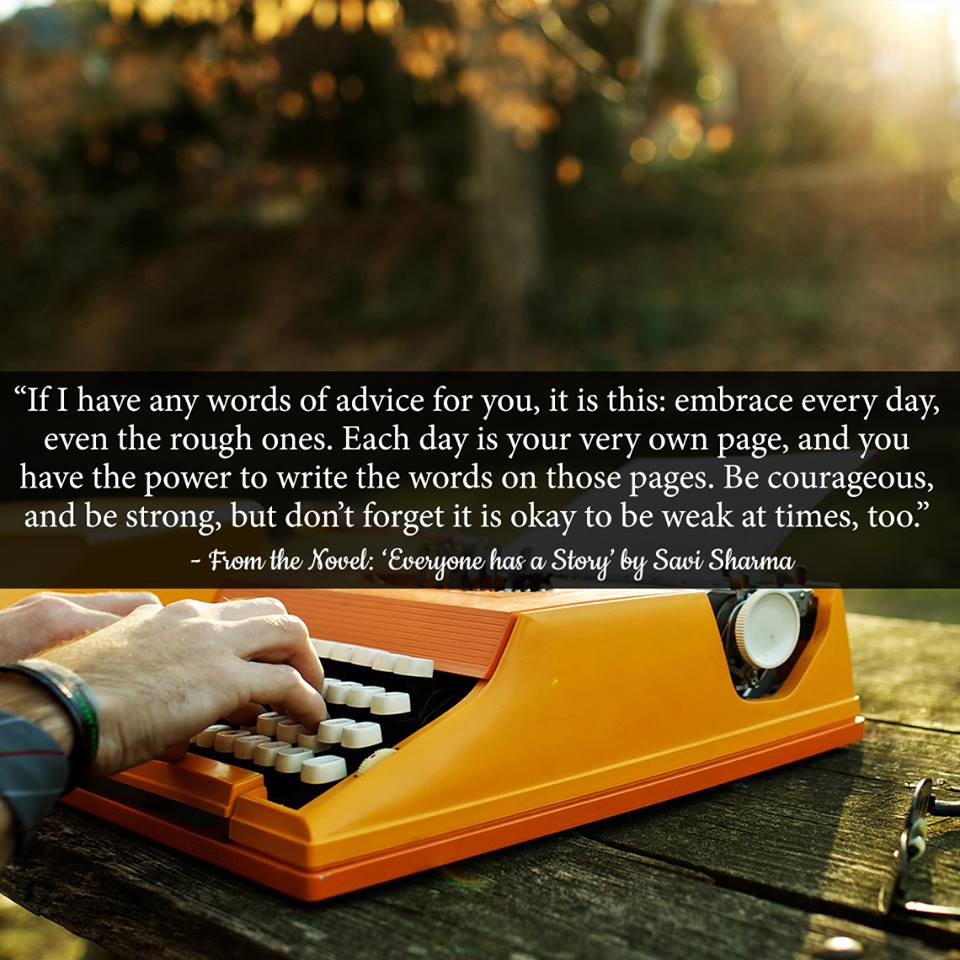 She is Thought Catalogue if it were written by a someone who had read too much Chicken Soup for the Pre-teen Soul.
Or by a particularly ponderous sloth.
If the above has bored holes in your intellect with its tedious goodwill, there's some comedic relief. This is Savi Sharma pondering a pencil sketch of herself.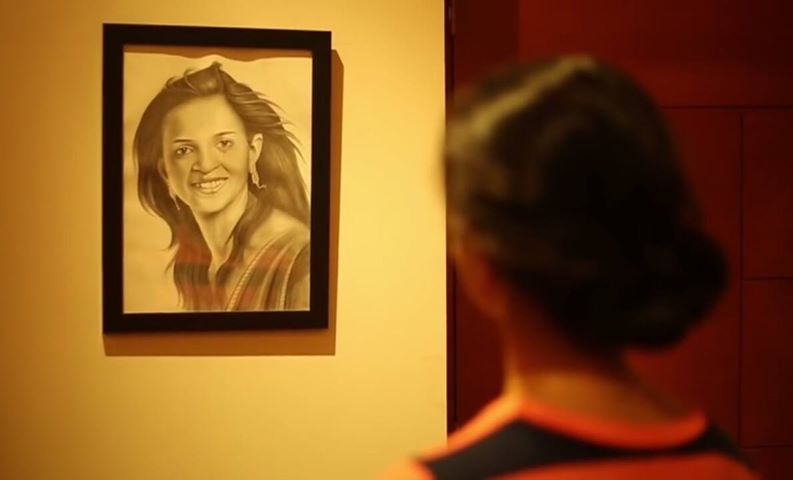 This is how she (don't miss the metaphor guys!) finds herself.
But because her literary fluids flow into every aspect of her life, there's a metaphor waiting for you even when she paints.
Her canvas isn't just a drawing book she bought. It's the "canvas of life".
And yes, true to the title of her book, even her cloud-flower isn't just any cloud-flower. It is a "rose that can tell its own story."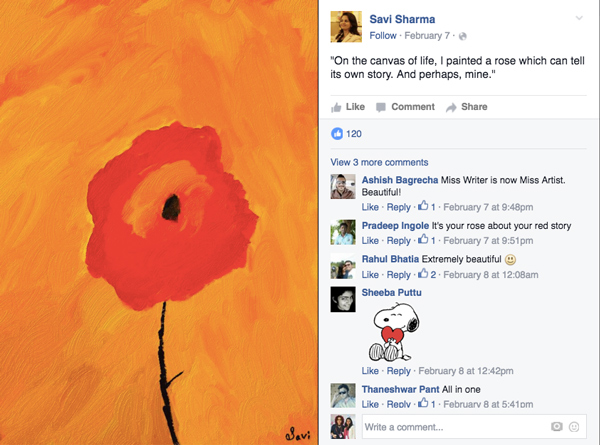 Her largesse of cliches and metaphors may be astounding, but the plot of her book isn't.
Marketing wizardry
It's a dullish book about a guy and a girl, Vivaan and Meera. Meera like a cafe, and wishes she could change the world. Vivaan is a regular dude who hates his job at Citibank and wants to travel.
They meet, like in Yeh Jawani Hai Deewani, fall in love and - after innumerable grammar mistakes, missing chapters and suffering through shoddy editing - they find their story.
And yet - and this was most perturbing - the book has among the highest number of reviews on Amazon. It has 112 reviews, 80 of which gave her 5 out of 5 stars. Her average was 4.5/5.
(To put this number into perspective, Anuradha Roy's Booker short-listed Sleeping on Jupiter has 11 reviews. And the same average rating as Savi Sharma. Salman Rushdie's latest, Two Years Eight Months and Twenty-Eight Days, has twenty-one reviews and an average rating of 4.0).
This was incredible. And so I inspected Savi Sharma's reviews more closely.
Most of the reviews I read were, in fact, verified. (What a verified review means is this: that the author of the review has an Amazon account of his/her own. He/She has in, fact, purchased the book and then reviewed it.)
It is almost impossible to fabricate verified reviews. Savi Sharma's ratings, though higher than Salman Rushdie's, are legitimate.
This was incredible. She had no discernable talent for writing. She had neither the backing of any editor or publisher, nor any industry contacts. She had performed all her marketing without any institutional support. She lived, wrote, marketed and distributed from Surat, which is hardly the publishing capital of India. How was she doing it?
With a little more scrolling through her barrage of inspirational quotes, here's what we found:
Savita Sharma invites readers to review her books on Amazon. Once the review is done, any reader may send a screenshot of the review to her Facebook Page. Along with the reader's phone number.
Savi Sharma will call and personally thank the reader for this. That's right, for every review of her book on Amazon, Sharma has made a phone call thanking the reviewer.
This is pure marketing wizardry. With more verified reviews, the book gets algorithmically pushed up on Amazon lists. And the higher up a list her book gets, the more prospective customers her book meets.
Like the Mom-and-Pop shop taking on Walmart, Savi Sharma is taking on the big guys in small ways. And she's winning.
Apple Bottom Jeans
With no distributors, no publishers, no marketing managers and no agents, every rupee Savi Sharma makes is a rupee she can keep. She feeds no mouths but her own.
We can't judge whether this is a model that could be sustainable in the long run.
But if the future of publishing is what we want to track - Savi Sharma is possibly the most boring and most important author we have ever seen.
More in Catch -
MTV's Big F is television at its tackiest - and its most game-changing