Raksha Bandhan 2019 Shubh Muhurat: Know correct time to tie Rakhi on your brother's wrist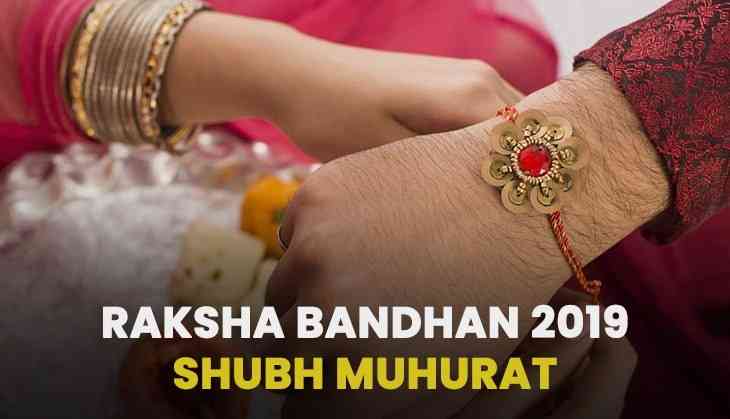 The most-awaited Hindu festival Raksha Bandhan, which defines the love bond between brother and sister, will be celebrated on 15th August. The festival is celebrated in the auspicious month of Shravana Purnima (the fifth lunar month in Hindu calendar) or monsoon festival, which has a deeper meaning.
On this propitious day, sister tied a sacred thread called Rakhi, on their brother's wrist. In return, the brother gives a gift and also promised to take care of his sister.
Raksha Bandhan is especially celebrated in North and West India with joy and happiness.
As per Hindu belief, a celebration of any festival should be conducted at the right time. This year, the subh muhurat for the puja will begin from 05:54 am to 5:59 pm.
Aparahan Muhurat: 01:44 PM to 04:20 PM
Purnima Tithi Begins: 03:45 PM on Aug 14, 2019
Purnima Tithi Ends: 05:59 PM on Aug 15, 2019
The most appropriate time to tie the Rakhi is during the Aparahna period, as per Hindu belief.
The holy thread signifies the special bond between brother and sister which can not be broken. It is also the essence of love that made the siblings connected.
The popular story associated with the festival is the widowed queen of Chittor Rani Karnavati had sent a Rakhi to Mughal Emperor Humayun who helped her when she needed his help. The king accepted her thread and assured her that he will provide all the possible help.
Also Read: Raksha Bandhan 2018 Bollywood MP3 Songs Collection: Download these hit songs from YouTube to celebrate the brother-sister relationship