More male stars on the classical dance firmament
The modern-day world has started accepting male classical dancers but it has never been easy journey for men in a field where women dominated for ages. Again, somewhere the social stigma of effeminacy in men, which accompanied ridicule and mocking, held back many even from trying it out.
To get you the inside story of male dancers taking up the front stage, Catch News spoke to male exponents of different classical forms like Bharatnatyam, Odissi and Kathak from across India.
The most-sought after 'Natya Mayura' awardee Bharatanatyam dancer, Parshwanath Upadhye is one such shining male star in the classical dance firmament. He has won eight national awards and is amongst the youngest to become 'A' grade artist of Bangalore Doordarshan Kendra and empaneled artist of ICCR ( Indian Council for Cultural Relations). He has not only carved out a niche for himself but also created a platform for other aspiring young male artists.
Parshwanath was six when he started training in Bharathanatyam under the tutelage of his mother. In the early 90s, towns like Belgaum in Karnataka had very few gurus to teach classical dance forms. At the age of eight under the tutelage of Guru Shri Ravindra Sharma he could carry out his 'arangetram'.
At first, young Parshwanath was mocked for taking up a dance form that asks for feminine postures and lucid movements, but he chose to ignore the disparaging remarks and continued to focus on his dance. Performing against all odds, finally his stream of accolades spoke for his dedication and love towards his passion.
Gone are the days when men took to western dance forms giving the go-by to the Indian classical variants. However, of late they are coming forward and taking up various Indian dance forms. "Things have changed after the turn of the century. Male classical dancers are accepted socially now. The increase in the number of male students in Indian classical dance forms from abroad is an indication of the trend picking up. Their number is increasing every year and it's a positive sign," says Parshwanath.
For several years parents have been reluctant in allowing their sons to take up classical forms, thinking that the postures can affect their body language when they grow up. When asked about this, Parshwanath said, "I believe that a male classical dancer should always take up some or the other sporting activity too. I am a black belt in karate, state level swimmer and have taken formal training in kalaripayattu.This has helped me in maintaining the masculine grace." His advice to all his contemporaries and the newcomers in this profession is to take up additional activities because "with bare chest, having a pot belly doesn't look good!"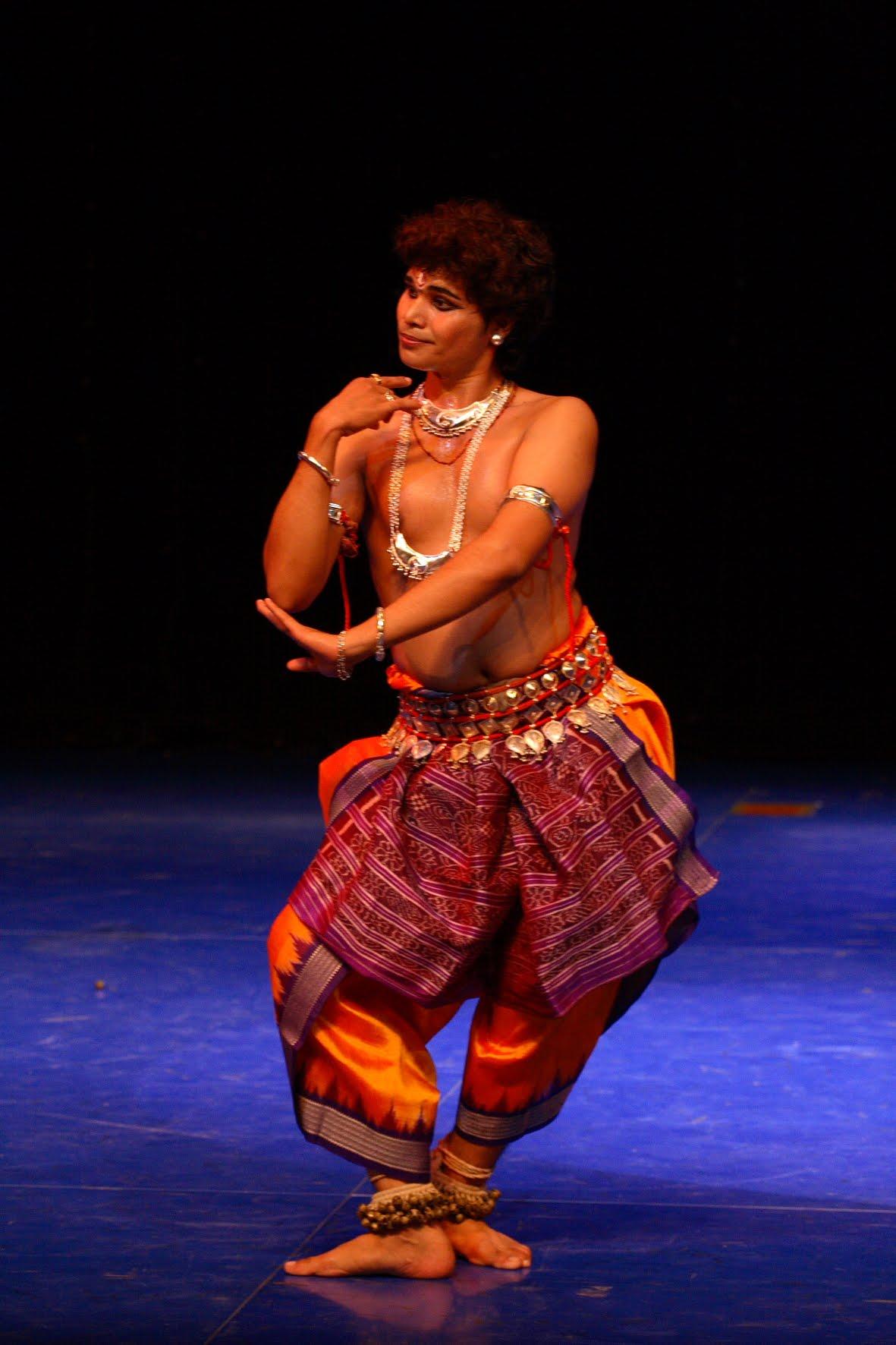 Another excellent male dance exponent is Debashish Pattnaik, a well known figure in the world of Odissi dance. He started performing several dance forms however Odissi was the paramount among them. His heart persuaded him towards Odissi but his path was never really easy. After years of relentless struggle he established a firm imprint of Odissi as a dance form in the consciousness of audiences in India and abroad and carved for himself an enviable niche as a dancer.
Catch News caught up with him to know more about his journey towards becoming one of the country's finest male classical dancers. Pattnaik was eight-year-old when he began training. His parents were not supportive and were strongly opinionated that Odissi dance form had no future and he would always be socially ridiculed in future. The uncertainty continued for a few years before he finally listened to his heart and followed his dreams. Belonging to early eighties, an era when female dancers were preferred over the males, he was often asked to contemplate his decision. It was only after a number of performances and appreciation from his guru, he gained confidence.

"I started my training under the able guidance of Guru Shri Kashinatha Roul. Initialy, I hardly understood what gharanas were and the different styles they followed but when I started my training under the expert guidance of Guru Shri Durga Charan Ranbir in 2002, the difference was quiet evident," shared Pattnaik.
After more than 20 years of practice, Pattnaik now has started his own dance schools in Odisha, Bengaluru, Malaysia, Russia and Tokyo. With hundreads of students and their impressive success stories, he is expanding his activities further and also starting another school in the U.S. The year 2008 took him to new heights in his dancing career. "I was bestowed with Sringarmani award by then President Pratibha Devisingh Patil."
Besides being a trained Odissi dancer he has also received formal training in Bharatanatyam and Kuchipudi and completed his masters in Kathak. These dance forms have helped him experiment in Odissi and even develop his own style of Odissi dance! The new style perhaps would be known as the "Guru Debashish Pattnaik style". His advice to all the young, aspiring classical dancers is to learn different dance forms. "That would help them to experiment," he points out.
Yet another example of a succesful male classical dancer is 37-year-old Kathak maestro, Sourav Roy, who hails from Siliguri. It has been more than 25 years now that Roy started with this dance form. He was seven-year-old when he first accompanied his sister to her dance institute and felt a divine connection. Thereafter he started going to the institute on a daily basis and the dance teacher there who realised his inclination towards it, asked him to start practicing.
Initially his parents were a bit reluctant in sending Sourav to the dance institute but seeing his interest they agreed and since then there was no looking back. When Catch News asked him about the social stigma surrounding male participation in classical dance forms, he said, " Yes there were instances when I was ridiculed and mocked for taking up classical dance form that mostly females practiced. However, with the support and encouragement from my parents, I never lost hope and kept striving for better, each day. I am so glad that today I have started my own dance institute in Kolkata and have many young pupils training under my guidance," he said.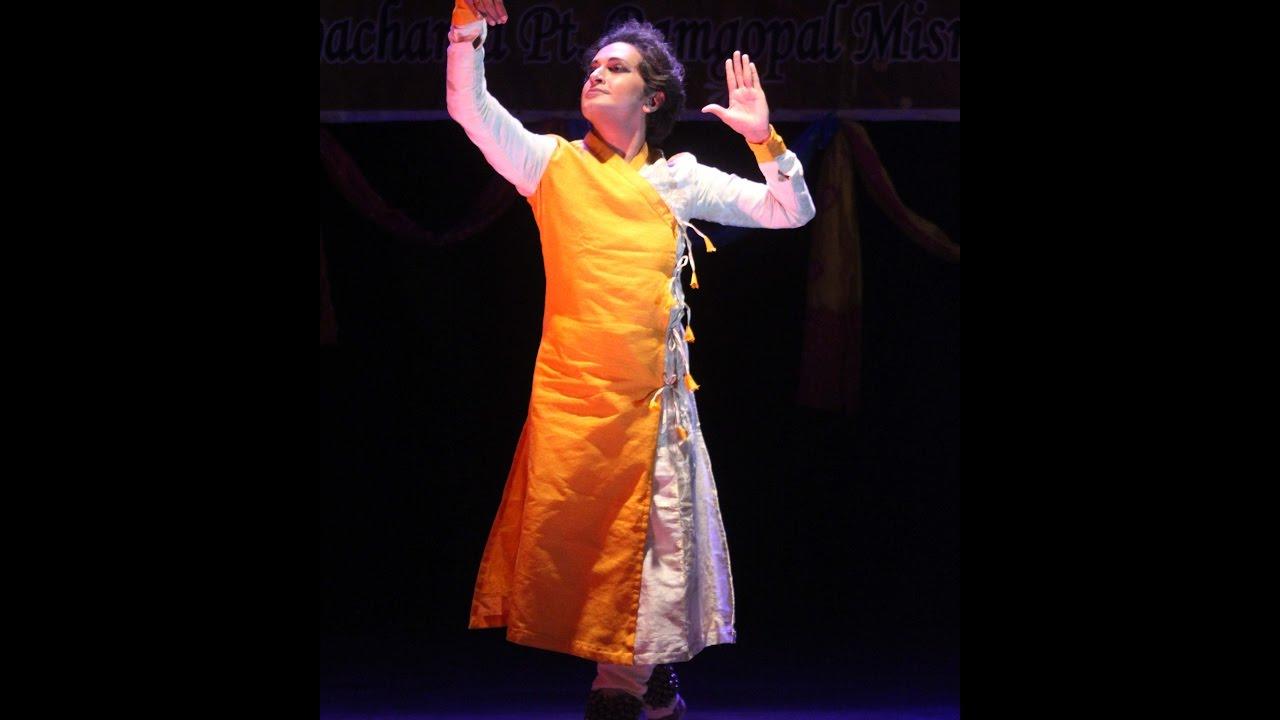 Acknowledging the fact that classical dance form can be induced into your body language and that's very natural, he said, " One can easily have a control over it. I practice yoga, swimming and do a lot of cycling. There are two reasons behind this; one, to be fit and second, to have that masculine demeanour in my dance form."