Meet Ginni Mahi, the Punjabi pop voice to Dalit rights
Catch Team
| Updated on: 10 February 2017, 1:48 IST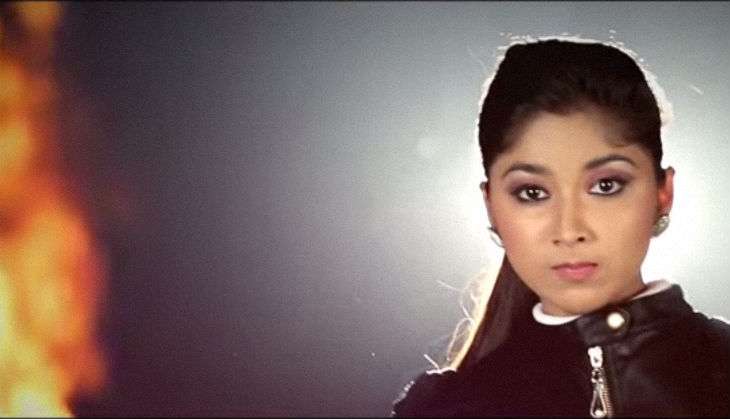 Have you heard Chamar Pop? If not, Ginni Mahi is a good place to start. An 18-year-old singer from Punjab, who proudly identifies as Dalit as much as Punjabi, Ginni's been reversing the pop music trend with her songs. Mahi's music, though catchy, comprises revamped shabads (devotional songs) and songs about Dalit pride.
With thousands of followers on Facebook and YouTube, Mahi has arrived. And this is rather interesting in the times of Punjabi hip-hop. Mahi's music is earthy, sprinkled with Punjabi folk, and unlike brand Yo Yo or Badshah, it thrives on emancipation rather than misogyny.
Also read -Access denied to drinking water in school, Dalit boy drowns in well
Her videos, though not of high quality, are a treat to watch. In 'Danger Chamar', we see Mahi, dressed like the girl next door, challenging the mainstream 'Punjabi swag' with her confident singing and Hulk-like men in the background, who do nothing but flex muscles. Way to be subversive.
And what does Ginni Mahi sing while men flex their 'doley-sholey'? About the 'Danger' that is a 'Chamar', of course. About growing up with the constant reminder that chamars are dangerous - the kind of otherisation Dalits constantly face. Instead of being a victim, Mahi decided to make a song about it that's so catchy and absurd all at once that you begin to see the point.
As a devout Ravidassia - follower of the Sant Ravidass school of Sikhism - Ginni Mahi's music has strong religious undertones. She sings in praise of her Guru Sant Ravidass, who like her other hero Dr BR Ambedkar, is also a Dalit icon. However, unlike devotional music at large, Mahi incorporates dance beats that make her music youth-friendly.
One of her songs called 'Fan Baba Sahib Ki' goes, "Main thi Babasaheb di, jine likheya si samvidhaan" (I'm Ambedkar's daughter, the man who wrote the Constitution). She goes on to sing about the significance of her identity and how she, as a young Dalit woman, needs to be heard.
Also read - Rohtak horror: where Dalit women and children are rape targets
Mainstreaming Dalit rights
The Dalit rights movement has been an age old struggle that receives very little attention. Unlike other persecuted communities, Dalits, who are constantly facing violence and discrimination, have not been commercially accepted as a community worth fighting for.
LGBT rights, women's rights, black lives, rights of Muslim people - all of these have been brought into the mainstream through popular cultural icons, memes, cinema and even products. That hasn't happened for the Dalit population in India, but Ginni Mahi's foot-tapping music could change that.
Also read - AAP plays the Dalit card in Punjab, protests against atrocities in Gujarat, Haryana
It's the sort of music you'd hear at a party post-12 AM, and if you did hear it at one, you won't be surprised, unless you were sober enough to pay attention to the lyrics.
But she isn't inspired by Punjabi rappers. In an interview to The Ladies Finger, Mahi dismisses Badshah and Honey Singh with "Yeh Punjab ya India ke liye jyaada accha nahi hain" and talks about her real idols - Lata Mangeshkar and Shreya Ghoshal.
Gritty music
Mahi's own music though, is miles away from the high-pitched Mangeshkar-Ghoshal brand of Bollywood singing. While the celebrated singers continue to croon for highly gendered representations of what a woman is - soft and weeping - Mahi sings with unabashed passion for her people and pride in herself.
In her track 'Haq', she sings about fighting for rights and how Babaseheb has taught Dalits to speak up.
Mahi is aware of the support she receives from the Dalit Samaj. And she uses the attention she gets to pass on the teachings of Dalit leaders.
"Unhone apni taraf se sirf Dalit samaj ke liye nahin, par pure world ke liye kaha tha ki mein aisa raj chahta hoon ki jahan par kissi tarah ka bhi bhed-bhav na ho. Equality sabhi ko mile (From his side he [Guru Ravidass] did not just talk for the Dalit community, he said it for the whole world that I want a dispensation without caste discrimination, where everyone is equal)," she tells The Ladies Finger.
Also read - Action alert: a 17.1 % increase in crimes against Dalits
Perhaps her Dalit pride reflects best in her name. Ginni's official name is Gurkanwal Bharti. Bharti was a surname her parents switched to for their kids' sake, a surname that would resonate better with the jingoist pride India is reeling from. But Ginni Mahi switched right back. Because there's no point faking nationalistic pride for a country that discriminates against her.