Mechanic: Resurrection review - Jason Statham saves the day... and the movie
There's something incredibly satisfying about watching Jason Statham do his thing. He brings such crazy, raw energy to his action scenes, be it a shooting rampage or some crazy hand-to-hand combatting.
He's also a complete master in turning the every day ordinary object into a weapon (remember the shirt from the Transporter?) - much like Jackie Chan but without all that added forced comedy.
But 2011's The Mechanic, which had supporting performances by Ben Foster and Donald Sutherland, was really not the bald man's best solo movie. So it was a surprise to see that Mechanic: Resurrection was releasing this week.
Also read - War Dogs review: The dudes of war bring it in this solid bro comedy
The movie finds his main character Arthur Bishop, a hitman, pulled back into the business after a woman he meets (Gina, played by Jessica Alba) is kidnapped by an old enemy. Determined to rescue her, he's forced by said old enemy to "complete an impossible list of assassinations of the most dangerous men in the world."
That includes an African arms dealer, a flamboyant arms dealer (Tommy Lee Jones) and a human trafficker. Like his targets, the locales are also super exotic, with Rio, Sydney and Thailand taking on the large chunk of the responsibility for being scenic.
In terms of narrative and pacing, the movie is a bit of a mess. Directed by relatively unknown Dennis Gansel, it's a simple plot - no twists and turns along the way. Even the action in the second half takes a huge dip in quality, especially when it comes to the climactic sequence. It's almost like the makers ran out of money - sequences early in the movie have decent CGI, but the whole second half is full of nothing but cheap looking effects. The camera work is so shaky that it looks like a B-grade movie.
But Statham saves the day, as always. At age 49, he's dependable and can still kick anyone's ass without ever breaking a sweat. There's not a single moment where you would believe someone other than him is doing the stunts in the film. The man is a machine.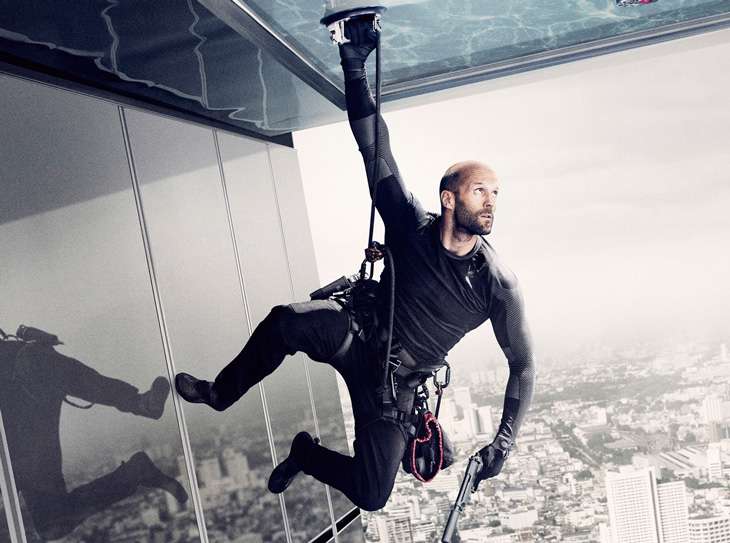 The man is a machine.
Jessica Alba is a bit of rarity in movies these days. I'm not her biggest fan when it comes acting, but it's ridiculously hard to take your eyes off the screen when she's on it. Her character is far too giggly for someone with an intense Army background, but then again, she was saved by Statham in more ways by one as he made sure that their chemistry was bang on.
And while Tommy Lee Jones may have been the third name when the credits rolled, he barely got 5 minutes of screen time. Which is such a waste of the terrific actor - more Tommy Lee Jones is exactly what the movie needed.
The verdict
At the end of the day is this a bad film? Yes. I'll be fair and give credit where credit is due.
But if you love the brand that is Jason Statham, I doubt you're going to pass up the opportunity. Nor should you.
RATING: 2 out of 5
More in Catch - Ben-Hur review: The greatest disaster of the year... so far
Suicide Squad review: it's ridiculously fun, but not quite everything we expected