Massive moon's replica unveiled in Kolkata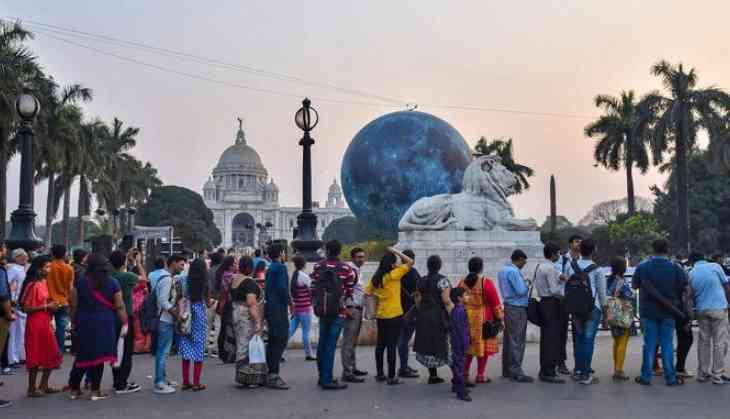 The lawns of Victoria Memorial witnessed the moon descending at the northern gate of the historical structure, where people gathered to experience the magnificent view of the moon.
One of the exhibition organizers said, " The replica of 3-D installation of the moon was a touring artwork and it has been made using imagery from Nasa's Lunar Reconnaissance Orbiter Camera."
The project 'Museum of the Moon' is by British Council, supported by the Ministry of Culture. Debanjan Chakrabarti, the Director of British Council east said, " The moon has been displayed at the Victoria Memorial Hall in the city for the weekend visitors."
The artwork was unveiled yesterday in the presence of prominent members, the director of British Council, India, Alan Gemmell, the secretary and curator of Victoria Memorial, Jayanta Sengupta, and the director of MP Birla Planetarium, Debiprasad Duari. The artwork is in partnership with the UK Space Agency.
The 23-feet-wide replica of the moon is put togther by British artist Luke Jerram. The replica is half a million times smaller than the real moon.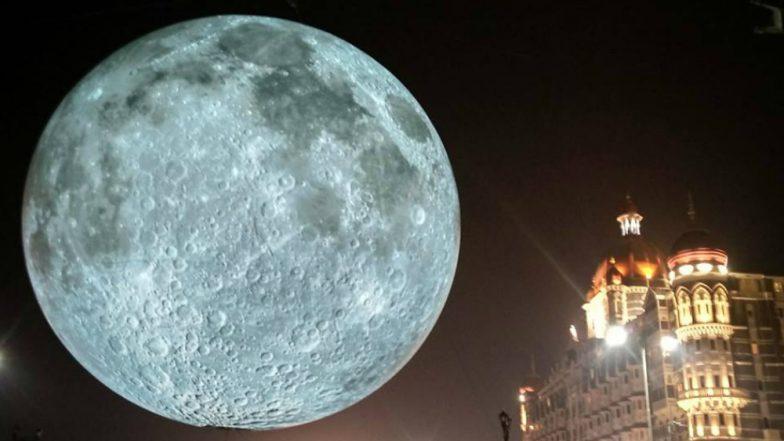 Chakrabarti said, " This is an important project for British Council, it merges science with art."
The director of MP Birla Planetarium said, " This artwork will help the youngsters to take interest in astronomy."
"It is interesting that the artwork "Museum of the Moon' came to Kolkata 17 days after the total lunar eclipse," said Debiprasad.
The 'Museum of the Moon' project has earlier toured Bengaluru, Mumbai and Udaipur.