Is Nihalani crazy? Udta Punjab is the anti-drug PSA this country needs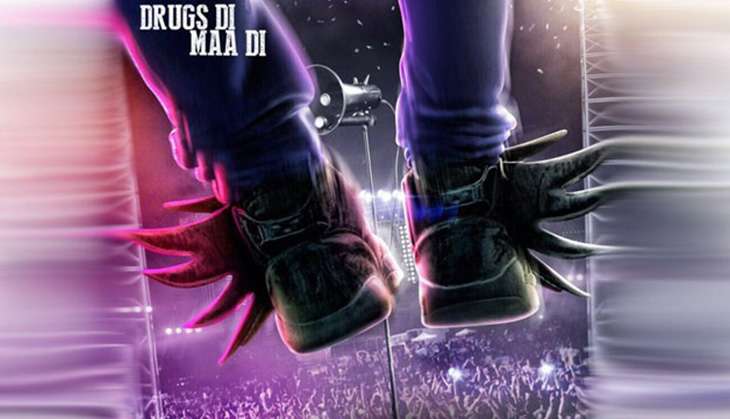 The Central Board of Film Certification (CBFC) couldn't have done us a bigger favour.
By going after Udta Punjab with a machete, not only has the CBFC - lovingly called the Censor Board - ruined all its chances of seeming like a sane certification board, but it has also single-handedly ensured that public curiosity about the drug-laced film reached a fever pitch. A fever pitch that will ensure that, despite a suspicious leak of the film, lakhs will flock to watch this wonderful 2 hour 30 minute-long public service announcement.
Of course, it being a public service announcement doesn't mean that the film will stare you down for doing drugs, unlike the anti-smoking short before the film. Yes, the same one where the child emotionally blackmails her father into stubbing his cigarette.
Also read - Punjabis embrace Udta Punjab, busloads of villagers travel to watch it
Udta Punjab has the exact opposite effect. The film, without being patronising, successfully makes drugs unsexy. Unsexy, troubling, and even frightening enough for you to leave the theatre promising yourself that you will always keep a mile's distance from, at the very least, heroin.
The Shahid Kapoor, Kareena Kapoor, Alia Bhatt and Diljit Dosanjh-starrer could've been just another star-studded film with fun songs and above-average cinematography. But, while Udta Punjab most definitely has those, it also uses them to drive home a simple point - you choose the life you want. Drugs or no drugs.
Ironically, that's the one thing the CBFC didn't get. That adults don't need someone to patronise them. They will smoke what they please. Watch what they please. And, sometimes, inject themselves with what they please.
But, most of all, as the film will tell you, you can choose not to do any or all of these things. And absolutely no one can help you if you're not ready for help. Not even rehab centres.
There are two counts on which Udta Punjab convinces you to take charge. First, it reminds you that there's absolutely no one looking out for you. And that means you need to take ownership for your deeds and misdeeds. Whether it's easy or not. It tells you that some can kill their mother because they were refused money for drugs and that others can survive forced heroin injections and gang rape only because they wanted to. Most of all, it tells you that a person dependent on drugs isn't a monster, but you need to make them see that.
Also read - Udta Punjab: A riveting film that internalises the energy of its substances
The second, absolutely genius, aspect of Udta Punjab is that it communicates most of this through humour and colloquialisms. The film is full of gaali galoch and, after the first few seconds of culture shock - because you haven't heard so many expletives, even in Gangs of Wasseypur - the viewer relaxes and finds comfort in the language they hear every day - that of constant verbal assault.
This is pure genius because it breaks class barriers. Because, if there's one thing that's common across classes, it is the language of abuse. Yes, the one against sisters, mothers and every other goddamned woman in your life. It can be used in anger, to show 'brotherly' love, to exclaim, in moments of grief and in moments of celebration. Udta Punjab capitalises on the humour within this crassness to reach out to every single person in the audience.
It will make you laugh at the darkest points until it completely has you. And, once it has you, it's a bit difficult to shake off.
Also read - Udta Punjab or no Udta Punjab, there is a huge drug crisis in Punjab
Much like the after effects of a strong dose of drugs, the music and jarring lights in the film follow you out of the theatre. Alia's resilient hockey player, Shahid's completely wayward rockstar, Diljit's humble reformed cop and Kareena's voice of reason will flash repeatedly in front of your eyes. And when they leave, you'll be left with a sense of responsibility. Towards yourself and those around you.
So thank you Udta Punjab, for reminding us that we're adults. And that we don't need the likes of Pahlaj Nihalani babysitting us to survive.
As for Nihalani and co. claiming that the film glorifies drugs, we'd really like to know what substance they're abusing. Because, whatever it is, its effects should most definitely be documented for a sequel to Udta Punjab.
Also read - Clipping 'Udta Punjab' is shutting out reality, say Punjabis