Holi Songs 2018: Not only Bollywood but these superhit Bhojpuri and Haryanvi songs will make you groove this festive season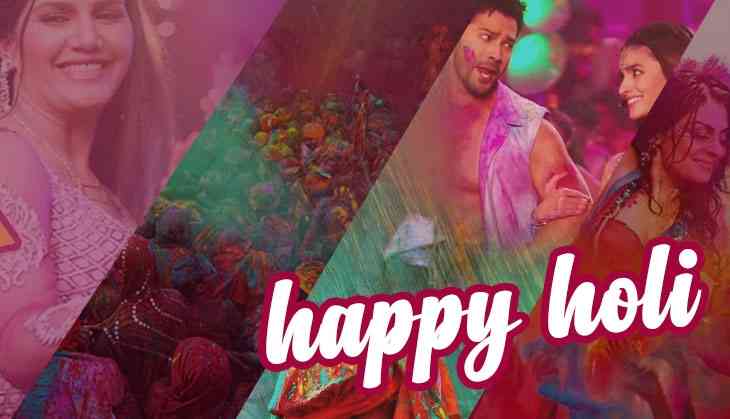 India's one of the biggest colourful festival Holi will be celebrated on 2nd March 2018. India has geared-up to celebrate the festival with full of enthusiasm and joy. Whenever thinking about Holi festival celebration, first thing comes in mind that playing Holi with colours, gulaal and water guns.
But playing with all of these many of us want to shake our legs during the occasion to make the environment with full of masti and fun.
For doing the celebration of the festival we need the rhythm on which our footloose and also get crazy. Definitely, we should thank songs composers and the film industry which had given us a superhit and dhamekedaar songs for Holi celebration.
Not only Bollywood, the other regional cinema like Haryana and Bhojpuri, will add some filmy tadka to your colourful occasion. Today, we are going to give you a playlist for Holi that will make your festival more special even before.
So let's shake your body on the dynamic festival of colours:
1.
2.
3.
4.
5.
6.
7.
8.
9.
10.
https://youtu.be/u-_M3oo9Eas?t=4
11.
Also read: Holi Special 2018: Special food items like Gujiya and other delicacies will add flavour to your festival