Hidden Treasures: Rare Plants of the Alpine Himalayas is one man's quest to collate 100 species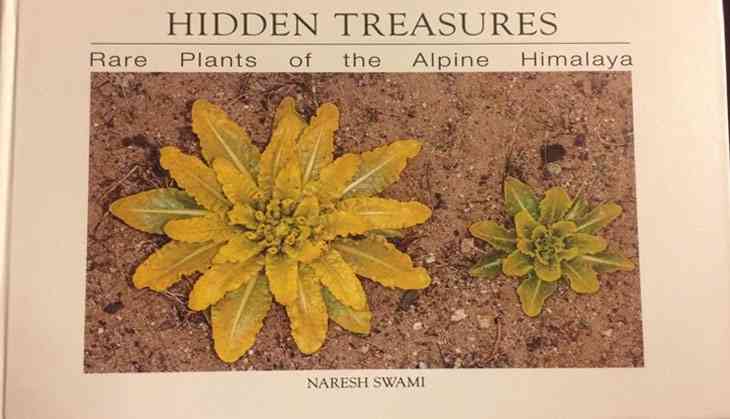 Hidden Treasures: Rare Plants of the Alpine Himalayas
Pushing his endurance to the limits, Dr Naresh Swami has done what no one has ever achieved before. He has managed to photograph and study 100 rare alpine plants and record them all for his book Hidden Treasures: Rare Plants of the Alpine Himalayas.
What Swami does is not for the fainthearted. He works alone, mostly in altitudes above 15,000 feet where the oxygen levels are very low and the winds very strong. Overcoming the lack of basic facilities and the ever-present fear of physical distress, he has spent years in the harshest of terrains in the upper reaches of Himalayas, documenting some of the rarest plant species in the Alpine Himalayas. Some so rare that they have never been photographed or studied before.
His phenomenal collection of 100 plants, all published in his book, includes 14 new species of plants from India. All these species are found above 15,000 ft in the eastern Himalayas including Nepal, Sikkim, Bhutan and Arunachal Pradesh.
Magic in the details
Hidden Treasures: Rare Plants of the Alpine Himalayas has all the 100 species described in great details across 100 of the 114 pages along with photographs. Swami has mentioned the height of the plant, size of stems, leaves and flowers to help plant enthusiasts identify and study them in vivid detail.
His book is a great resource for all those interested in knowing more about these magnificent species that are found in abundance in that pristine and unexplored landscape.
Several of these images have been captured for the first time ever and the image quality is exceptional. What makes this book even more special is that it has photographs of species like Chinocharis hookeri (C.B.Clarke) I.M.Johnston – the rarest of all rare alpine plants, Rheum nobile Hook.f. & Thoms - the most striking plant of the Himalayas, and Trigonotis rotundata I.M.Johnston - a new report for India.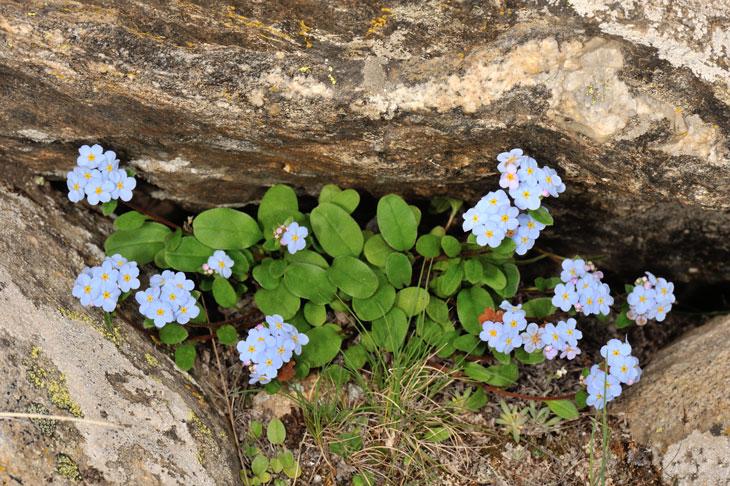 Trigonotis rotundata I.M.Johnston - a new report for India (Dr Naresh Swami)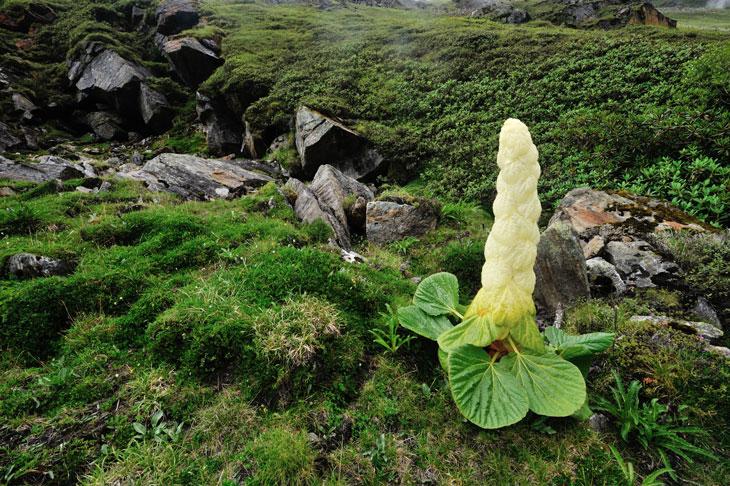 Rheum nobile Hook.f. & Thoms - the most striking plant of the Himalayas (Dr Naresh Swami)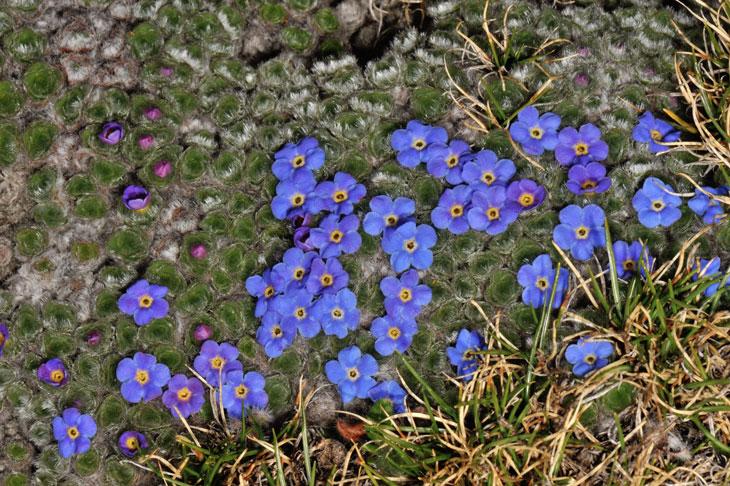 Chinocharis hookeri (C.B.Clarke) I.M.Johnston – the rarest of all rare alpine plants (Dr Naresh Swami)
This is Swami
'
s second book, his first was on the ground orchids of the eastern Himalayas, titled
Terrestrial Orchids
, which received a
phenomenal response largely because it presented 108 rare to extremely rare species of ground orchids from the state of Sikkim and Arunachal Pradesh.
The documentation was part of revisiting the monumental work of English botanists Sir George King and Robert Pantling,
The Orchids of the Sikkim-Himalaya,
published in the year 1898, in which they
described and illustrated 449 species of orchids.
Interestingly, Swami went a step ahead and documented 564 species (81 new species) of orchids from the same region, with several new reports and interesting characteristics of each species.
Author details
Born into an aristocratic Brahmin family in 1980, Swami followed the family tradition of being a priest and was ordained as a temple priest at a very young age.
A bright student, he went on to attain two doctoral degrees in two diverse fields of study – first on butterflies (Lepidoptera) and the second on the plants and trees mentioned in the ancient Hindu scriptures. During his PhD on butterflies, Swamy made some wonderful findings on the winged creatures of the Nanda Devi Biosphere Reserve.
His stint as a priest made him familiar to the various species of plants mentioned in ancient Hindu scriptures which helped him explore the history and significance of these species. The curiosity to know more about such plants and trees took him to the north-eastern region of India which finds special mention in these scriptures.
This is what drove Swami to undertake such an enduring task which he believes will serve as a repository for the future generations interested in his brand of field work.
Dedicating this book to the all the men in uniform who safeguard these high altitudes and borders, Swami said that it would have been impossible to conduct such study without their help.
"If it wasn't for them, I would have never been able to even venture in these areas. I salute the men and dedicate the book to them," he said.
Swami takes pride in the fact that none of the plant species photographed in the book has ever been harmed and how imaging technology has made the collection of plants redundant. "I have taken utmost care not to disturb the hallowed habitat of the studied specimens," he said.
Presently, Swami is camping in the Tawang region of Arunachal Pradesh on the hunt to discover newer plants.
"I believe I was destined to do this. I was born for this. It could not be a sheer coincidence that I am the only one to see and photograph 184 plants. I am just an instrument to achieve something that is not even possible with huge finances. It is some sort of divine intervention," he said.