Headless Women of Hollywood: posters tell an incredible tale of sexism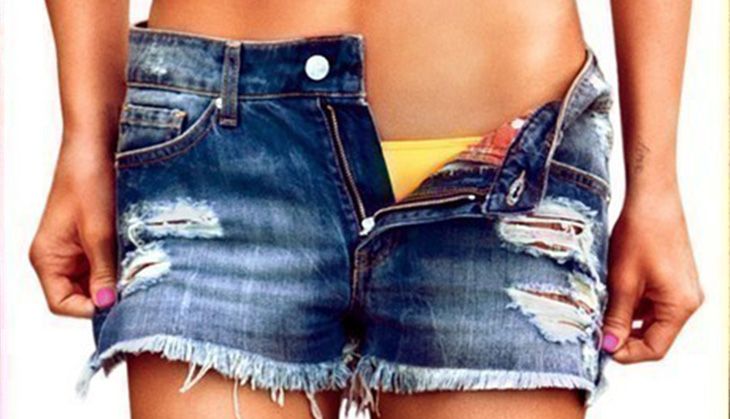 Boobs. Butts. Lips.
That's how women are mostly showcased on Hollywood posters. And while this may not be entirely news, we
wouldn't have known how guilty the American film industry is of objectifying women had Marcia Belsky not started the Headless Women of Hollywood Project.
Belsky, a New York-based stand-up comedian, writer and singer has been collecting and encouraging contributions to show the world how "decapitating women" is standard practice in Hollywood films. Even today.
Also read - Kickass women: Feminism and 'the strong female character' in fantasy & YA
It's 2016, which means it shouldn't be necessary to point out that the focus on a woman's sexualised body parts takes away her wholeness, her humanness. That it demands the viewer engage with her as body parts, not her the actor.
"By decapitating the woman, she becomes an unquestionably passive object to the male gaze. The question of her consent is removed completely alongside her head, and her purpose becomes solely that of being looked at by men obediently. Her value is that only of her sexual appeal to men, and not of her personhood," says Belsky, who has a dedicated Tumblr page for such Hollywood posters.
Facial features are faded out. Heads axed. That's more than a physical elimination: it metaphorically removes her thoughts, feelings, her sense of history, her sense of the present, her sense of self.
Headless Women
The posters without the "thinking part of the human body" reinforce the male stereotype that a woman's thoughts, feelings and personal agency either don't exist or are of no interest.
And if a woman's existence has any meaning other than for the sexual pleasure and gratification of men, these filmmakers certainly don't know it.
"We are made numb in pop culture to female bodies remaining background to male-centered action. A right for men to focus on or ignore, but always there if and when he so chooses. And always there explicitly, first and foremost, for his intent," says Belsky.
More often than not, the images feature a woman standing with legs apart, wearing high heels. As Belsky points out, it's the kind of image we've become conditioned to accept on TV, in films, book covers and advertising.
Think this is an exaggeration? Here's a quick runthrough of just a handful of posters Belsky has collected.
1. The Graduate, 1967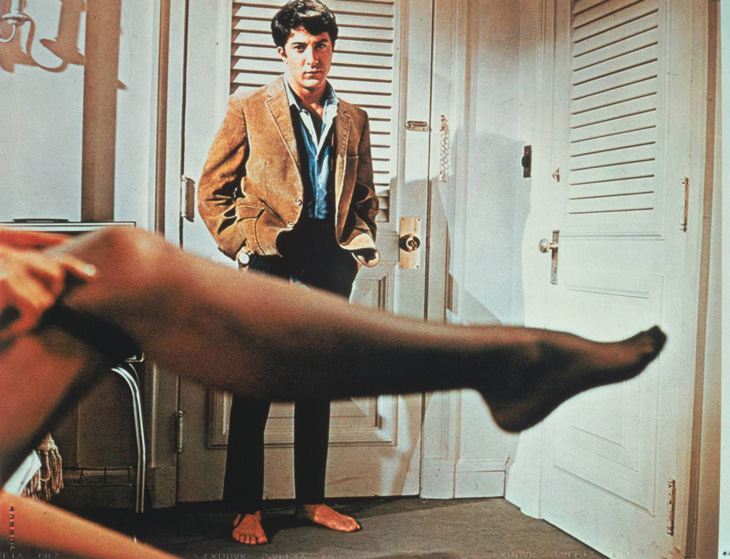 An American comedy-drama directed by Mike Nichols, based on the 1963 novel by the same name. The film tells the story of 21-year-old Benjamin Braddock (Dustin Hoffman), a recent college graduate with no well-defined aim in life, who is seduced by an older woman and then proceeds to fall in love with her daughter Elaine.
2. American Beauty, 1999
An American satirical comedy directed by Sam Mendes and written by Alan Ball. Kevin Spacey stars as Lester Burnham, a 42-year-old advertising executive who has a midlife crisis when he becomes infatuated with his teenage daughter's best friend, Angela.
3. Death Becomes Her, 1992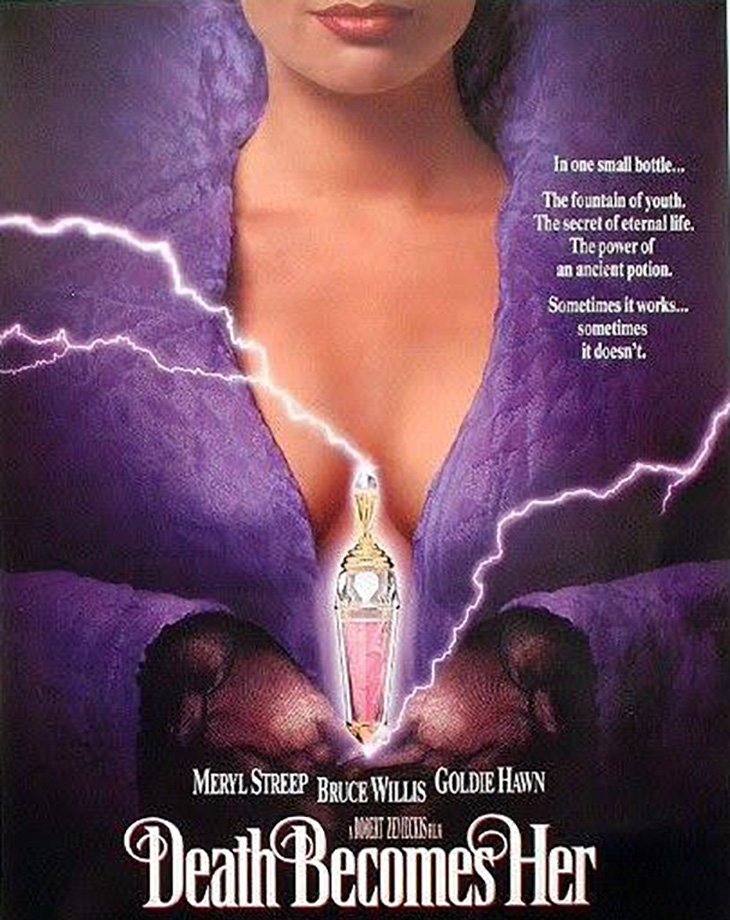 An American black comedy fantasy film directed by Robert Zemeckis and scripted by David Koepp and Martin Donovan, starring Meryl Streep, Bruce Willis, Goldie Hawn, and Isabella Rossellini. The film focuses on a pair of rivals who drink a magic potion that promises eternal youth.
4. Charlie's Angels, 2000
An American action comedy starring Cameron Diaz, Drew Barrymore and Lucy Liu as three women working for a private investigation agency. The film is based on the television series of the same name from the late 1970s.
5. Austin Powers in Goldmember, 2002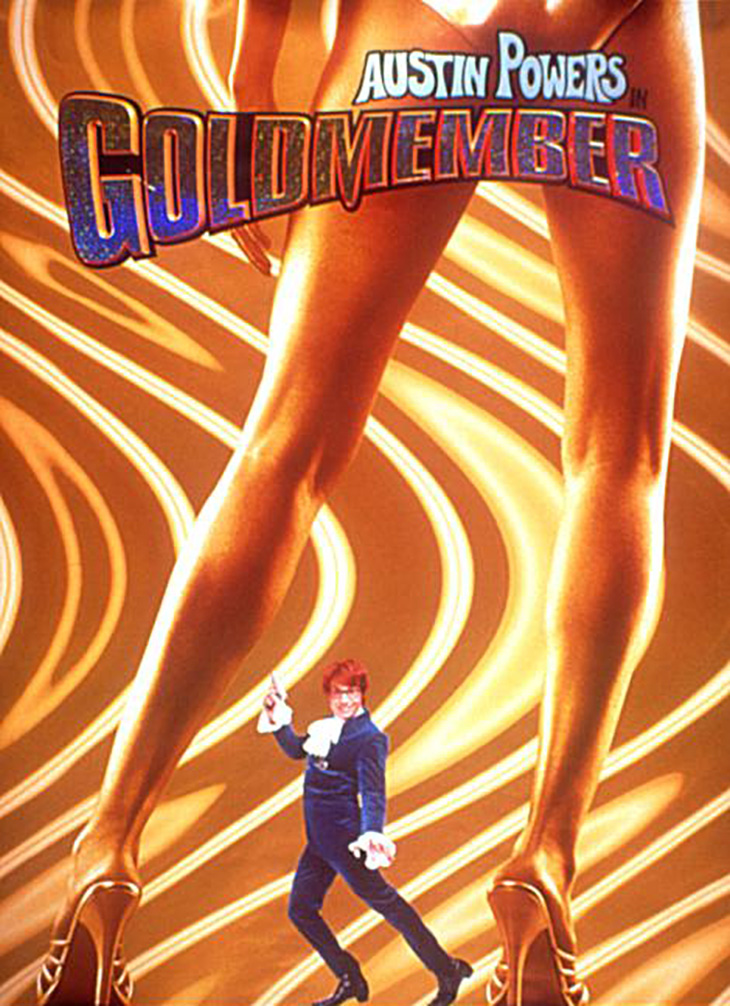 In a self-parody of the Austin Powers series, there is a film within the film in the opening. Goldmember is a loose parody of the James Bond films Goldfinger and You Only Live Twice, also incorporating elements of The Spy Who Loved Me, Live and Let Die and The Man with the Golden Gun.
6. Secretary, 2002
An erotic film directed by Steven Shainberg. The film based on a short story explores the relationship between a sexually-dominant man and his submissive secretary.
7. Le Divorce, 2003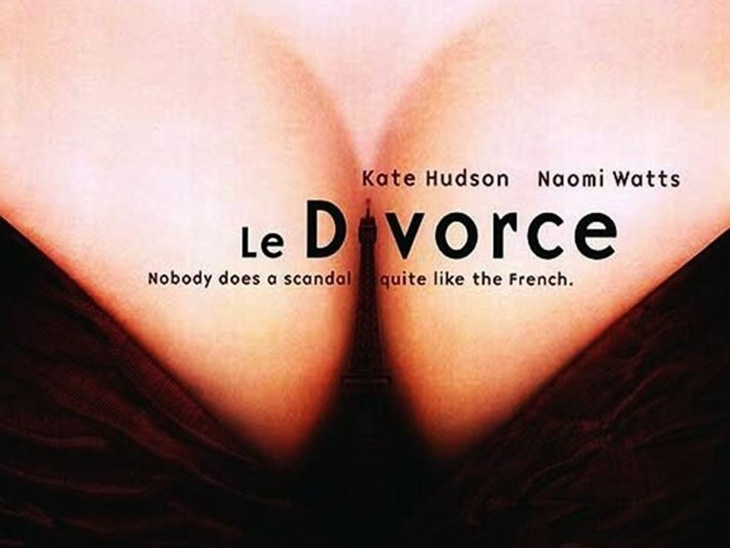 A Merchant Ivory Productions film directed by James Ivory from a screenplay by Ruth Prawer Jhabvala and Ivory. American Isabel Walker travels to Paris to visit her pregnant sister Roxy. Roxy's husband Charles-Henri leaves Roxy for his married Russian lover, Magda Tellman, and her unhinged husband stalks and harasses Roxy.
8. Where the Truth Lies, 2005
A British-Canadian erotic thriller based on novel of same name. The film alternates between 1957, when comedy duo Lanny Morris and Vince Collins are at the height of their success, and 1972, when journalist Karen O'Connor is determined to unravel the mystery of a young woman found dead in their hotel suite 15 years before.
9. John Tucker Must Die, 2006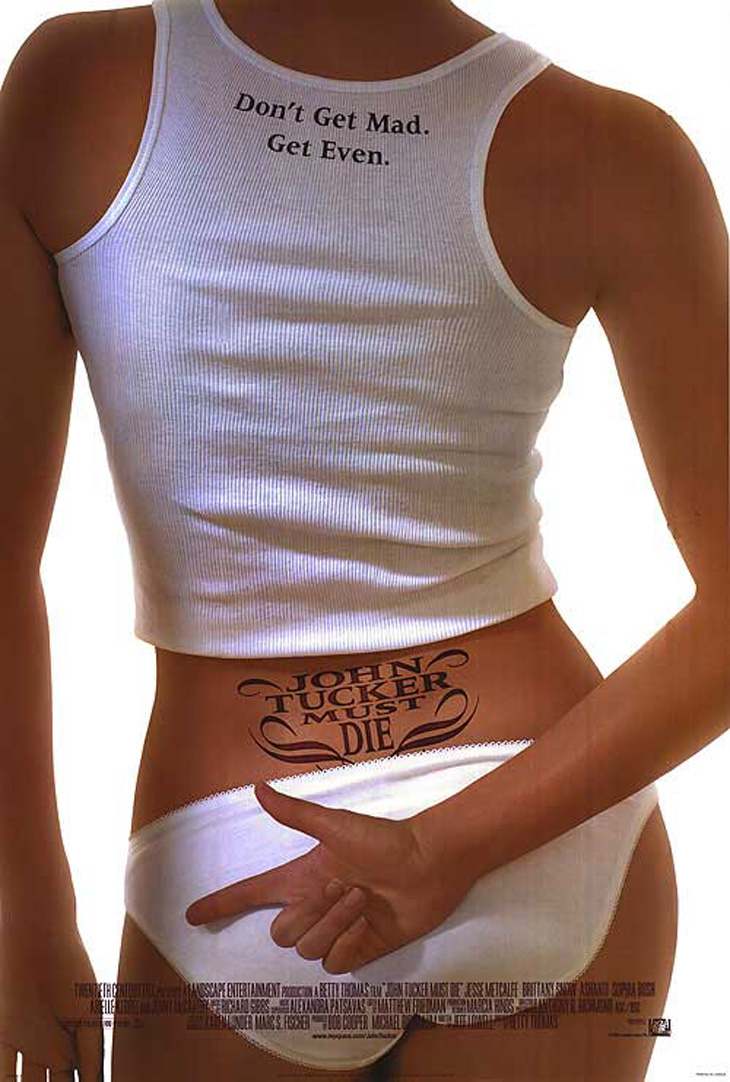 An American high school comedy romance film, directed by Betty Thomas. The film is about three girls who plot to break the heart of manipulative basketball star, John Tucker after they learn he has been secretly dating all three and pledging each is "the one".
10. Under the Skin, 2013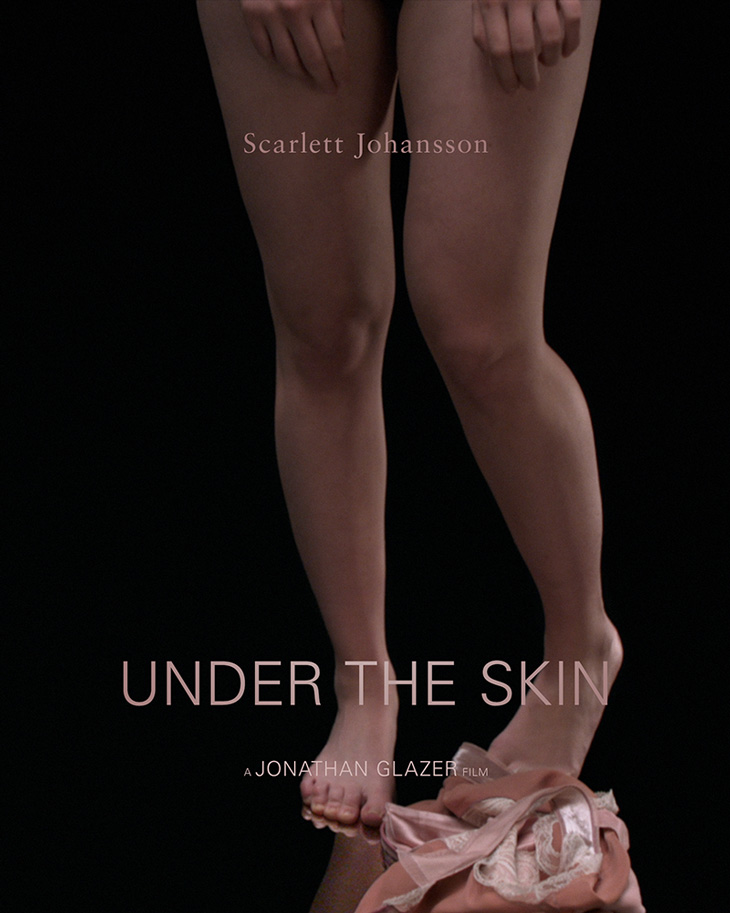 A British-American science fiction-horror art film directed by Jonathan Glazer, and written by Glazer and Walter Campbell as a loose adaptation of Michel Faber's 2000 novel of the same name. The film stars Scarlett Johansson as an otherworldly seductress who preys on men in Scotland.
Hollywood, we want heads
Belsky is encouraging readers to send more examples of headless women her way.
Of course, men can appear headless too but, as Belsky explains, "When men are headless, it's not mindless, it's not ordinary, and usually it's not sexual. His appeal to the opposite gender is not the focus. They are engaged, unique and [a] clear part of the joke".
On Belsky's Tumblr, the sarcasm drips: "It's a truly amazing time to be a headless female body part in Hollywood! Here's to all the people who help make it happen."
Use your brain, will you Hollywood?
More in Catch - Feminist Fatale: an essential lesson in feminism from the Powerpuff Girls