Happy Diwali 2018 Wish your loved ones with these special quotes, SMS, messages, Whatsapp and Facebook status and greetings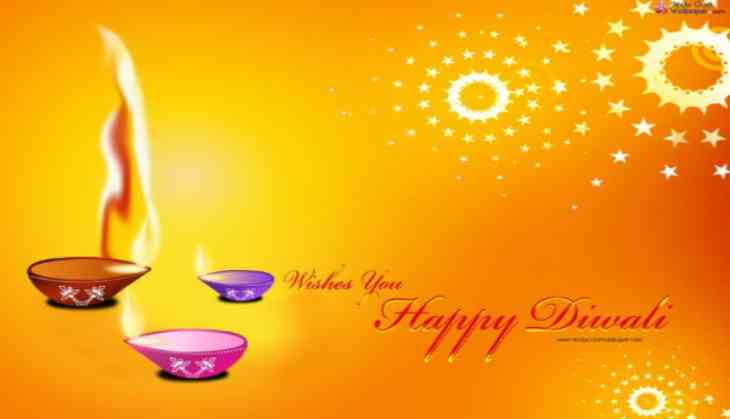 The festival of lights has arrived and everyone is preparing for the Diwali, a festival widely celebrated in India. Not only Hindus but people from different caste and religion come together and celebrates Diwali together.
Diwali is s cheered by many Hindu followers as it is the day when Lord Rama, his wife Sita, and brother Lakshmana returned to Ayodhya after 14 years of exile.
Diwali or Deepavali which is also known as the festival of lights is the most awaited festivals for Hindus. The festival falls in October-November, this year it will be celebrated on November 7.
Diwali is the longest festival celebration of five days for Hindus -beginning with Dhanteras, follows Chhoti Diwali, then Badi Diwali, and later, Govardhan Puja and Bhai Dooj.
Wish your loved ones with these special messages, text, quotes, and find some unique WhatsApp and Facebook Status:
Pal Pal Sunhare phool Khile, Kabhi Na Ho Kaanto Ka Saamna, Jindagi Aapko Khushiyo Se Bhari Mile, Dipawali ke pawan absar par yehi hain humari Shubhkamnayen
Om Bhoor Bhuwah Swaha Tat Savitur Varenyam Bhargo Devasaya Dheemahi Dhiyo Yo Naha Prachodayat Wish you a joyful and prosperous Diwali.
On Diwali, I wanted to send you wishes for a year filled with prosperity, health and lots of fun! Hope you have a happy Diwali
Wishing you and your family a bombastic Diwali!!! Have loads of fun and loads of masti!! Happy Diwali!!
May the festival of lights be the harbinger of joy and prosperity. As the holy occasion of Diwali is here and the atmosphere is filled with the spirit of mirth and love, here's hoping this festival of beauty brings your way, bright sparkles of contentment, that stay with you through the days ahead.
May the warmth and splendor, that are a part of this auspicious occasion, fill your life with happiness and bright cheer, and bring to you joy and prosperity, for the whole year.
On this auspicious occasion, May joy, prosperity, and happiness Illuminate your life and your home. Wishing you a Happy Diwali
I'm maachis and you're pataka, Together we are and it will be double dhamaka!!!
Har Dam Khushiya Ho Sath, Kabhi Daman Na Ho Khali Hum Sab Ke Taraf Se,Wish You Happy Diwali.
Have a prosperous Diwali. Hope this festival of lights, brings you every joy and happiness. May the lamps of joy, illuminate your life and fill your days with the bright sparkles of peace, mirth and goodwill, because you are someone who deserves life's best and so much more. Have a joyous Diwali and New year.
Rejoice on this blessed occasion by spreading joy with your friends and loved ones. Happy Diwali 2018.
May this festival of lights, Brings lots of happiness and joy In your life! Happy Diwali! I am sending this sweet SMS Just to wish you HAPPY DIWALI…!!!
May Lord Ganesha and Goddess Laxmi, Fill your life with never-ending joy and happiness. Happy Diwali!
May the light of gleaming diyas, Brings lots of good luck to you and your family! Happy Diwali!
Happy Diwali 2018 Images: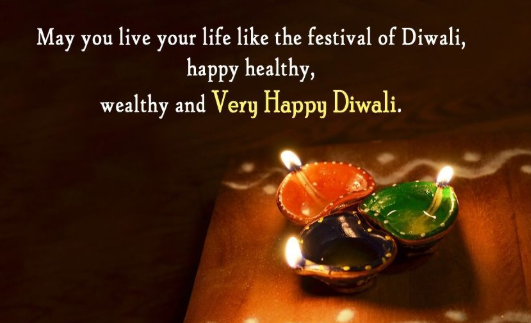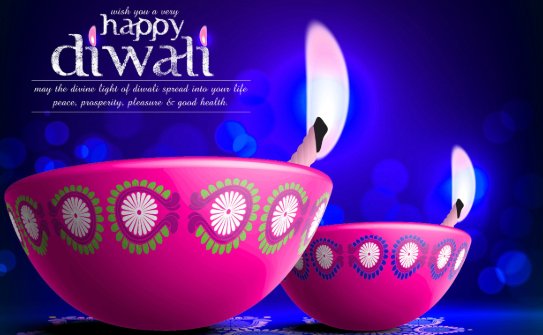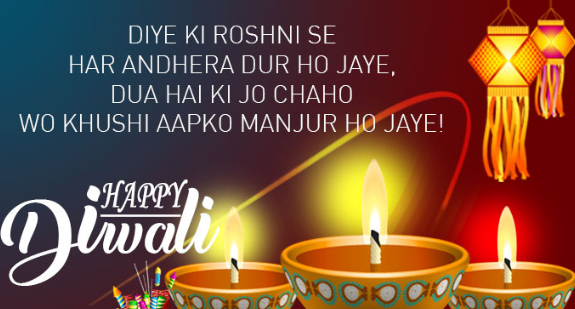 Happy Diwali 2018 Greeting:
"On Diwali, I wanted to send you wishes for a year filled with prosperity, health and lots of fun! Hope you have a happy Diwali!"
"I Pray to God to give U Shanti, Shakti, Sampati, Swarup, Saiyam, Saadgi, Safalta, Samridhi, Sanskar, Swaasth, Sanmaan, Saraswati, aur SNEH. SHUBH DIWALI."
Remember happy memories of Diwali we have celebrated together. Looking forward to many more to come!
May the warmth and happiness of Diwali fill your home and your heart at this holy time!
Another year of hope and happiness starts at this moment. Sending you love and joy this Diwali.
Also read: Rangoli Designs for Diwali 2018: Sanskaar rangoli to free hand rangoli designs to decorate main door this Diwali