Happy Birthday Roald Dahl: insights for adults from a children's writer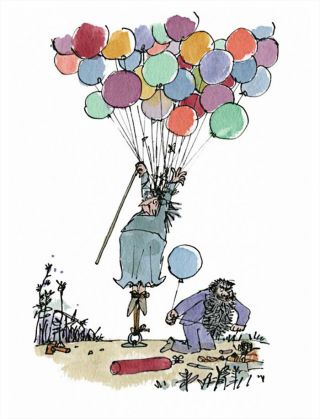 It's Roald Dahl's 99th birth anniversary. In other words, a perfectly scrumdiddlyumptious, swishwifflingly fabulous occasion to celebrate.
For he gave us not only Matilda but also whizpopping, the kinder word for emitting methane from your bottom.
He taught us about death. But his dictionary used terms that were less ominous - lixivate (to be squashed and turned into liquid, both at the same time), crodsquinkled, fluckgungled, gunzleswiped and swogswallowed.
Inarguably, less menacing ways to die.
He taught us that life was not happiness but the pursuit of it. And he did it in three crisp sentences.
"Mr Wonka: "Don't forget what happened to the man who suddenly got everything he wanted."
Charlie Bucket: "What happened?"
Mr Wonka: "He lived happily ever after."
He taught us about beards and grunginess (The Twits), to check a fruit for worms before we eat it (James and the Giant Peach), the importance of reading (Matilda), that the television was the greatest vice of our times (Charlie and the Chocolate Factory), and snuck in a lesson about White Supremacy and slave labour while he was at it (The Oompa Loompas).
And when he explained poverty, it spoke to us:
"There is something about very cold weather that gives one an enormous appetite. Most of us find ourselves beginning to crave rich steaming stews and hot apple pies and all kinds of delicious warming dishes; and because we are all a great deal luckier than we realise, we usually get what we want-or near enough."
That he snuck in all these life lessons, rich as Wonka and dark as his chocolate, without us noticing, is a mark of his genius.
Here's a look at seven of Dahl's greatest, quietly imparted, pieces of wisdom: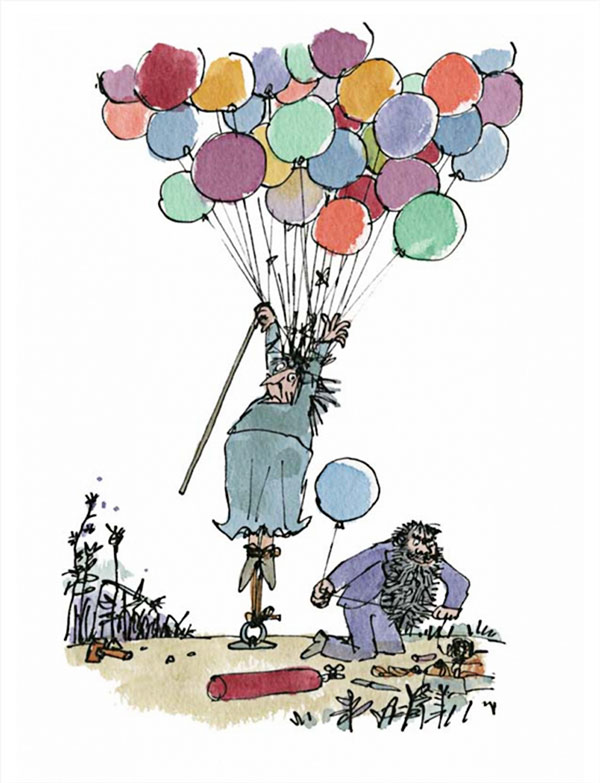 "If a person has ugly thoughts, it begins to show on the face. And when that person has ugly thoughts every day, every week, every year, the face gets uglier and uglier until you can hardly bear to look at it.
A person who has good thoughts cannot ever be ugly. You can have a wonky nose and a crooked mouth and a double chin and stick-out teeth, but if you have good thoughts it will shine out of your face like sunbeams and you will always look lovely."
02
George's Marvellous Medicine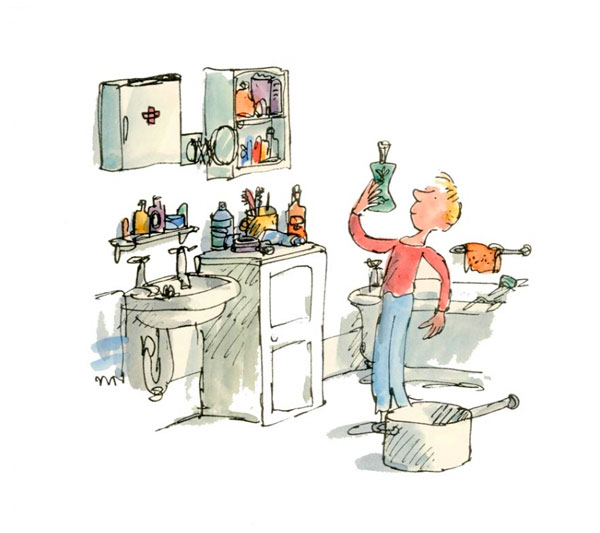 "For a few brief moments he had touched with the very tips of his fingers the edge of a magical world."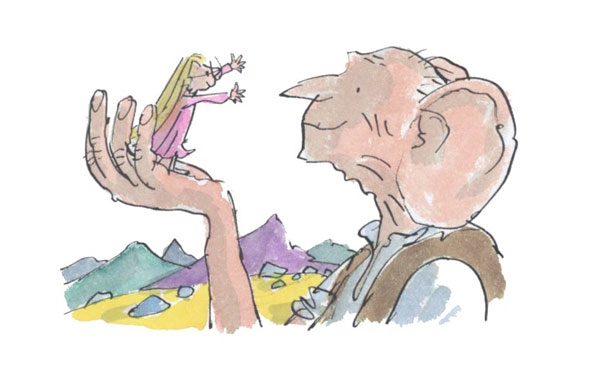 "A whizzpopper!" cried the BFG, beaming at her. "Us giants is making whizzpoppers all the time! Whizzpopping is a sign of happiness. It is music in our ears! You surely is not telling me that a little whizzpopping is forbidden among human beans?"
04
Charlie and the Chocolate Factory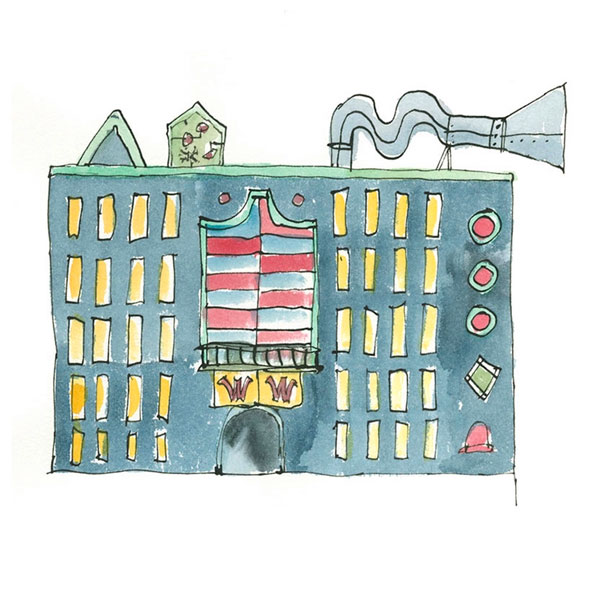 "But there was one other thing that the grown-ups also knew, and it was this: that however small the chance might be of striking lucky, the chance is there. The chance had to be there."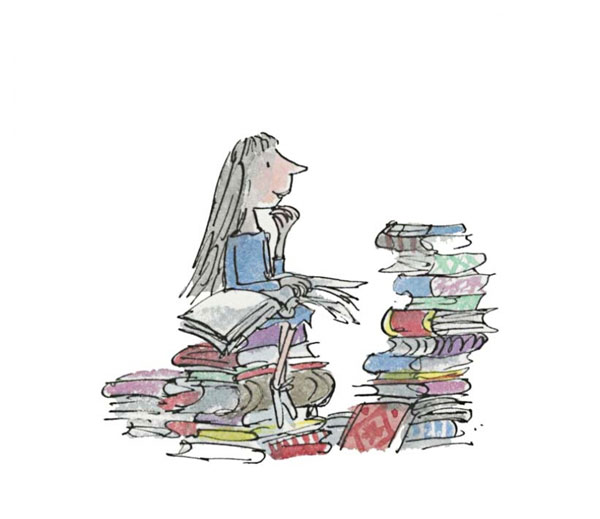 "You seemed so far away," Miss Honey whispered, awestruck.
"Oh, I was. I was flying past the stars on silver wings," Matilda said. "It was wonderful."
06
James and the Giant Peach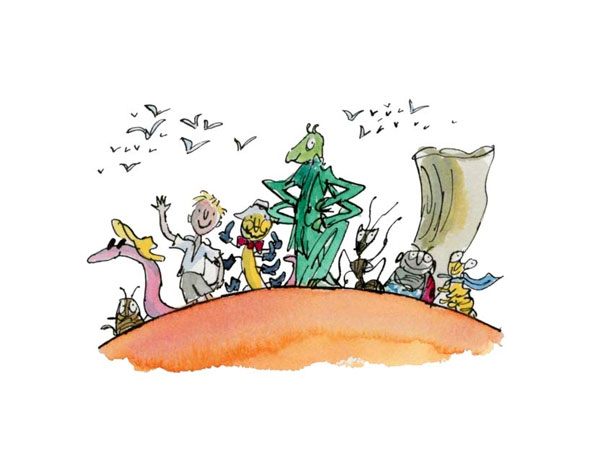 "My dear young fellow,' the Old-Green-Grasshopper said gently, 'there are a whole lot of things in this world of ours you haven't started wondering about yet."
07
The Giraffe the Pelly and Me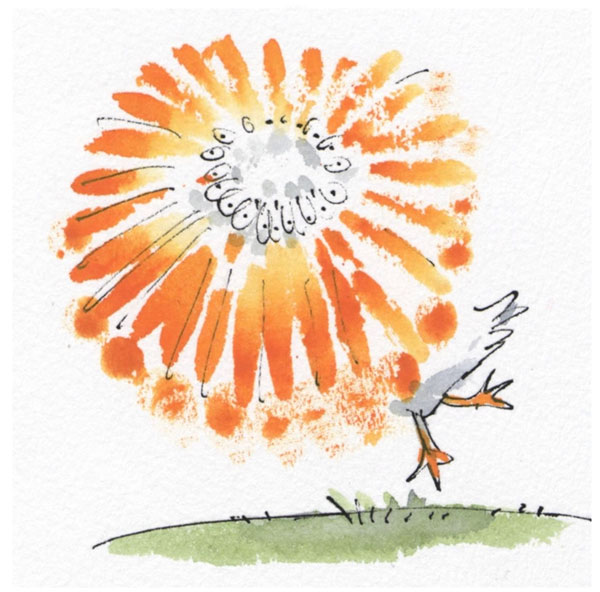 "All you do is to look
At a page in this book
Because that's where we always will be.
No book ever ends
When it's full of your friends
The Giraffe and the Pelly and me."