Game of Thrones Season 6 Episode 7 recap: the march towards war continues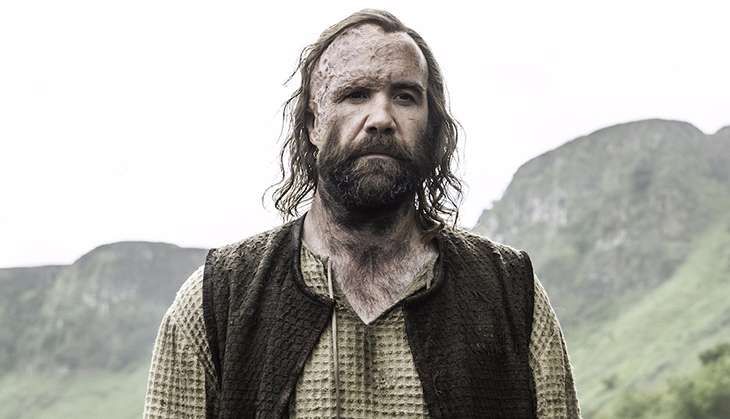 The following is a recap of episode 7 from the sixth season of Game of Thrones, and it contains spoilers. Many spoilers.
We're barreling towards the end of the season and Episode 7 - The Broken Man - was the calm before the storm. Things are truly about to get explosive now that the march toward war has officially begun.
And this particularly sharp episode - about alliances both old and new - also served as a reminder that even if you do come for the big things, you stay for the little things.
Also read - Game of Thrones Season 6 Episode 6 recap: because family comes first
Tough to kill
Yes, Sandor Clegane is back (it's TV 101; unless you actually see that person die, they're probably still alive. I'm still waiting for Syrio Forel to dance back in).
But I honestly don't know whom I was happier to see: Ian McShane as an ex-murderer/wandering septon or the Hound.
Well, except Ian McShane's character didn't last long in Westeros.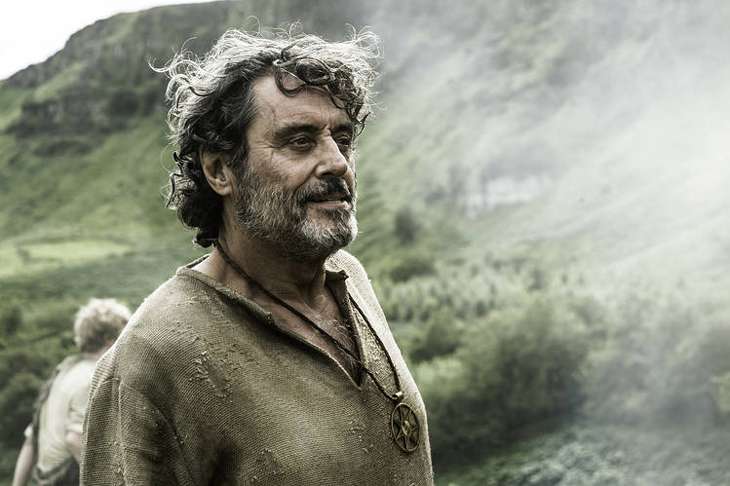 HBO
One exchange between the two also served as a reminder of just how awesome Brienne is:
Ian McShane: "How many men did it take to cut you down?"
The Hound: "Just one."
Ian McShane: "He must have been some kind of monster."
The Hound: "He was a woman."
The setting is all sunshine and green meadows - which in true Game Of Thrones fashion, is allowed to flourish before being brutally shattered and Clegane forced back into the same world he was trying to escape from.
So even though he does looks a little worse for wear, it's great to have the Hound back in action because it may just head to #Cleganebowl just yet.
The many broken men of Westeros
Ostensibly, the title of the episode refers to him, but in all honesty it could apply to any of the characters. It could be Theon, whose spirit Yara attempts to revive at a brothel. It could be Jaime, who finds himself mocked by the returning Blackfish. Or it could be Jon Snow, who finds himself wandering at the head of a disparate army vastly outnumbered by their opponents.
Mistress of deception
There was no way that Queen Margaery would ever turn her back on her family. She's always had the ability to deceive those around her (just thinking of her stroking Jeoffrey's crossbow admirably) and this episode revealed that she's definitely been playing the long game.
She secretly reveals as much to her grandmother, Olenna Tyrell, by slipping her a note right under the watchful eye of the stern and silent Septa Unella.
This comes after a conversation with the High Sparrow, who is even more annoyingly sanctimonious than ever before. During their chat, when Margaery shows off her knowledge of scripture, he reminds her that he knows people who know all the scripture but don't embody any of it.
Also read - Game of Thrones Season 6, Episode 5 recap: a game-changing episode
He also tells her that it's her duty to sleep with Tommen, even if she's not in the mood. "Congress does not require desire on the woman's part, only patience," he says, before threatening her grandmother.
Ugh!
In the final King's Landing scene, we got treated to a great snark-off between Cersei and Olenna. Olenna made a pretty good point about what got the Lannister and Tyrell houses into such a soup: Cersei's stupidity.
'Kingslayer'. 'Blackfish'.
In the Riverlands, two men with reasonably absurd nicknames met to talk terms. Jaime Lannister gave it straight: If Blackfish does not surrender, the Lannister army will lay siege to the castle and all inside will die.
But, if he gives up now, they'll let Blackfish's men live. After all, the war is over. Why continue to fight?
But Blackfish is not impressed: "As long as I'm standing, the war is not over."
Neither is Bronn. He tells Jaime that his money is on the old man. Just 20 seconds after Jaime calls him his right-hand man.
It's fascinating to see Jamie and Brienne are converging in the river lands, consistent with the books.
Does the North remember?
Meanwhile, the forces of the north are trying to establish an army to challenge the Boltons at Winterfell. Jon and Sansa go from house to house seeking help. They find some (62 warriors, each worth 10 men), pledged to them by the super tenacious Lady Lyanna Mormont of Bear Island.
She's the best new badass female thrown into the mix, and she's only 10. And before she pledges her men, she manages to roast Sansa and Jon before Davos takes the reins. He has, after all, always been good with children. (When will he find out the truth about Shireen? I think he's going to end up killing Melissandre when he does).
But Lyanna.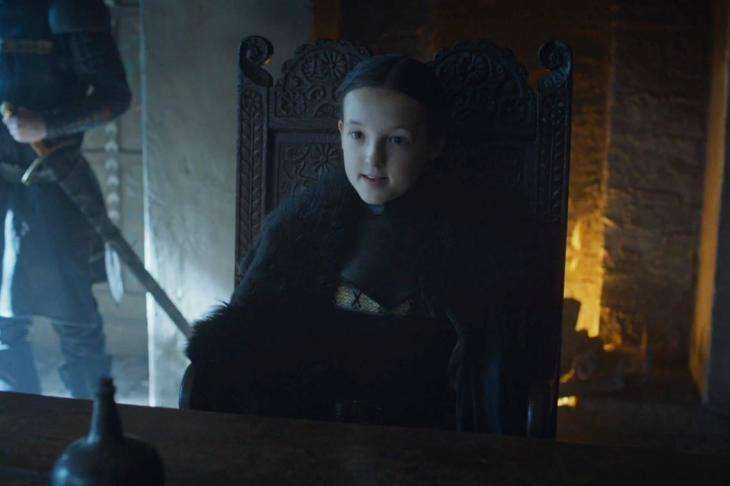 HBO
While I'm all for the Starks taking back Winterfell, I'm thinking there should be a new ruler in the North. She seems far better suited to rule than almost anyone we've seen on the show/books before.
Also read -Game of Thrones Season 6, Episode 3 recap: the return of the Starks
Lord Glover, however, turns his back on the ancient oath his family swore to the Starks. That helps widen the ridge between Sansa and Jon and even though viewers aren't shown whom Sansa addresses her raven-sent letter to, it's safe to presume that necessity is leading her to swallow her pride in writing to Littlefinger for the Eyrie's troops.
Littlefinger does lay his traps well after all.
Liquid courage
Yara's trauma therapy for Theon wasn't really on point. "I know you've had some bad years," she says. A bit of an understatement, no?
But then again there aren't many therapists to be found in Westeros despite all the crazies.
She then makes her point: either get over it or kill yourself.
Which considering some basic facts - that a sadistic serial kin killer is chasing them while they rush to reach the 'dragon princess' before him - makes sense because they really got to get to business quick.
After all, she's a commander without the support of her home country. She doesn't exactly have the luxury to coddle her little brother even though he's just emerged from in the depths of hell; his choices become fight or die.
So Theon drinks the ale on her command and something of a glint appears in his eyes.
Who says alcohol can't solve problems?
What's the plan, Arya?
Arya was my biggest problem with the episode. There's no way that she's that dumb after all of her training to just wander around and take in the sights especially after Jaqen specifically tells her that her life is at risk if she fails.
It seems more than just a little naive of her to just be walking down the street asking random people for passage to Westeros. And yet, that is exactly what she does. But perhaps this was a ploy to fake her death? So that she isn't followed back to Westeros?
If not: come on, girl. Get it together.
Predictions for next week
The Hound kicks some ass and the siege at Riverrun goes horribly wrong.
Oh, and Danyerys will probably make a big speech about how she's going to invade Westeros without doing anything about it.
More in Catch - Valar Morghulis. Even Game of Thrones will die
GoT re-imagined: 16 amazing pieces of fan art to survive the wait
Game of Thrones Season 6, Episode 2 recap: what is dead may never die