Different strokes: these illustrations from Ramayana will blow your mind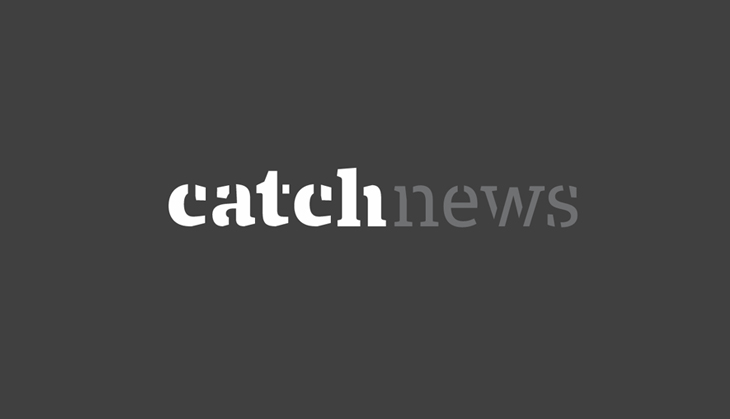 Arshia Sattar was introduced to the Ramayana, like most kids are, when she was a child. She fell in love with that world - the world of flying monkeys, ferocious demons and scheming step-mothers.
That world has been her world ever since.
Sattar has been working with this single text - the Ramayana - first on its translation, then the numerous books on it - for over three decades now.
Sattar's one volume translation of the Ramayana is widely regarded as the definitive translation of Valmiki's Ramayana. It has never been out of print since 1986 and has been reprinted over 30 times.
But Sattar isn't thinking of moving on yet to another text - because "there are a hundred stories in there".
Devdutt Pattanaik's Ramayana: celebrating Sita's power to choose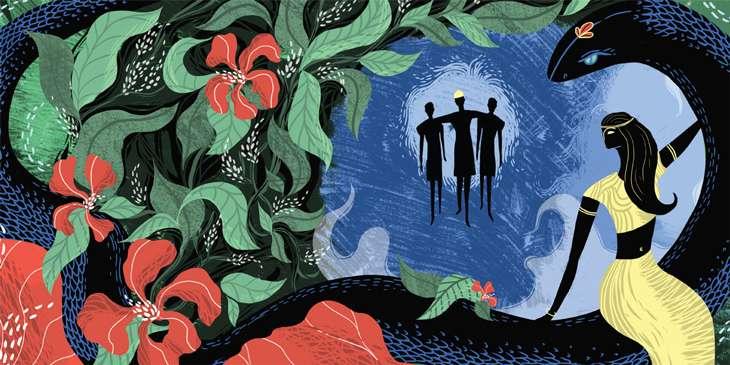 Leaving Lava and Kusha with Rama, Sita departs to become one with the earth (Sonali Zohra)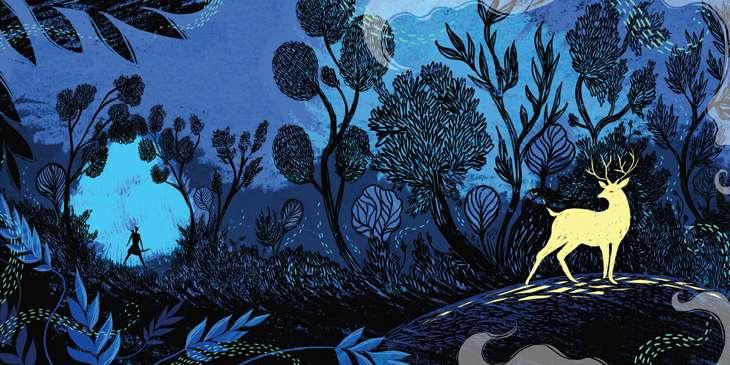 Rama hunts the Golden Deer, a demon in disguise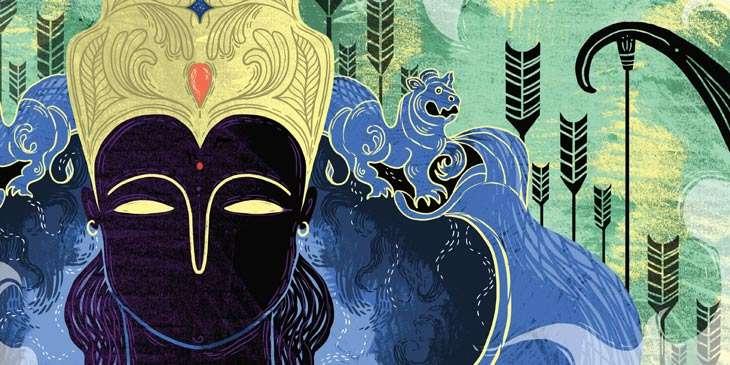 Rama is crowned upon his return to Ayodhya
The Ramayanist
Sattar sees herself not as a Sanskritist but as a Ramayanist, believing that the great Ramayana is Valmiki's.
She has a PhD in classical Indian literature from the University of Chicago (her guide was Wendy Doniger), and three books on the subject - The Ramayana of Valmiki, Tales from the Kathaasaritsagara (both Penguin Classics) and a book for children The Adventures of Hanuman.
Her fourth and newest - Ramayana for Children - published by Juggernaut is now available in bookstores and on the Juggernaut app. This book brings children as close to Valmiki's Ramayana as possible.
Sattar tells Catch why even after spending 38 years it is impossible for her to get bogged down or bored with the text.
"It's really not about me, it's about the story and the text itself. There's always one more thing that catches the eye, that attracts the mind, that pulls at the heart. One can think about the monkeys, about the rakshasas, about the women, about the warriors, about the gods. There's a hundred books in there," says Sattar.
Sattar started working on the Sanskrit Ramayana when she was in graduate school.
"Translating is one great pleasure and Ramayana is another. It's fantastic when they come together. The Ramayana is a wonderful story, it's easy to become attached to it. I started working on Sanskrit Ramayana formally when I was in graduate school and for one reason or another, it's stayed with me ever since.
"Every time I think I'm done with it, it shows me something else and I get interested all over again. I'm still to write about Lakshmana, for example. He's beginning to intrigue me more and more. Maybe because I've just written a short essay on how he dies. His death is very moving in Valmiki's text," she says.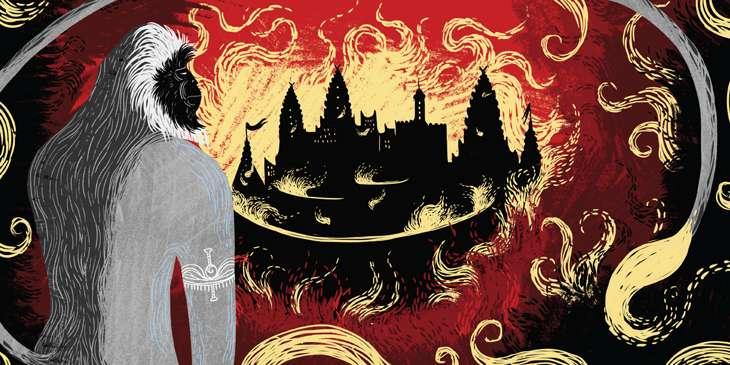 Hanuman sets Lanka on fire with this tail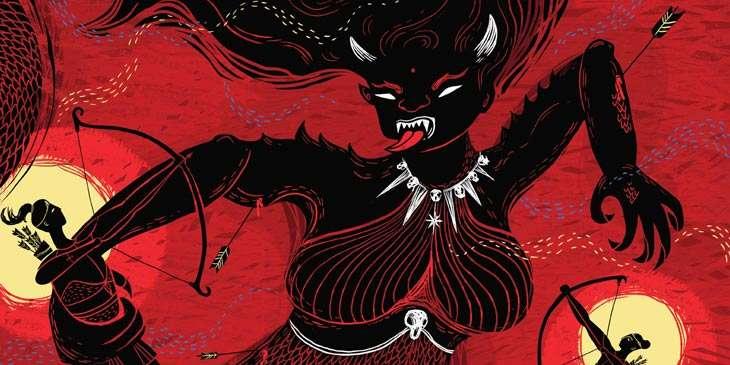 Rama and Lakshmana fight the demoness Tataka
Writing for Children
Translating the Ramayana for adults is one thing, and for children quite another. There are underlying themes which children cannot relate to such as the concepts of dharma and karma.
"It's fun to write for children because you have to limit your vocabulary. And you have to be sure about what you're saying, especially if you're telling a story that they may know already. You make the map in your head and then you follow it.
"The challenge is not to talk down to young readers - they detect falsehood and insincerity in a flash."
In her writings for children she never deviates from the original, yet beautifully bringing out the complexities of the story for the modern Indian child.
The book has been illustrated by Bangalore-based Sonali Zohra. Brilliant illustrations which help break away from tired images, as seen in comic books and on television, and lend a freshness to the story.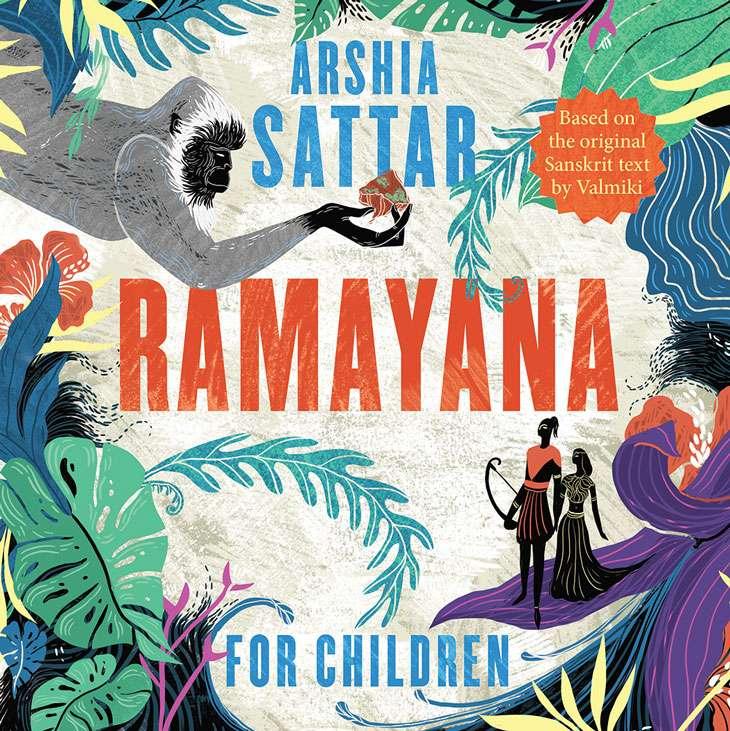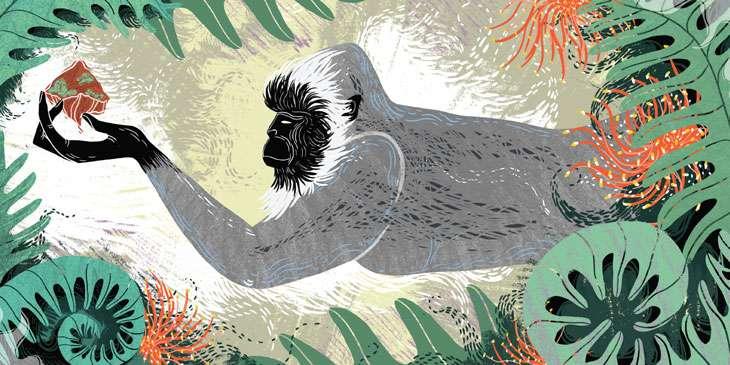 Hanuman carries a mountain with the sanjeevani herb to save Lakshmana's life
No writer's block here
There are supposed to be 300 versions of Ramayana - so how does one know which is the most accurate?
Says Sattar, "The whole point of AK Ramanujan's article 'Three Hundred Ramayanas' is that each Ramayana is beloved, accurate, translatable, comprehensible to some one. We find the one that speaks to us, depending on who we are."
Next up in Sattar's kitty is Uttara Kanda of the Valmiki Ramayana and talks about how this epilogue "modifies both the narrative and the politics of the story."
Later this month, when this epic is out, Sattar would have completed her great translation project.
In the author's note, Sattar writes that Valmiki's Ramayana is the oldest version of Rama's story that we have - written about 2,500 years ago.
Valmiki's story of Rama is her favourite.
"... and there are many reasons for that. It is a story of jealousy and betrayal, of love and honour, of courage and faith, of friendship and loyalty," she writes.
Also because, in the book, we see Rama as a human being.
"...He laughs, he cries, he gets angry, he is sad and even lonely. Sometimes he acts in ways that confuse us and we ask if he was always right in what he did."
That's probably why Sattar dwells in this world and transports us there too ever so often - because that is the world of Rama who is a human being just like us, who was sent on earth to tell us to do the right thing, so that the world becomes a better place for us all.
Varanasi: Modi, Nawaz Sharif, Kejriwal star as Ramayana characters in Shiv Sena's over-zealous posters