Daddy's Home review: for a slapstick comedy, I only laughed thrice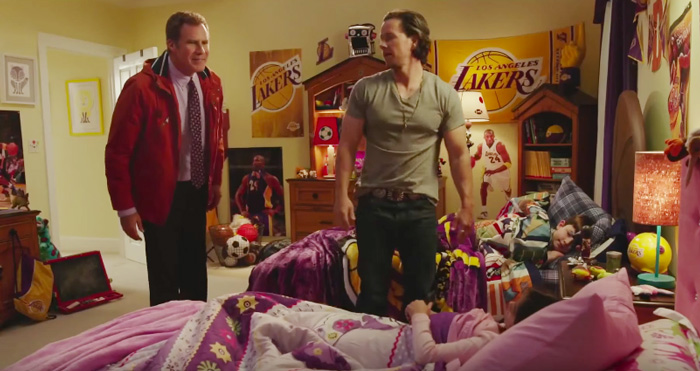 If there's one thing that could stand true for this film, it would be the Mark Wahlberg and Will Ferrell had fun making it.
But does that make it any good? Nope, this is one of them films where you're just checking your watch. Repeatedly.
Directed and co-written by Sean Anders, the guy who got us We're the Millers and Horrible Bosses 2, Daddy's Home has everything you would expect from this type of comedy, unrealistic scenarios, inexplicable outcomes, bah blah.
Unfortunately for a comedy, it wasn't very funny. The jokes kept falling flat. Or making you cringe (it is a Ferrell movie after all).
I counted - I laughed just 3 times during the whole film.
Also read - Our Brand Is Crisis review: A battle of the spin doctors that isn't half bad
Plot: Ferrell plays Brad, a quiet, stable guy, 8 months into his marriage to Sarah (Linda Cardellini). He always wanted to be a dad, and looks forward to nothing more than the relationship he is developing with her two kids.
But then that bond is threatened by a surprise visit from Dusty (Wahlberg), Sarah's ex-husband and the kids' father.
And the dad-fight is on.
Also read - Point Break review: 8% on Rotten Tomatoes. That says it all
Nothing new
To set up the obvious opposites, Dusty is everything Brad is not. Brad works at a smooth-jazz radio station. He's a sappy guy who cries each time the kids say something nice and sweet. Dusty is muscular, freewheeling and hints that he's a mercenary - he does lots of shirtless push-ups. Without breaking a sweat even once.
The tough guy-nice guy dichotomy is a set-up for some stereotypical masculine showdowns
The tough guy-nice guy dichotomy is a set-up for some stereotypical masculine showdowns: handling bullies, comparing physical attributes and building stuff. And an embarassing dance-off.
I'm not sure if there's even a point in talking about cinematography. Oh, there was a GoPro skateboarding scene that's the film's one clever visual touch. That's it.
The verdict
With so many great movies coming out this year, you readers would be better served spending their money on something else (Hateful 8 next week!).
Just wait for it come on to Netflix or something.
RATING: 1.5 out of 5
More in Catch -If you're any kind of Star Wars fan, you're going to see The Force Awakens anyway. For the rest: review here
In the Heart of the Sea review: a not so well-spun seafaring yarn
The Hunger Games: Mockingjay 2 review: a grim and fitting end