Criminal film review: more than just a passable old-school action thriller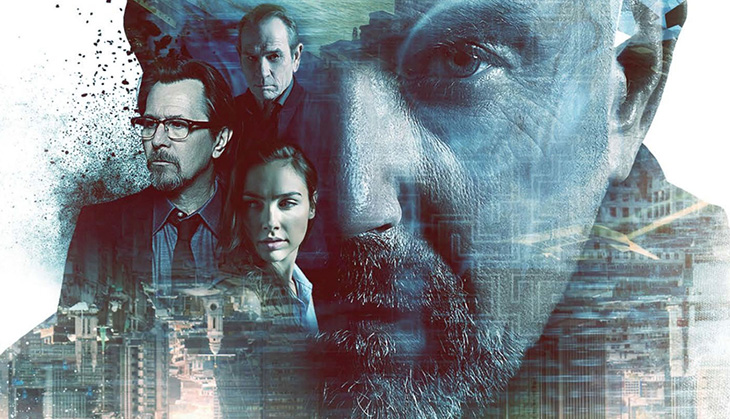 There are some truly terrible reviews out there for Criminal. "A crime against cinema," says one critic. "An incredibly half-baked film," says another.
That's a little harsh. Sure, the science in the movie is super shaky - the elements of a CIA agent's (Ryan Reynolds as Bill Pope) brain are transferred from his dead body to that of Jericho Stewart (Kevin Costner), a life-long criminal and remorseless sociopath who suffers from a brain injury that makes him the ideal candidate to undergo this procedure.
But as the old movie-going phrase goes, you can opt to leave your brain at the door and give it a shot instead of criticising each small detail gone wrong. This one will remind you of The Fugitive, Double Jeopardy, Con Air and a bunch of other '90s action flicks, making it a bit of a nostalgic ride.
'You hurt me, I'll hurt you worse'
Criminal opens in London with Bill Pope on the run from a powerful anarchist (Jordi Mollà). He's got a classified programme that allows the user to gain control over the US Intercontinental Ballistic Missile system made by a hacker codenamed 'The Dutchman', that could potentially topple governments.
Pope then takes his secret to the grave after a short torture scene, much to the chagrin of the CIA chief (Gary Oldman) and the baddies.
To gain access to the information in the dead CIA agent's head, the US military activates a test programme to try and recover the critical information. Enter neurosurgeon (Tommy Lee Jones) who transplants Pope's memories into the consciousness of Jericho. The operation seems like a failure, until Stewart escapes and seeks out Pope's grieving wife (Gal Gadot).
It's good fun to see Costner's Jericho drop countless F-bombs, brutally deal with people as though it's the normal thing to do and pretty much act as psycho and crazy as he can. His Jericho is gruff, all grunts and noises until he finds himself able to fully access not only Bill's memories, but also his skills and feelings.
This, in turn, causes Jericho to grow a conscience that compels him to help others. For the first time in his life. Costner seems to almost relish the chance to play a character who almost delights in being evil, in turn delivering one of his most memorable performances in years.
The main problem with the film are the scenes that don't have either Costner or Gal Gadot (her Wonder Woman is due soon). That's because when it's not focused on him, the plot moves from one highly-implausible plot point to another without taking time to really flesh out the rest of the cast.
Which isn't to say that Gary Oldman isn't as fantastic as ever. But we've seen him as the harried old agent in so many films that there's nothing revelatory in his role. Tommy Lee Jones manages to bring greater depth into his role as Dr Franks too, but when has Tommy ever let us down? It's good to see his grizzly face again on a big screen again.
The supporting cast of Criminal is a curious bunch. It's filled to the brim with recognisable faces - Alice Eve (Star Trek Into Darkness), Scott Adkins (The Expendables 2), Michael Pitt (Boardwalk Empire), and Colin Salmon (Limitless) being among them - yet the majority of the cast are stuck playing stock supporting archetypes.
A bygone era
Criminal was penned by the screenwriting duo Douglas Cook (who died in 2015) and David Weisberg, the pair that also co-wrote films like Double Jeopardy and the Michael Bay-directed The Rock. It feels like a throwback to that bygone era, albeit one featuring a lot of modern tech.
In terms of direction, Alex Vromen manages to convert a sense of momentum throughout. But despite some gorgeous air/drone shots, it's pretty generic when it comes to the camera work.
The verdict
It's good old-fashioned entertainment if you like slipping in the occasional B-movies to wet your movie-watching appetite. But it isn't necessarily a 'must watch it in a theatre' watch either.
RATING: 3 out of 5