Come fall in love with Rekha, Bollywood's eternal other woman
I was never a Rekha fan. But Yasser Usman has made me one with his biography on Rekha. It took him a little over 200 pages to convert me. To make me want to respect her. To make me want to give her a hug and tell her she is a star. A real star.
Rekha has seen a lot of life in her 60-something years. Much more than what a Bollywood script could have packed in for a 14-year-old illegitimate child who was forced into films by her mother to tide over her massive debt. A 14-year-old "Madrasan" who was sent to Bombay to make money - never mind the sexual abuse that would invariably follow.
At 14, Rekha was smooched in her film by her co-star Biswajeet. A lip-to-lip kiss, which was not the norm in the Bollywood of the 1960s, and which her director decided not to discuss with her. And thus began the story of Rekha's great abuse - mental and physical - one man after another.
But Rekha continued to believe in each of these men because she was looking for love, because she believed in true love, because she wanted to be in a formal relationship, because she did not want to be abandoned like her mother. Yet these men came into her life in dozens - exploiting her naivete and then dumping her for their steady girlfriends or their wives.
In this journey, Rekha transformed from a "kaali kalooti", "ugly ducking" with a 33-inch waistline to the ethereal beauty, the eternal diva that she will be immortalised as. She has a man to thank for this transformation. A man she dearly loves/loved. Though the man was clearly smitten by her, he never had the grace - or the guts - to acknowledge their relationship. And now it's too late.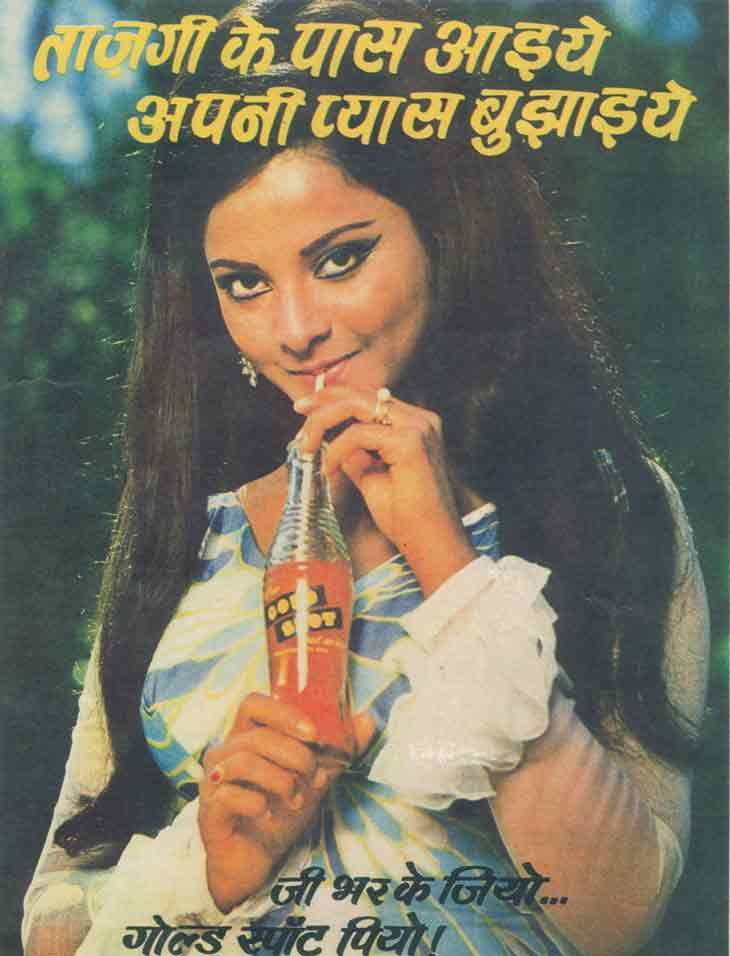 Rekha in a Gold Spot advertisement before any of her films were out. (Shyam Benegal.)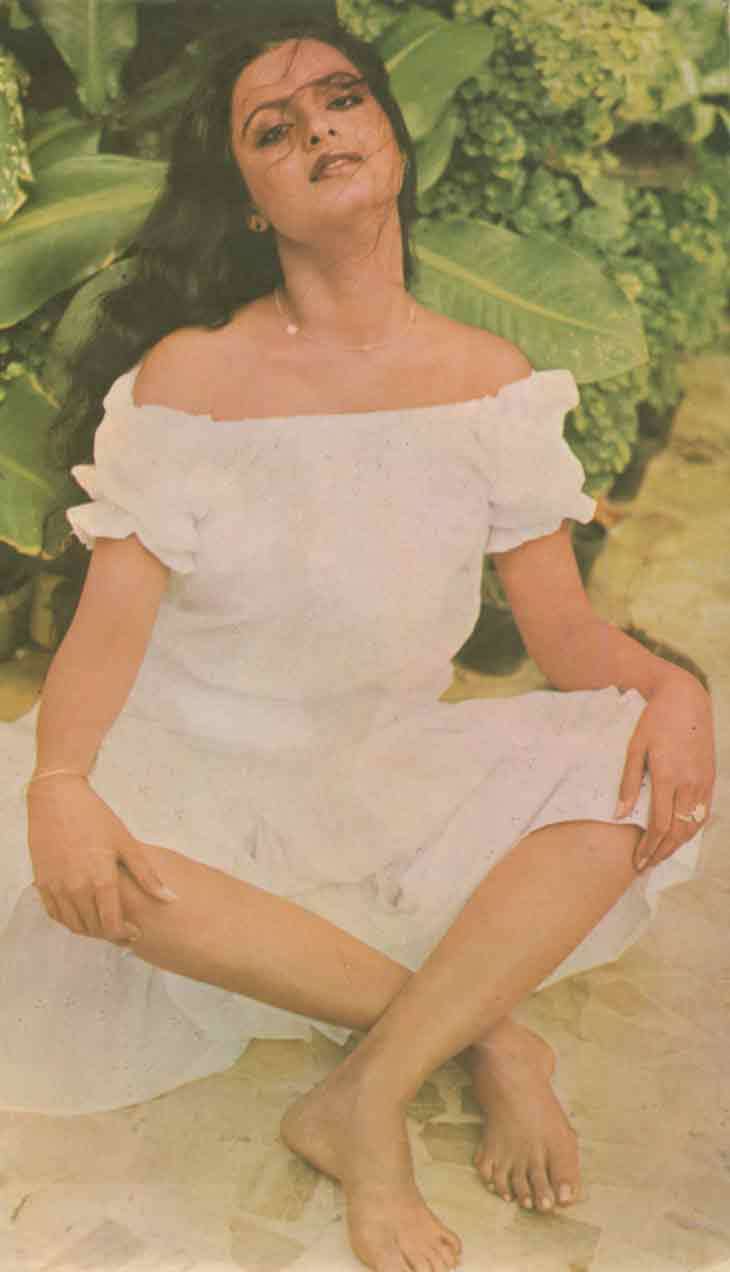 A full-page spread of Rekha in Super magazine in 1980 (Super Magazine)
The Diva
Yasser Usman got bitten by the Bollywood "keeda" (bug) early in life. The loneliness of Rajesh Khanna warmed him up enough to write a book on the superstar shortly after his passing away. The book was a bestseller. While researching Khanna's final years, another book started shaping up in a little corner of his mind. It was about Rekha, the diva, who was leading an equally lonely life a short distance away.
The woman who was once the toast of the media. The woman who kept the gossip mills running with her brash and bold statements. Statements that the starlets of today - nearly four decades later - will refrain from making.
Consider this:
You can't come close, really close, to a man without making love.
It is sheer fluke that I have never got pregnant so far.
She boldly approved of 'free love', a euphemism for premarital sex in those times.
The magazines loved these statements, but these statements came back to haunt Rekha later in life.
Usman had a first-hand experience when he made his rounds contacting film directors and producers he hoped could shed light on Rekha.
"Aap badnaam jo jaaoge," they told Usman. Their remarks were sexist, they ridiculed her, and called her unprintable names. Of course, Usman did not have a problem getting them talking about Khanna's women - because that was a man thing to do. Having affairs. Living life on their terms.
#CinemaTales: When Rekha spoke candidly about her relationship with Amitabh Bachchan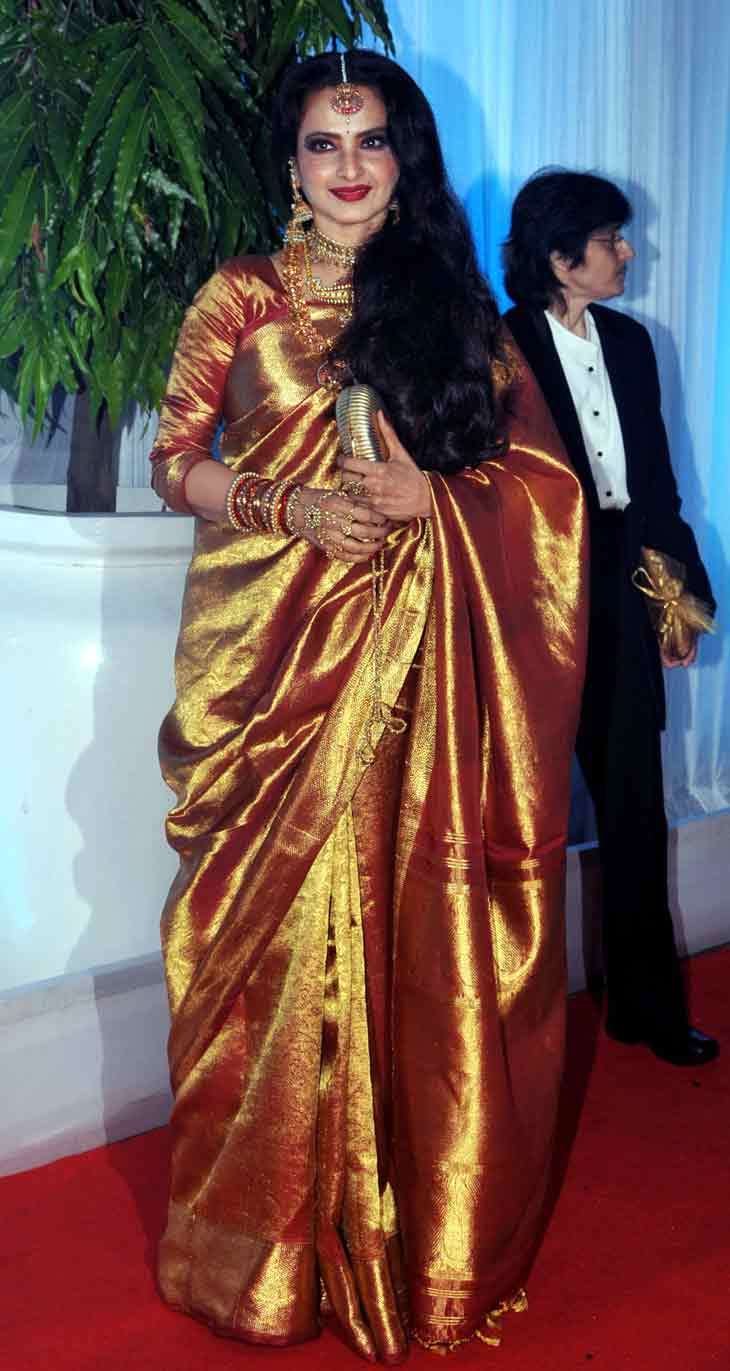 Rekha and Farzana at Esha Deol's wedding reception in Bombay in 2012. (Getty Images)
The Other
The 14-year-old who came to Bombay to pay off her mother's debts now lives a quiet life in the shadow of Farzana Jaffery, her secretary.
Little is known about Farzana, save that she controls everything from Rekha's kitchen to her life.
"Farzana's father was a production assistant and she had dreams of being a director. In fact, she assisted Shekhar Kapoor in the making of Masoom. I think she realised this wasn't her calling and became Rekha's secretary in the late 1980s," says Usman.
Farzana is spotted at all official functions with Rekha - dressed in a formal pant-suit. Usman quotes an interview in which Rekha says that Farzana is an intelligent woman who reads out books to her at night.
Usman himself describes Farzana as a smart woman. Usman has reason to believe that - more so, because he himself had to go through the Farzana channel to meet Rekha.
One morning, I got a phone call from her secretary, Farzana. She politely asked me what I was writing about. I explained my vision for the project: to present Rekha's true story and requested an appointment with her. Farzana graciously heard me out, we had a nice chat and she told me that she'd get back to me. That call never came.
Filmmaker-lyricist Gulzar's good words for Usman also did not cut ice with Farzana. And Usman had to rely on secondary sources to write Rekha: The Untold Story, published by Juggernaut.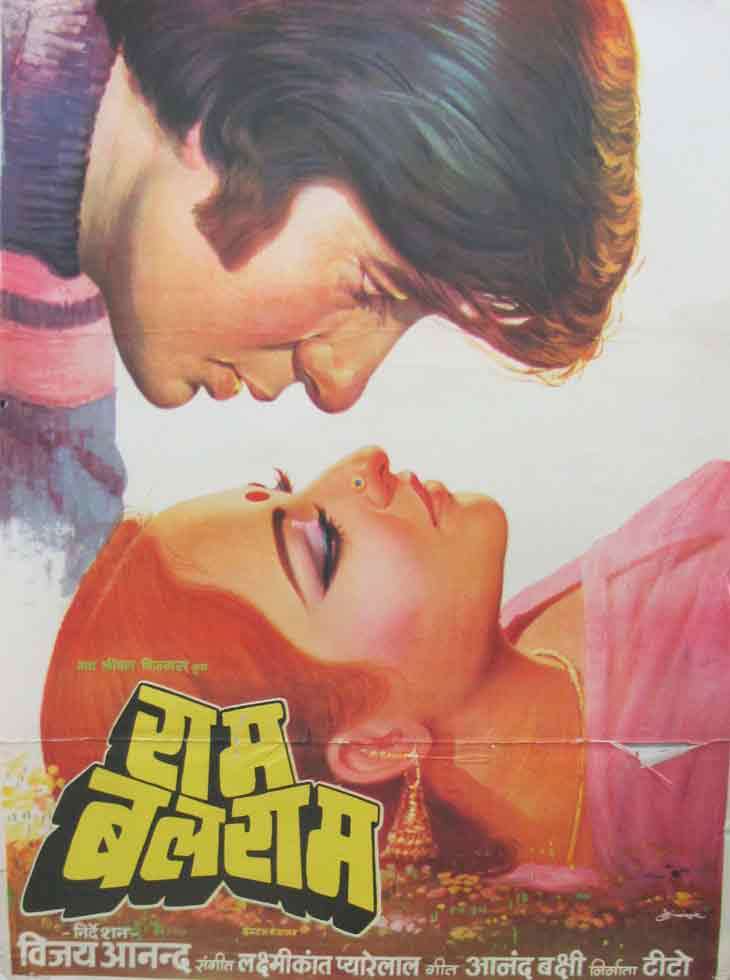 Sumant Batra Chitralaya Museum
The Him
Amitabh Bachchan has denied having a relationship with Rekha. But Rekha kept their story alive in the press for years by referring to him as just that - "him".
Yash Chopra immortalised their story in Silsila.
'I was always on tenterhooks and scared (during the making of Silsila) because it was real life coming into reel life. Jaya is his wife and Rekha is his girlfriend; the same story is going on. Anything could have happened because they are working together.'
Muzaffar Ali who directed Rekha in Umrao Jaan told Usman that Bachchan visited Rekha on his film's sets.
In the book, Usman quotes Ali as saying. She was wronged. Amitabh Bachchan should have married her.
While making the film, Ali got a close look into Rekha's life. He described her as 'a very sensitive woman'. According to him, 'She became a walking corpse. The fault is entirely Amitabh's. He used to come and sit on our sets during the Delhi shooting of Umrao Jaan. That's a fact. Whenever referring to Amitabh, she always spoke using inko, inhone, like women do who consider themselves married. I think she considered herself married.'"
Usman says Ali was direct and unequivocal: She is and she was in love with him. He should have definitely given her an identity. Amitabh should have married her.
Rekha saw a flicker of hope when Dharmendra married Hema Malini.
There were stories in Stardust suggesting that when Rekha heard about Hema and Dharmendra's clandestine wedding, she became hopeful for herself: 'Ab mera bhi rasta niklega' (now, there will be a way out for me too) was what she reportedly told Snehlata Pandey."
While Rekha transformed herself for Amitabh Bachchan he never publicly acknowledged their relationship.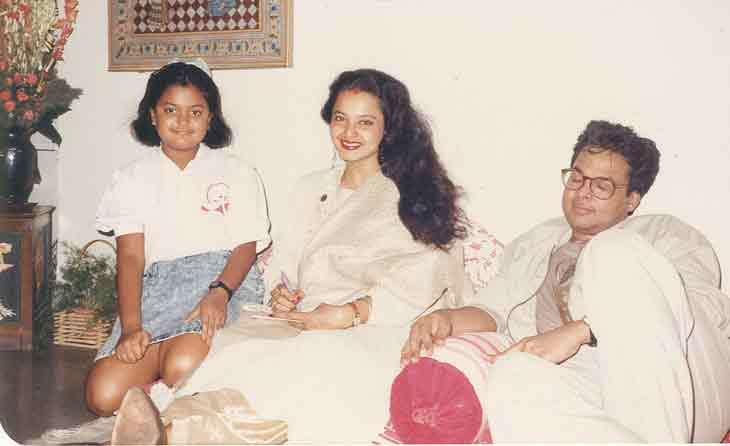 Rekha and Mukesh Aggarwal at their friend Neeraj Kumar's house in Delhi in 1990. (Mala Kumar)
The Suicide
Rekha got married to Mukesh Aggarwal in 1990. A Delhi businessman who loved to flaunt his connections and his wealth. She had expressed her desire for marriage when the man she had really loved disappeared from her life after his near fatal accident on the sets of Coolie.
Socialite Bina Ramani introduced her to Aggarwal. Aggarwal who liked to hobnob with the high and mighty couldn't believe his luck when he met Rekha. He was smitten by her and she at the idea of love - that she had finally found.
The two married almost instantaneously and Aggarwal's sister-in-law remarked, Hamare ghar hoor aayi hai. (An angel has visited our home.)
On their honeymoon, Rekha noticed that Aggarwal would pop pills. He also wanted to be introduced to the high and mighty - such as Rajiv Gandhi - because that would be good for his business.
But Rekha was determined to make the marriage work. She was now Rekha Aggarwal - the one with a legitimate surname.
They had been in London (for their honeymoon) for more than a week. Rekha could see that something was troubling Mukesh. And then, one day, a gloomy Mukesh looked deep into her eyes and said, 'There's an AB in my life too.'
The AB in Aggarwal's life was Akash Bajaj, his psychologist. Aggarwal had been prone to depressions and had attempted to take his life several times. So much so that often his friends would not take his distress calls seriously. Bajaj was divorced with two children and had an intimate relationship with Aggarwal.
That killed Rekha. She started spending more time in Bombay. A couple of months later she applied for divorce. She was in the US when she received a phone call saying Aggarwal had committed suicide.
Overnight Rekha became a "dayan". Her sister-in-law, who had called her a "hoor" just a few months ago, said she was a witch who ate up Aggarwal.
The media was merciless with its headlines: 'How Rekha Drove Mukesh to Attempt Suicide'.
Rekha clammed up. The media darling became just as calculated and politically correct as everyone else in filmdom.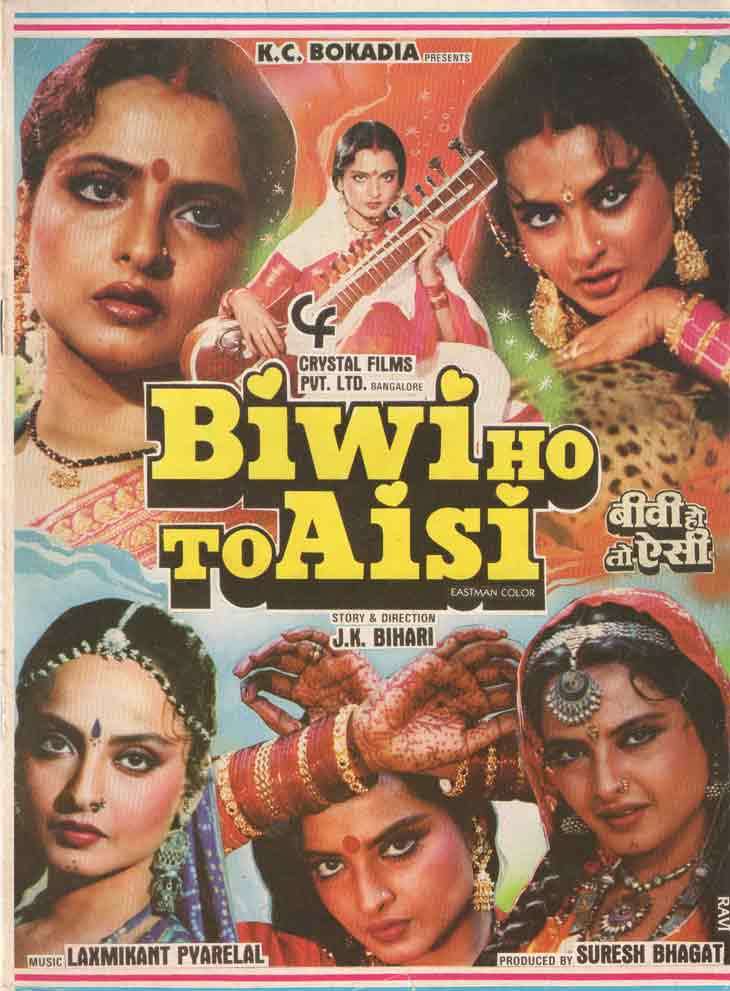 Sumant Batra Chitralaya Museum
The Marriage
Rekha is said to have been in several relationships - from Jeetendra to Dharmendra to Kiran Kumar. The list is long.
Vinod Mehra was one of them. Usman's research tells him the two got married but Mehra's mother disapproved of Rekha. Rekha said in an interview in September 1973:
'To her [Vinod Mehra's mother] I am not just an actress, but I am a badnaam actress with a rotten past and a reputation for being a sex-maniac. For Vinod's sake she tolerated me in the beginning. Now she won't tolerate me at all.'
All hell broke lose when Mehra disregarded his mother's approval and married Rekha.
When he brought her home, his mother Kamla Mehra pushed her away and refused to let her into his house.
She lost her cool and abused and humiliated Rekha, who was standing at the front door. Vinod tried to intervene but Kamla was livid, so angry that at one point she took off her chappal and almost beat up Rekha with it.
In 2004, Rekha denied marrying Vinod Mehra.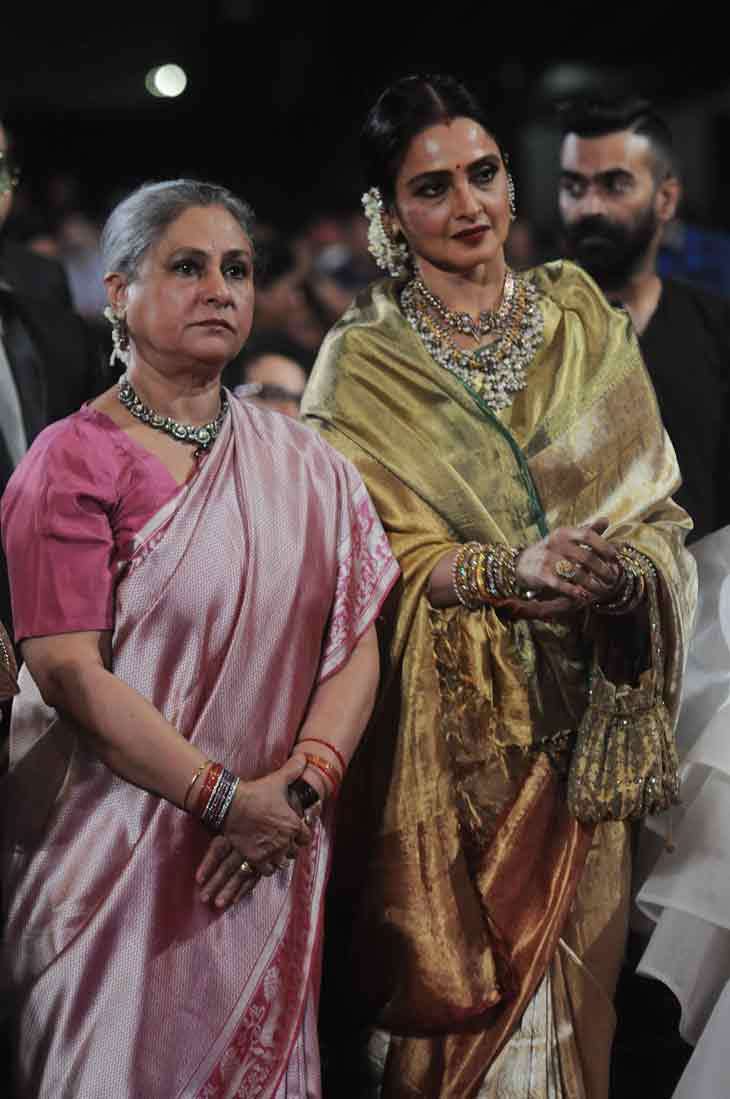 Rekha and Jaya Bachchan applauding Amitabh at the Star Screen Awards in Mumbai in 2016. (Manav Manglani)
The Turnaround
In her early career, when Rekha was romantically involved with anyone, her producers would panic. Rekha in love was dangerous. Her love-life became more important than her career.
When Rekha was involved with Vinod Mehra, not a week passed without producers complaining of her errant behaviour during shoots. She routinely played truant to be with Vinod, which caused huge financial losses to her producers. This trend continued during her relationship with Kiran Kumar.
After 1990, she became cautious denying affairs and link-ups. The hints of the "him" disappeared from her conversations. But the cameras took over - trying to capture her with the "him" in a single frame. Zooming in on Jaya and Rekha in the Rajya Sabha with screaming headlines - "Seat ka silsila."
Usman has dedicated the book to Rekha. But would the book have been any different if Rekha had agreed to be interviewed?
"No," says Usman. "Only the last two chapters would have been different."
We hope Rekha likes this ode to her and emerges from the shadows of the Farzanas and the hims in her life. We love her for what she is. The hims can go to hell.
HT Most Stylish Awards 2016: Amitabh Bachchan, Rekha walk the red carpet together

Sumant Batra Chitralaya Museum