Chaitra Navratri 2020: Know how to perform Maa Durga Puja during coronavirus lockdown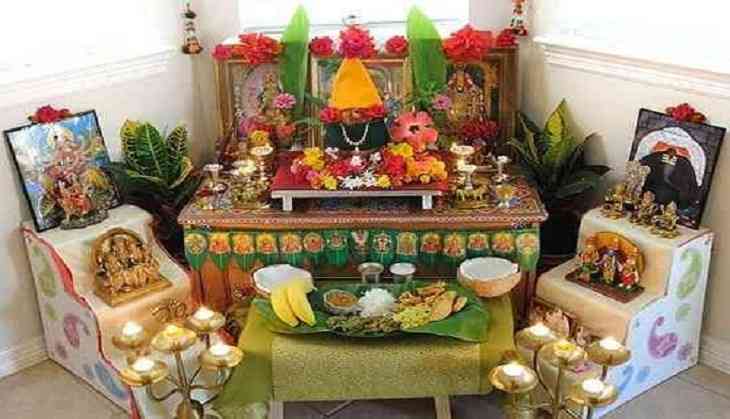 Hindus one of the most auspicious festivals is Chaitra Navaratri which is around the corner. Navratri is celebrated to worship Maa Durga and her different nine avatars. During the nine-day long festival, devotees worship Goddess by observing fast and also by doing chanting hymns.
As per Hindu belief, Navratri falls four times a year but the main Navratri is celebrated across the nation is Chaitra (March/April) and Sharad Navratri (September/October). This year, the festival will begin from March 25 and will conclude on Ram Navami (April 2).
Due to coronavirus lockdown in the country till 31st March across the country, devotees are not allowed to worship the idol of Durga in temples as most of the public places have been closed, including public transport facilities such as buses and train.
So, don't get disheartened because of it as God is everywhere and you need not go outside to pray or seek the blessing of Maa Durga.
Because of lockdown devotees can take the benefit by staying indoor and sing Durga Maa bhajans, prayers, mantras and hawan to bring the positive energy in their home during the festival.
Also, people can inspiration from early ages rishi munis and pundits who used to sit on meditation for hours silently to connect their souls with God. Therefore, this is the right time to confine yourself inside your home and do meditation while worshiping Durga Maa and offer your prayers by sitting in front of her.
Know the correct time to begin Durga Maa Puja:
Before beginning the puja, one has to do Kalash Sthapana and then offer puja items like Akshat, betel nuts, honey, yogurt, cardamom, roli, clothes, dhurva grass, chandan, flowers, coconut to the idol of Durga.
Timing: From 6:19 am to 7:17 pm on March 25.
Also, Chaitra Navratri is marked as the beginning of a Hindu New Year. According to the scriptures, this is the time when the world came into existence.
This year, celebrate Navratri festival with zeal and zest by staying in your home and also follow the law and orders during lockdown because there are many people who are fighting against coronavirus to save others life.