Chai pe charcha: a Barcelona author desperate to save Darjeeling tea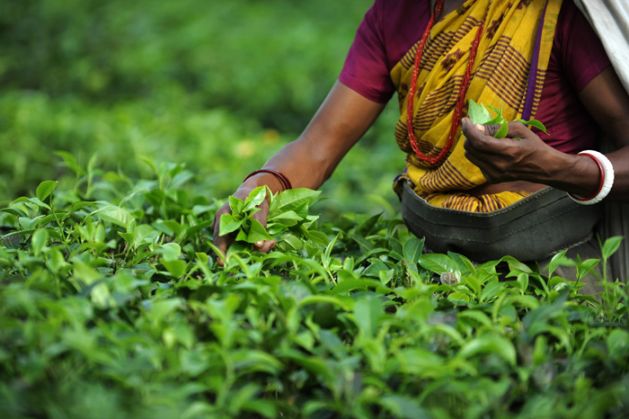 It's called the champagne of teas but to its devotees, that is ridiculous understatement.
For Spanish author Jeff Koehler though, Darjeeling - the hill state and the tea - became an obsession so intertwined, he won't be able to say where one starts and the other leaves off.
After drinking tea around the world - masala chai at railway stations, mint tea in Morocco, local brews in Nairobi and Istanbul and Sudan - he arrived in Darjeeling and drank, for the first time, tea in its pure form. No milk, sugar, lemon, cardamom, cinnamon, black pepper, ginger.
Also read - #WorldChampagneDay: 10 amazing facts about the world's most luxe drink
Clearly, it left an impact: Jeff has just published what reviews suggest will be a definitive work on the subject. Darjeeling: A History of the World's Greatest Tea is travelogue, investigation and tribute all at once.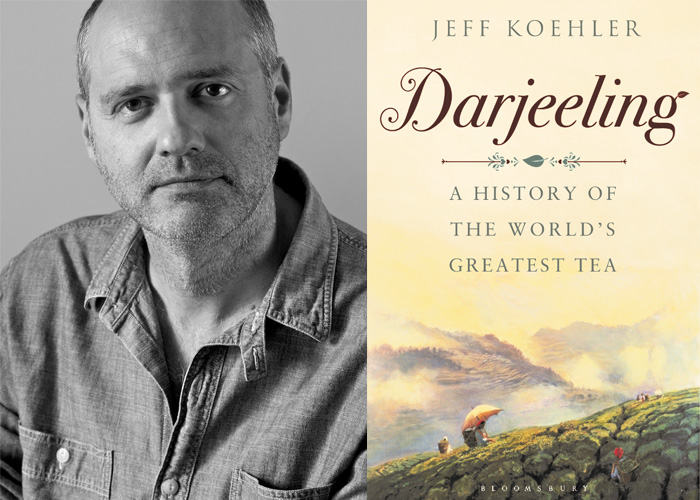 It's researched with rigour, written with passion, loaded with information. Koehler studied scholarly articles, 19th century travel journals, tea planter memoirs, treaties on soil and books on ancient Hindu agriculture - all to understand why his teacup was infused with magic.
To understand that, he needed to understand the religious, sacred and mythical history of Darjeeling's landscape, and its spectacular tea estates.
The rows of green, waist-high shrubs that coat the steep slopes and valleys produce only a fraction of the world's tea - and less than 1% of India's total.
As Koehler unearthed the secrets of the uniqueness of the world's favourite tea, he also learned of the deep and urgent challenges the industry is battling, and why the world's finest tea is in urgent need of rescue.
Edited excerpts from an interview:
Darjeeling accounts for only 1% of tea produced in India. Why is it called the 'champagne of teas'?
Darjeeling is known for its single-estate teas, unblended and unflavoured. It has a characteristic brightness frequently likened to newly-minted coins - there is a wonderful metallic clarity in the cup - with intensely complex flavours: delicate, even flowery, with hints of apricots and peaches, muscat grapes, and toasty nuts.
That sounds poetic. You say that the Darjeeling tea story is romantic. How?
Tea isn't originally from Darjeeling. But, against many odds, it found its perfect home in the Darjeeling hills - the right soil, the steep hills, the fog, plenty of rain. Good altitude: the leaves grow slow, concentrating the flavours.
For me, those hills are heady with romance: the carpeting of waist-high, tabled tea bushes that run along the contours of the hills. The icy Himalayan peaks that ring its north side. The brisk autumn evenings, coal fires, and wooden bungalows -with a pot of Darjeeling under the teacosy.
And there is a romance in Darjeeling's tea itself, the struggling artisans who hand-make it using methods and tools that have changed little in a century against odds so improbably stacked against them that the very survival of their industry is in peril.
Were the tea seeds grown in Darjeeling smuggled from China? Or is it an indigenous variety from northeastern India?
Darjeeling's fame rests upon leaves known as China leaf or China jat (variety) - Camellia sinensis sinensis, originally brought out of China. In Assam, on the other hand, the industry uses an indigenous variety called Camellia sinensis assamica. Assamica leaves are larger, and they brew up a stronger, brisker cup of tea.
You say that growing of tea in Darjeeling was an accident...
Darjeeling did not begin as a place to grow tea. Or even the type of tourist resort that it is today. It was built as a sanitarium for East India Company employees to rest and recuperate. Darjeeling's first superintendent planted some tea in his garden.
Darjeeling tea is the ultimate in artisanal produce - and it's in serious crisis
How does Darjeeling tea compare with other famous brews of the world?
No other black tea has that clarity or shine, those natural fruity flavours. That lovely aftertaste that lingers.
To fully appreciate these qualities, Darjeeling tea needs to be drunk without milk or sugar or even, with its slight astringency, lemon. Just an unadulterated infusion.
Like this, it has poise rather than bounce, patience over velocity. It is soft-spoken rather than brash. And there is a simplicity over the baroque flamboyance of, say, masala chai!
The tea pluckers are poorly paid and absenteeism is high. Is there a plan in place to retain skilled workers?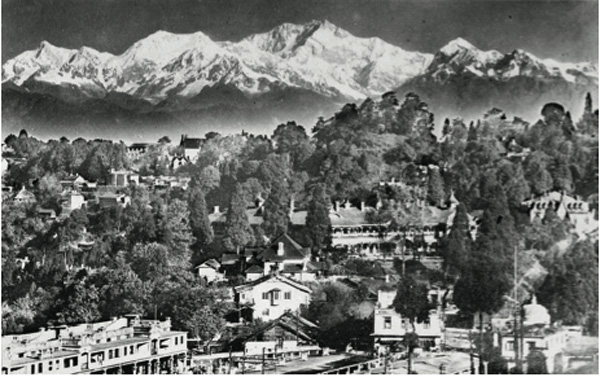 That is the most pressing challenge facing the industry at the moment. "We know where they are going, and why," I heard on many gardens. "But how can we stop them?"
Conventional farming and climate change has caused soil erosion. What does the future hold?
Organic and bio-dynamic farming have helped with the soil -although they have pushed down yields a bit. While Darjeeling's overall production is lower for various reasons, the quality of the tea is better than ever.
But Darjeeling's estates are actually producing very, very fine teas. And in a larger range of styles than ever before.
The book sounds like a true labour of passion. How painstaking was the research?
Painstaking and substantial. It meant reading hundreds of volumes, scholarly articles, 19th century travel journals, tea-planter memoirs, treaties on soil and books on ancient Hindu agriculture, Kolkata newspapers...
More importantly, though, was the considerable time I spent in Darjeeling on numerous tea estates, as well as in Kolkata and Delhi among industry insiders.
Darjeeling's tea industry is struggling as part of the larger changes taking place in India
It was here that the secrets of Darjeeling's uniqueness were ultimately revealed, and I learned exactly why it is so unique, so special, so great. It was also where I learned of the deep and urgent challenges the storied industry is battling.
Is the future of Darjeeling's tea estates uncertain? What are the challenges they're facing?
Darjeeling's tea industry is struggling as part of the larger social, economic, political and environmental changes taking place in India and, to some extent, the world.
People just don't want to pluck tea anymore. And if gardens can't get the leaves off the bushes, then everything else seems a moot point.
Climate change is also a concern, with the monsoons being less predictable than before and often bookended by severe droughts. Temperatures have risen. Gardens have begun irrigating. A sudden hailstorm can damage an entire harvest. And so on.
Tea drinkers are being wooed by coffee chains - chic, contemporary, stylish. Are we looking at a world with fewer tea drinkers?
I don't think so. Coffee chains are rarely about the coffee itself but the experience. As people learn more about tea, I think we will see an uptick in the drinking of quality teas like Darjeeling.
Title: Darjeeling: A History of the World's Greatest Tea; Author: Jeff Koehler; Publisher: Bloomsbury; Price: Rs 699
Also read - On their own: why Kerala women workers' strike isn't just for wages