Carol: an overwhelmingly beautiful film that plays out like a dream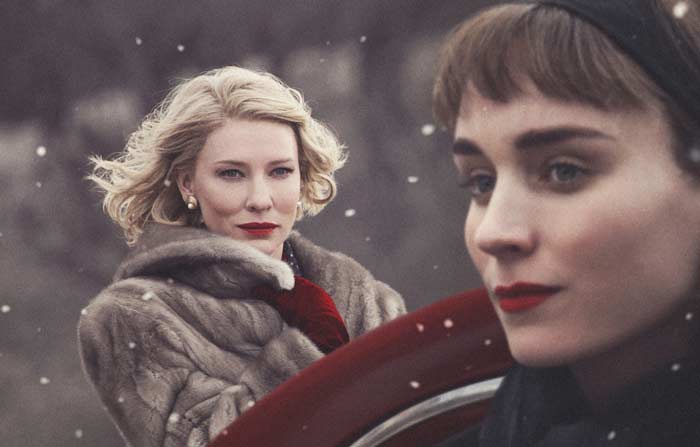 Forbidden kisses. Stolen glances. Unwanton love.
Carol, an adaptation of a 1952 novel by Patricia Highsmith directed by Todd Haynes, sweeps the viewer up into a heady, exquisitely choreographed dream which casts a spell on its viewers.
In the book - The Price of Salt - and the movie, Carol chronicles the romance between Therese Belivet (Rooney Mara), a young New Yorker working in a department store, and Carol Aird (Cate Blanchett), a married society mother. Set in the early 1950s, lesbianism (and homosexuality in general) is regarded as a mental disorder - even a hint of same-sex reaction inspires loathing and disgust.
However, Carol is also in the midst of a divorce and her soon to be ex-husband, Harge (Kyle Chandler), is quick to recognise that Carol's interest in Therese - something he aims to exploit as leverage, while he and Carol settle out custody rights for their young daughter.
Carol nevertheless continues to seek out the company of Therese, as the connection between them grows deeper and becomes more than just lustful in nature.
Also read - The Revenant review: Inarritu's vision of survival is a brutal punch to the gut
But will there ultimately be anything other than heartbreak in the cards for the two lovers?
While the love story presented by Carol was revolutionary back when Highsmith wrote it in the 1950s, its film adaptation is less ground-breaking in the present day by comparison.
It's a slow burn prestige drama with exquisite cinematography by Edward Lachman. Rooney Mara and Cate Blanchett both deliver exquisite performances. Mara is a young person who's only coming into her own as an adult and an older soul whose experience and emotional baggage is both helpful and detrimental.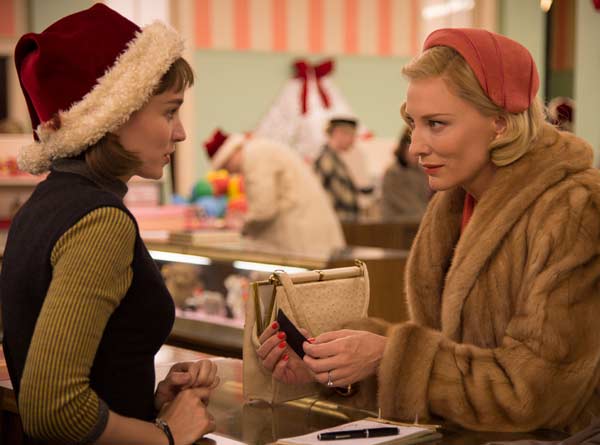 Mara and Blanchett alike manage to express much about their characters through facial expressions and body movement alone (as mentioned before), in turn making it all the more apparent how much more Therese and Carol want to say to one another than they ever do.
However, while the connection between Carol's two protagonists is believable on the whole, there's not that much pure screen chemistry between Mara and Blanchett - meaning, the film succeeds more at making its viewers become invested in the fates of its main characters individually, rather than their possible future together.
There's a bit too much eye play for my taste - too much soap-operatic lingering at the end of scenes - and some dubious plot devices, including a random gun in a suitcase and the sudden reappearance of Abby. But the nuances of these characters' inner lives feel real, as does their courage to be who they want to be in hostile, uncharted territory.
Also read - Gods of Egypt review: a laughable movie that's ridiculously watchable
The verdict
Carol is that rare example of a film that is nearly flawless in design, story and performances. The emotional conflicts are so powerful that it's worth a watch more than once.
RATING: 4 out of 5
More in Catch - Spotlight review: a must see hard-hitting newsroom drama
Pride & Prejudice & Zombies: the zom-com is exactly what it sets out to be
How to Be Single review: funny, enjoyable and messy in an all too real way