Bollywood se YouTube tak: Kriti and other short films with star power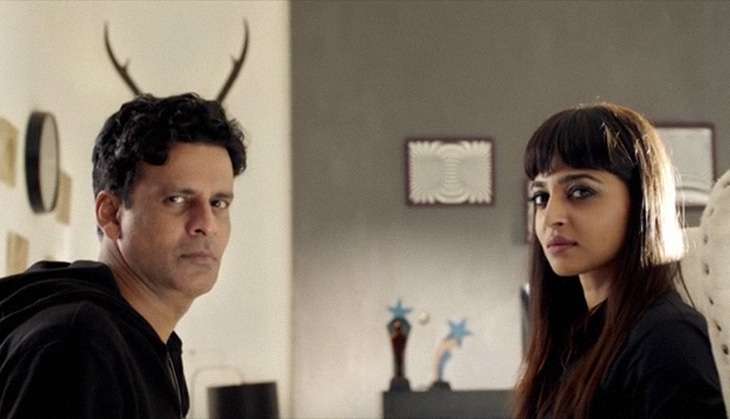 Being a Bollywood star can't be easy. Stars need to worry about shooting dates, pay cheques, fitness routines, the ever-so-nosy paparazzi, the social responsibility of saying the right things on camera, et cetera et cetera. The list is endless. And this is all just their off-screen life. On screen, most stars can ensure a film's success by just being. Or Being Human, for some.
While this may seem like a rather cynical outlook, despite some wonderful films that have come out in the past decade, one can't really say Bollywood has changed. The crowd-pullers are still mindless comedies, mindless action films, mindless drama or, in some cases, just plain mindless.
In such an environment, actors who look for substance tend to do fewer films, but with a lot more quality. But that alone doesn't put bread on the table. Not just because their films don't stay in cinemas quite as long as a Happy New Year. They also don't stay long in public memory.
Also read - Watch: Radhika Apte, Manoj Bajpayee's Kriti proves Shirish Kunder is better at keeping things short
But then how does a method actor like Manoj Bajpayee - last seen in the film Aligarh - or a non-traditional actress like Radhika Apte - the lead in Phobia - get this social media-savvy generation to talk about them? How do they engage in something meaningful without it taking too long to reach audiences?
By doing short films on YouTube.
The duo's latest short, titled Kriti, alongside Neha Sharma, is a 19 minute-long psychological thriller directed by Shirish Kunder. The film uses good ol' scare tactics to startle the viewer while keeping in mind the prime objective - to wrap up the story in less than half an hour. And it does that with an interesting, albeit predictable twist.
The short film uploaded on 22 June by Muvizz.com already has 902,374 views at the time of writing this article. At this point, whether the public likes it or not is inconsequential. Because, you see, they're all talking about it anyway.
In short
Kriti is no anomaly though. Both Bajpayee and Apte have starred in YouTube short films before. Apte's character in Sujoy Ghosh's Ahalya resulted in a spew of articles online. But Ahalya didn't just win Apte acclaim, it also managed to garner over five million views.
Also read - Sujoy Ghosh's Ahalya is much more than meets the eye
Bajpayee's on-scooter romance with Raveena Tandon in the Vinay Jaiswal Independence Day special Thank You was bittersweet but well-received by the audience. The film got 1,705,620 views on YouTube.
It isn't just them either. A whole bunch of Bollywood actors have tried their hand at short films. And it seems to work.
Konkona Sen Sharma and Tillotama Shome acted in this brilliant short about female friendship and class differences. Titled Nayantara's Necklace, this too was a huge hit with 851,376 views.
Also read - Watch Nayantara's Necklace: Another 20 minute gem from the makers of Ahalya
Nimrat Kaur, who has become one of Bollywood's most bankable stars, what with her roles in Airlift and the Homeland series, also gave us this gem of a short film called El'ayichi. The romantic comedy thriller by Devashish Makhija is probably the cutest ghost story to come out of contemporary India.
The Right Note, starring Swara Bhaskar and comedy actor Tiku Talsania, is about two strangers who squabble in a cab over money. Interestingly, it's a Chaplin-esque silent film about squabbling.
However, the trend started with Anurag Kashyap's short That Day After Every Day back in 2013. Starring Radhika Apte and Sandhya Mridul, the film takes up the problem of sexual harassment and women's safety. With a sweet 6,478,721 views, this film was a hit.
Click, click, click
There are two kinds of celebrities in our world today. The traditional ones. And the ones on social media.
So when Bollywood actors feel the need to occupy the social media celeb space, it breaks down a certain structure - one that mandates that good cinema be consumed by those who can afford it. While star-powered Bollywood films like Bajrangi Bhaijaan make their way into every theatre in every gaon, films like Phobia and Aligarh don't.
Also read - Nayantara's Necklace: 6 things that Tillotama Shome said about the film and her bonding with Konkona Sen Sharma
But the internet remedies that. By embracing internet celebdom, these actors are making themselves available to a much wider audience, both within the country and abroad. And they're doing it without having to fight piracy. Besides, they're making themselves more approachable. And that's never a bad thing.
The other aspect to this, of course, is how convenient it is to watch a short film. Shorts were always seen as an offbeat approach to cinema. But, with established actors making a foray into the format, it automatically flows into the mainstream.
What this means is that we can expect more such gripping films on YouTube to watch during that well-deserved break at work. Now if only Shah Rukh Khan were to do a short, eh?