Author takes Chandigarh Lit Fest by storm with his compelling arguments on LGBT issues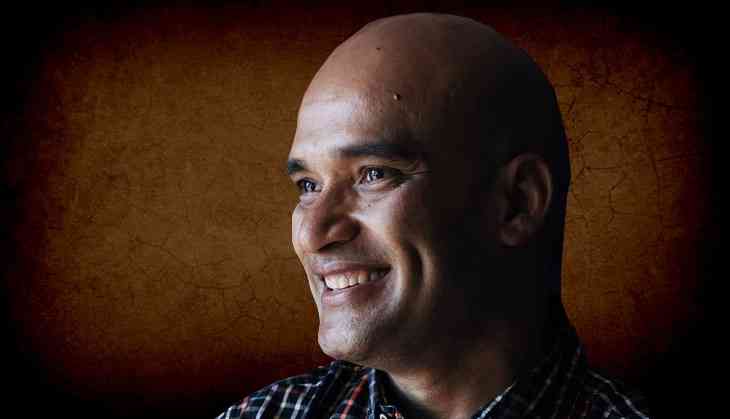 The society would never understand the agony of gays and homosexuals unless they shed their inhibitions and fears to express themselves. Showing the way is the Kannada writer Vasudhendra who recently came out of the closet to reveal his identity through one of his works. But this is not all, he is also running a publication house, called 'Chanda Pustaka', to bring out the issues of the LGBT community.
The author recently held an interactive session on his book Mohanaswamy at the Chandigarh Literature Festival that concluded on Sunday evening. The session was highly informative as the Vasudhendra got candid about the day-to-day torment gays undergo every day in India, most of which goes unreported and under-reported.
He also talked about the threats gays face on the account of Section 377 of the Indian Penal Code (IPC) and the hope that the recent Supreme Court judgement on Right to Privacy offers.
"Can you imagine the level of ignorance that prevails even amongst the educated up-worldly mobile people in the society? I was shocked when a friend of mine, a well-educated serious person, was keen to know where I was attacked by the 'gay virus'. He wanted to know whether it was during my stint in the United Kingdom as an Information Technology (IT) professional that I got it," he said.
This reflects that there are many in the society that who think that homosexuality is a disease and blame the West for it.
He claims that writing has brought a fresh lease of life into him and has given him the courage to face the world.
"There were days when I used to get calls from courier delivery boys addressing me as 'Madam' because of my voice and accent. This spoiled my entire day as I kept brooding. But ever since I got acceptance as a writer I play pranks telling these boys to please come over as the 'Madam' who lives alone awaits them. One just has to look at them when they come face to face with me!" he said.
He talked at length about the burden that he carried as a child because he was different from the other boys.
"I could not play with them. The manner in which I threw the cricket ball was very different. It was only after I wrote Mohanaswamy that I came out of these complexes. The result was that I was able to undertake the 45-day journey to Mansarovar. I am now an avid trekker and also into hiking," he said.
Besides Mohanaswamy, he has written a dozen other books but it was only through this book, and that too at the age of around 40, that he broke the shackles to actually identify his strengths.
"Because I could never play physical games I concentrated on studies, did my MTech degree and worked in the United Kingdom. I earned money and like everyone brought an apartment in Bangalore. Purchasing or renting an apartment is a very difficult task for people having a different sexuality. Having bought it, the biggest issue is that there is no one to share this with. And here comes the issue of loneliness," he elaborated.
Although his candid talk drew peals of laughter from the audience, Vasudhendra was actually highlighting the difficult aspects of the life of the LGBTs. He narrated another incident where a married woman in his society had initially shown interest in him. "I could not tell her of my preferences. She used to send me suggestive messages. I thought she would get to know when Mohanaswamy came out in Kannada and got coverage in the vernacular press but she only understood English."
"It was only when the book came out in English and there were reviews in English publications that she came to know about who I am. But now she started sending me messages that said that there were therapies to help people come out of homosexuality and one can eventually change their sexual preferences through different means. It was only then that I wrote back one day saying that I found her husband 'cute and hot'. And then she stopped after sending me angry emojis," he said.
Talking to Catch later he laid emphasis on the fact that more and more needed to be written about the LGBT issues in regional media.
"In these languages, there are no terms for such sexual preferences. It is very difficult for the people in the rural areas to understand the LGBT issues. Things would become quite easy if such topics are introduced in school textbooks when we talk about sex education," Vasudhendra said.
He also discussed a case from Andhra Pradesh where a man was not interested in 'investing' in the education of his son studying in class nine as the latter had confessed that he was a gay. The father saw no returns on his son becoming an engineer because he would not marry and get any dowry. The son eventually went on to become an engineer because of his own efforts.
He points out that awareness on these issues can actually help many people. He narrated the example of a family where a woman and her 29-year-old son had both read Mohanaswamy in Kannada.
"The woman was perplexed because her son was evading marriage and one fine day had confronted him saying if he was like Mohanaswamy, the protagonist in the book. It was only when the son said no and promised to get married the next year that she was relieved of her anxiety. She had called me up to narrate the incident. This is how writing can help," he said.
Vasudhendra claims that the Section 377 is hardly invoked by the police and even the politicians do not want it to be used against the LGBT people, but it continues to instill fear among them. "A gay man is always afraid to approach the police on any of the issues," he said.
When asked whether he ever felt scared of being hauled up because he confessed his identity and wrote on the issues of the LGBT community, he said – "No, never. And even if they arrest me I would be happy to land among the likes of me."
Edited by Jhinuk Sen