Asha Bhosle took on her famous didi, a parochial music industry. And she came out a winner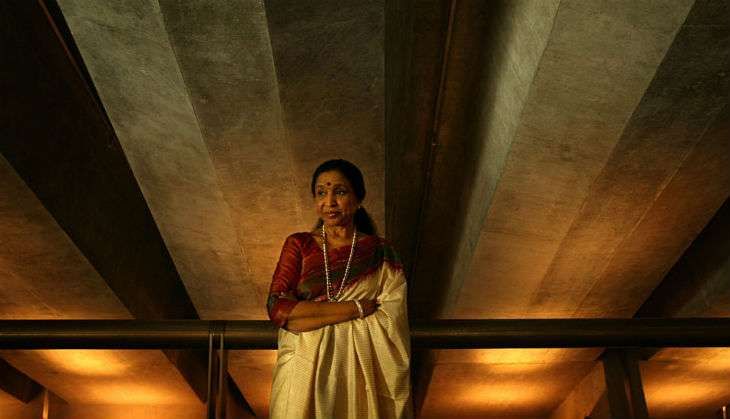 "Asha Bhosle expected nothing while her all-powerful elder sister, Lata Mangeshkar, held sway over the domain of the film song in Hindustani cinema. Yet Asha Bhosle got everything in the end."
That's the story of Asha Bhosle. The singing sensation of Indian cinema with an incredible and extraordinary range of voice, who could sing a Piya tu ab to aa ja to In ankhon ki masti ke to Meraa kuchch saamaan tumhaare paas padaa hai with equal ease and without an iota of embarrassment.
The story of the woman who was the sole breadwinner of her family and had to sing to feed her husband and three kids. The woman who sang almost anything that came her way to keep the show going at home. The woman who was perpetually the second choice of music composers - to either settle scores with her didi or to fill in for her when she was sick. The woman who sang for Rs 30, while her sister charged Rs 500. The woman who sang in an advanced stage of pregnancy - once till a day before she delivered her second child.
This is the story of the woman who was boycotted by her family for her runaway marriage in her early teens to Ganpat Bhosle. The man who controlled her life and finances. The man who did not allow her access to even a telephone. The woman whose family did not raise eyebrows at Lata
Mangeshkar's "linkage with even a prominent cricketing figure", but whose open liaison with music composer OP Nayyar embarrassed them no end.
This is the story of the woman who lived in the shadow of her famous sister with an inferiority complex for the larger part of her life and how she became the monarch of all she purveyed.
The Band of Sisters
It is not everyday that an octogenarian gentleman writes a book. A gentleman who has covered films and cricket with the same panache and passion for several decades. A gentleman who has the reputation of being the last word on film music.
When I hear about Raju Bharatan's newest book, Asha Bhosle: A Musical Biography, published by Hay House India, I call him up. But Mr Bharatan doesn't think it is right for him to speak about the book until it's official release on August 5.
I tell him the interview would translate as good publicity. Mr Bharatan doesn't care. My admiration for Mr Bharatan increases several notches.
For, we are living in a world where books are sold as soaps and most nondescript authors would do anything to draw attention to themselves. Some find the notion ridiculous that nobody knows them. Or cares about their writings. Or them.
Bhosle did not occupy Mr Bharatan's mindspace much after he had finished writing the Lata Mangeshkar biography almost two decades ago.
However, the way she had moulded herself over the decades to keep pace with the times - didn't escape the attention of the music historian in him. The sister, who after being "the second choice", for her entire career, eventually held forth on the world of music.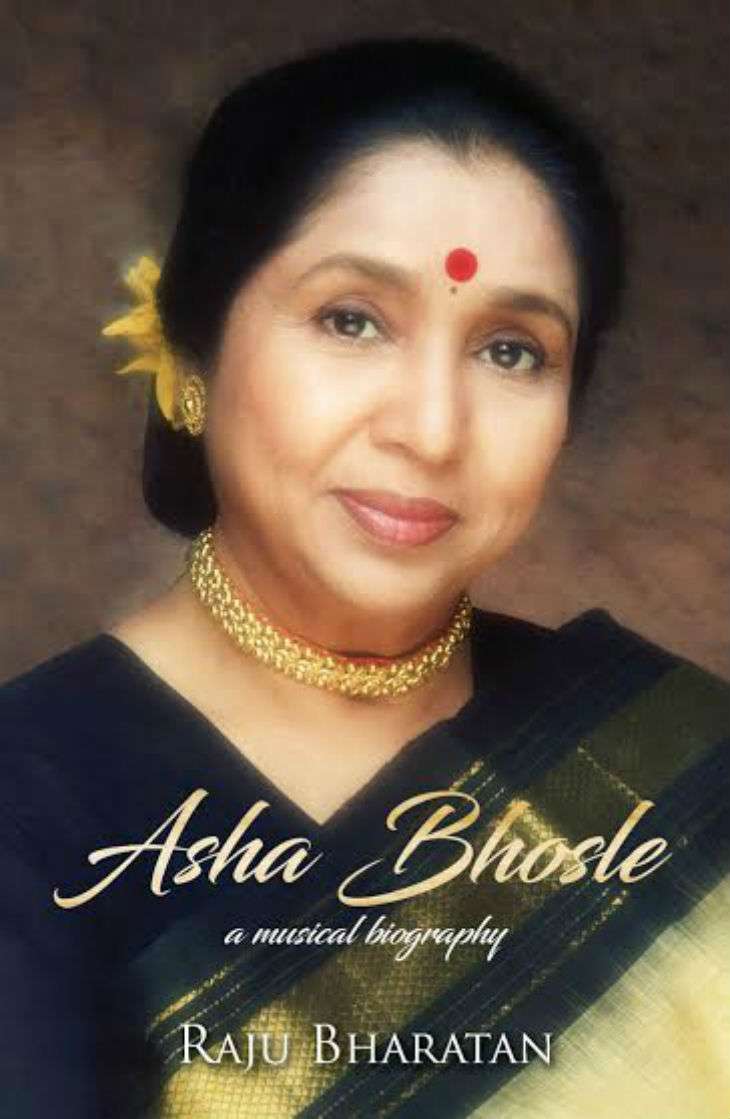 People in her life
Mr Bharatan knows his facts by heart. At one point in the book, Lata Mangeshkar looks at Mr Bharatan for an answer to a question posed by Khushwant Singh about her career - that's the sort of command he has on India's music industry.
No surprise then that this book is inundated with who-sang-what-song-for-which-music-composer-for-which-film-in-which-year. This gets a little overbearing at times, but the accompanying anecdotes make it a fast-paced page-turner.
Anecdotes such as Chain se hum ko kabhi aap ne jeene na diyaa was the last song that Bhosle sang for OP Nayyar. This song was their parting gift to each other. It was a song which captured her pain. A song that got her an award even though it was not picturised in Pran Jaye Par Vachan Na Jaye.
Bhosle was the "prima donna in the music room of O. P. Nayyar for a full 15 years - from mid-1957 to mid-1972". And then she broke off.
"Their relationship had lost its spark for a year and more. Asha had been thinking about it even before something as drastic as this happened. But to break away from the oppressively possessive clutches of OP Nayyar was no easy matter," Mr Bharatan writes.
He describes her tumultuous association with RD Burman as the best phase of her life. With him she was "living for herself - for the first time ever".
"Such a getaway (Piyaa tuu ab toh aa jaa) from the Lata idiom of singing gave Asha the gut feel that she was her own performing person at last. And that under the radically innovative baton of a composer whose thinking was in sync with her rebellious musical demeanour."
Bhosle herself tells Mr Bharatan, "Once I discovered the real man, I became less fretful. You can never find a gentler or more caring husband, once you leave him in peace with his music. Pancham just can't play the prototype of a society allotted role..."
The Number Game
The Guinness Book of World Records credited Lata Mangeshkar with having sung 25,000 songs till the end of 1974. A lie Mr Bharatan exposed in his biography of Lata Mangeshkar.
"Around 25,000 songs assigned to Lata when (at 3995 songs) she was still 5 short of the 4000 songs' notch in Hindustani cinema by end-1974. It now further comes out, going by Suman Chaurasia's Lata Samagra (1942-2014), that Lata Mangeshkar's career total (including all categories in all languages) is but 6541 songs."
Bhosle stays eons ahead with 7595 Hindustani cinema songs a full 20 years before Lata's career total of 6541 songs, according to Mr Bharatan's calculations.
Lata Mangeshkar - whom Bhosle called didi - raised her fee to Rs 500 (from her previous Rs 100 a song) by 1953 in an effort to catch up with ghazal king Talat Mahmood's special rate.
"It is this battle that Asha had to fight all her singing life. She perceived that it was a battle that she could win only in terms of song quantity, not song quality. Lata, as the big cat, whipped off the cream. The leftover, it would have been a deterrent to any singer. Not so to Asha. She just went to the recording studio and put over the song as a job of work. As a job of work still professionally done. She gave nothing less than her hundred per cent to one and all. Most composers still considered her second best - without putting it in so many words."
The Second Marriage
Bhosle married RD Burman and both their careers peaked - belting out hit after hit.
"R. D. Burman's magum opus for Asha? I mean Meraa kuchch saamaan tumhaare paas padaa hai from Gulzar's Ijaazat (September 1987). Asha has scaled the vocal alpines here for Pancham..."
However, this did not last long. Pancham, as RD Burman was called, was inundated with work. Scoring for 18 films in 1985 plus doing their background music was not easy.
"The monumental task clearly saw Pancham turning into a 'burnout' much ahead of his time. RD's tuning credibility audibly suffered as a result."
There were 23 flops in a row. No other music director had encountered this magnitude of failure. On the other hand, Bhosle's career graph was soaring. There was trouble brewing at home. His heart could not take the strain.
"Thus R. D. Burman had done everything - and yet nothing. This razzle-dazzle industry is all about success, tinpot success. It has no time, any longer, for the thinker composer. It is an industry that dismisses even 1942 - A Love Story - for all the waves made by its music -
as a loser at the cash window within 15 weeks of Pancham having passed: on 4 January 1994. It is an industry that callously transfers its allegiance, overnight, from R.D. Burman to A.R. Rahman. After A.R. Rahman who? Your guess is as good as mine."
Bhonsle's mentors - SD Burman, Ravi Shankar Sharma, OP Nayyar or RD Burman are all gone. She is now her own mentor. Mr Bharatan hopes someday she will take another leap and return to her fans as composer. Her fans will obviously not be surprised if she seizes this moment too and strikes the highest note of her career.