Artist Alka Mathur uses tea bags as an art medium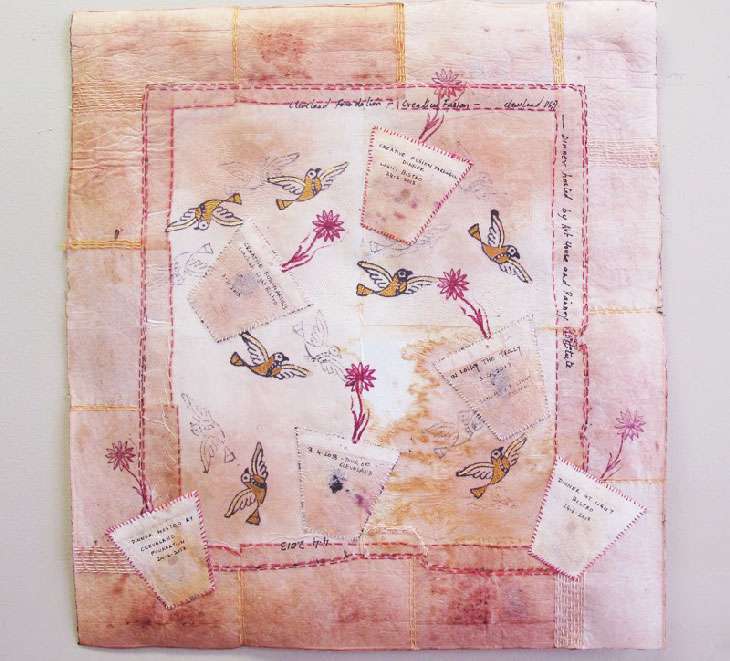 For most of us, our association with a tea bag is limited to 30 seconds of dipping it into our cups. For artist Alka Mathur, her association has spanned over a decade. She's used the humble tea bag as an alternative medium - like a diary or journal, to express an array of sentiments. The banal and the exciting, the intimacy of family conversations, the glimpse of the outdoors as she travels with friends - micro nuggets of memories printed out on tea bags.
There's ample use of natural dyes and kantha stitching in Mathur's work, which can be seen at her latest ongoing exhibition at Bikaner House, Delhi. Titled 'Tea Time Under The Blue Sky',what really stands out is Mathur's work with the tea bags, and how she's transformed an everyday object into a canvas where the everyday is preserved beautifully.
In this interview with Catch, Mathur talks about what got her onto tea bags, how she's built on her unique art form and her deep seated connection with nature.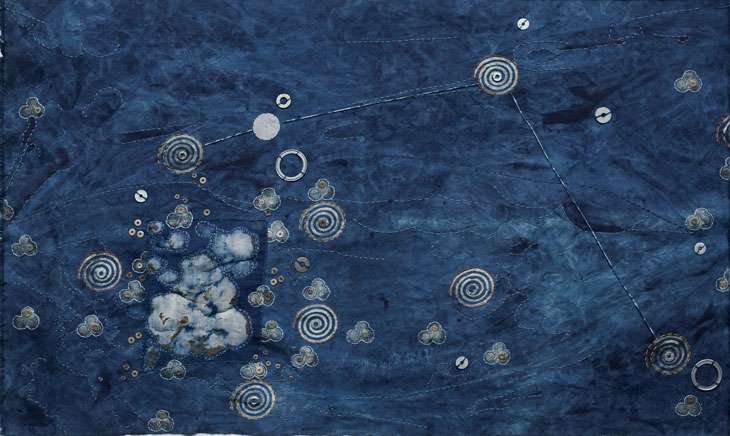 Asad Ali: How long have you been working with natural colours & dyes, and since when did you take to tea bags?Alka Mathur: It's been an ongoing process for several years now. I've been working with this medium for close to 15 years now. You'll find work from 2008-2009 which is when I really started experimenting with the dye. And, specifically speaking, I started collecting tea bags since 2006.
I started collecting them only as a texture or a natural colour. Slowly it started revealing itself as something more important... when the bags open up, they look like pages of a diary. But the idea occurred much later to me that I could actually write on them. I've been writing on them since 2006 in fact, though not as seriously. Now it's become like an obsession for me to write on them like you would in a journal. It's become a part of me, I can't separate myself from it anymore.
AA: What informed your decision to use tea bags?
AM: I was always a tea lover. In 2006, I was in a residency in Santa Fe when I started looking out for a natural colour which I could use everyday, and that I could stain my paper with. I tried a lot of vegetable colours before realising I was drinking tea everyday and that was a natural colour too. So I started dipping paper into tea, throwing the tea bag onto handmade paper to stain it. Then, I also saw one artist couple in Santa Fe who had opened up tea bags. That's when it really struck me.