Alvin and the Chipmunks: The Road Chip review - good, harmless fun for the whole family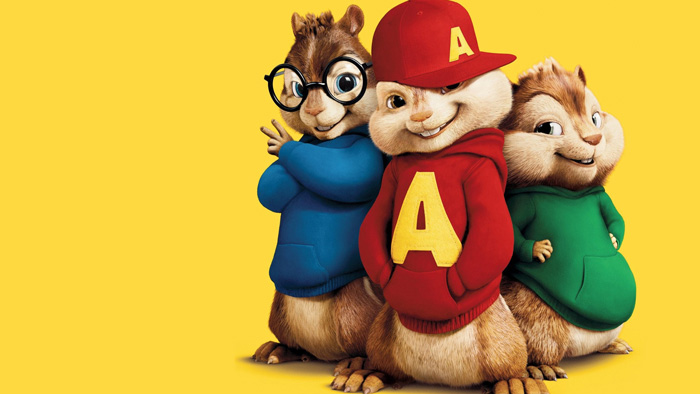 The Road Chip, the fourth edition in the Alvin and the Chipmunks feature-film franchise, should have taken a few more risks. Instead, it made the annoying mistake of playing everything safe.
The story centres around our furry heroes - Alvin, Simon and Theodore. The three cute chipmunks, soon into the movie, discover that their beloved surrogate manager and dad Dave (Jason Lee) is in love with Samantha (Kimberly Williams-Paisley). But the worst part of this is that her teenage (very human) son Miles (Josh Green), is more than just a little bit of a dick.
Also read -The 33 review: a watered-down drama with heart
It soon becomes clear that Dave is planning to propose to Samantha while holidaying in Miami, they decide to put a stop to this madness.
So it's essentially a journey movie - on the way there's a bunch of obstacles, like the vengeful air marshal Agent Suggs (Arrested Development's Tony Hale) who gets hot on their trail after they inadvertently free some animals from the cargo hold of a plane.
Director Walt Becker (Old Dogs, Buying the Cow, Wild Hogs - quite the animal-themed filmography, isn't it), to his credit, does allow a few veteran comedic performers to join in one the fun - like Uzo Aduba and Jennifer Coolidge.
So tonnes of complications and mayhem, but it's just too tame - very been there, seen that.
Also read - The Hateful Eight review: classic Tarantino, but where's the new ground?
The verdict
It's all mostly harmless as far as these things go - lazy, sure, but harmless.
RATING: 3 out of 5
More in Catch -Why does 'awards season' always disappoint? A TV junkie's rant
Daddy's Home review: for a slapstick comedy, I only laughed thrice
Our Brand Is Crisis review: A battle of the spin doctors that isn't half bad