Allegiant review: for devoted fans only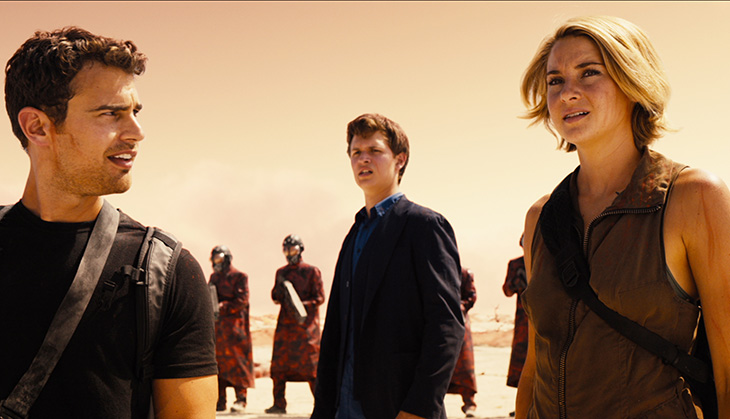 So this is slowly becoming an annoying repeat concept: the final book of a series/trilogy gets divided into two just to make some box office moolah (read Harry Potter and The Hunger Games).
That's one of the reasons why Allegiant was doomed from the beginning.
And let's not forget Veronica Roth's incredibly poor world-building and narrative in her YA Divergent trilogy.
Also read - Kung Fu Panda 3 review: disappointing third bout, but still full of the kung fu goodness we love
This one picks up where Insurgent left off with the people of Chicago streaming towards the wall that divides their city from the rest of the world.
After the collapse of the factions and the tyrannical Jeanine (Kate Winslet) now dead, Tris (Shailene Woodley) engineers an escape mission over the wall with Four (Theo James) and her other disciples.
That's because it turns out new city leader Evelyn (Naomi Watts) isn't much better than the villainous leader she offed in the last film.
Once outside in the harsh wasteland, it's not long before they're whisked away to the Bureau of Genetic Warfare.
David (Jeff Daniels) runs the show there and he believes that Tris is the key to saving all of mankind. But Four obviously thinks something is up.
Veronica Roth's incredibly poor world-building and narrative in her YA Divergent trilogy is to blame
Because yes, the guy in the nice suit who oversees a heavily-armed complex with a ton of secrets is probably a bad guy.
Also read - Kickass women: Feminism and 'the strong female character' in fantasy & YA
The tale that David tells her about the origins of the old faction-dominated system back home in Chicago, a perplexing saga involving wars caused by genetic modification, an experiment that has lasted 200 years and the difference between pure and damaged genes, is far-fetched even by the standards of the genre, not to mention confusing.
Anyway, the plot line is basic as hell after that with a tonne of high school emotions on display.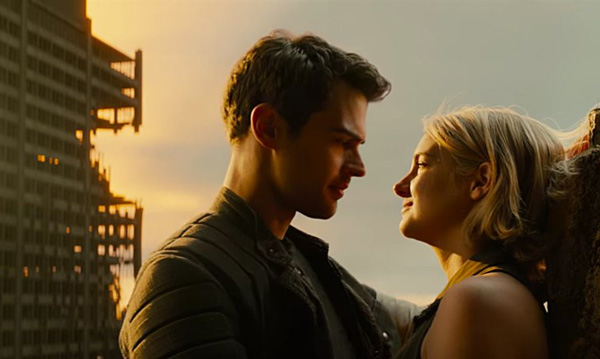 To its credit, the film is visually gilded with its nuked landscapes and cities teetering on the edge of ruin. The first two films included a lot of simulations to add a secondary visual element and in this one, it's the super high-tech surveillance machine at Bureau of Genetic Welfare.
But some of the green screen work is pretty ridiculous too. If you have the patience to see the film you'll know what I'm talking about.
The verdict
The promise of the premise has long been lost.
But we must endure the finale before we can give the franchise a proper burial.
RATING: 2 out of 5
More in Catch - Batman v Superman: Dawn of Drama and Incoherence
Zootopia review: one of the most satisfying movies Disney has ever made
Eye in the Sky: a white-knuckle suspense film that weighs the cost of war