90 years later, one of India's last surviving silent feature films makes a comeback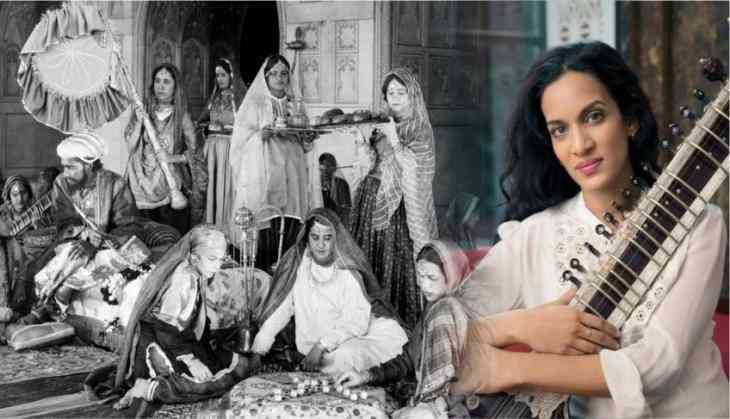 Undoubtedly India's most famous architectural marvel, the Taj Mahal has had a rough 2017. After years where pollution and discolouration were its biggest problems, the Mughal monument has found itself at the centre of controversy thanks to a surge in right wing Hindu sentiment.

From being derided by UP CM Yogi Adityanath for its Mughal origins to conspiracy theories about it being built on an ancient Hindu temple, India's most popular tourist attraction has not had it easy in recent times.

However, far from Agra, in the hallowed archives of the British Film Institute (BFI), a large team of technicians have worked for the last eighteen months to bring the beauty of the Taj Mahal to the big screen. Now, their work, a restoration of Niranjan Pal's 1928 epic Shiraz – A Romance of India, is set to be screened in India for the first time since its original run almost 90 years ago. The movie is a love story based around the construction of the Taj Mahal.

Now accompanied by an original score composed by Anoushka Ravishankar, the film will have screenings in Hyderabad, Kolkata, Delhi and Mumbai, before it is eventually released on Blu-ray and DVD.

Catch spoke to to the Head Curator of the BFI, Robin Baker, to find out about what made the BFI choose to restore this particular film, the modern appeal of Shiraz, and what it was like collaborating with Anoushka Shankar. These are the edited excerpts:

Ranjan Crasta: The restoration of Shiraz was carried out by the BFI. Tell us more about the BFI and the scale of the BFI's archive of film.

Robin Baker: The BFI looks after one of the world's largest and most important collections of film and television. We have about a million films and television programmes in our archive.

We look after probably the most important early collections of films of India. Certainly the largest such collection of films. We look after the world's oldest surviving film of India, which was shot in Varanasi in 1899 and was just made available on our Youtube channel.

RC: Restoring a film as old as this couldn't have been easy. How much time went into restoring the film?
RB: We've been working on the restoration of Shiraz for the last 18 months. It's been an incredibly long, painstaking process. You don't just press a button and it all gets remastered. A large number of people have been working on this over a long period of time.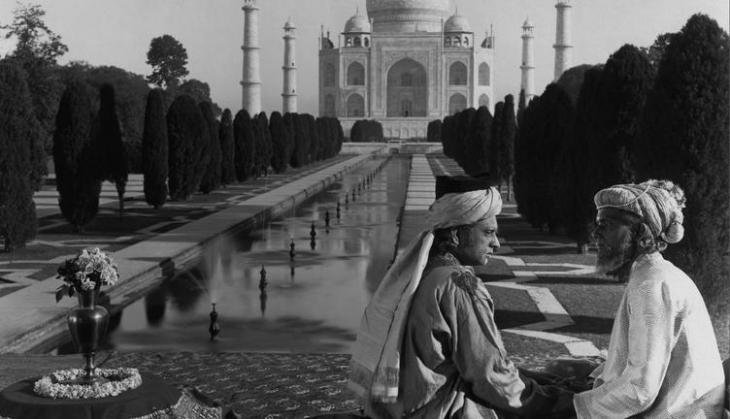 A still from the restored film.
RC: For the restoration you used the original camera negative...


RB: Yes! The very film that worked through the camera in Agra in 1928 is one of the bits of film we look after in the BFI archive. The film wasn't perfect, but, of course, one of the things you really want when you restore a film is the original camera negative. That is, if you will, the Holy Grail of film restoration.

However, when the negative came to the BFI in 1942, it had already started to decompose. So the materials we were working from weren't perfect at all. We scoured the world's archives to see what other material of the film existed, and we found that, although there were copies around of Shiraz, all those copies came from materials that came from the BFI. So we had the best surviving material of the film anywhere in the world.

I think there's something exciting about working with and being able to actually touch the very piece of film that was shot in India all those years ago.

RC: The Taj Mahal is currently at the centre of a lot of controversy. However, the restoration work on the film clearly preceded all this. Why was this particular film chosen for restoration at this point?

RB: 2017 has been the year of cultural collaborations between the UK and India. This film brought together some of the best film-making talent in India with that of the UK. So the film is also about how the two countries work together. Secondly, it's a fantastic film to begin with!

Lastly, what was so important about this film is that very few silent films that were shot in India and are Indian-made still survive. I think only 1% of films made in India during the silent film period still survive. Therefore, I think it's really important that we absolutely treasure those films and try and help new generations of people to see and understand them.

I hope this restoration helps transform people's understanding about what cinema was like in India in the 1920s.

RC: Now that it's been restored, where is the film going to be available?

RB: We just had the world premiere of the film in London at the London Film Festival where a crowd of 2,000 gave Anoushka [Ravishankar] and the film a standing ovation at the end. The screenings that are happening in Hyderabad, Kolkata, Delhi and Mumbai, that will begin this week, are the very next screenings. These will be the premiere of the restoration in India.

Following that, once Anoushka has recorded the soundtrack, it will release in cinemas in the UK at the beginning of February. It will then be screened in film festivals globally. It will go out on DVD and Blu-ray at the end of February.

So, audiences in India, I have to say, are lucky because they are going to get, in these next four screenings, live performances from Anoushka. I have to say, the biggest thrill is watching this film, listening to her playing live, watching the most extraordinary ensemble of musicians playing both Indian classical instruments and Western classical instruments as well.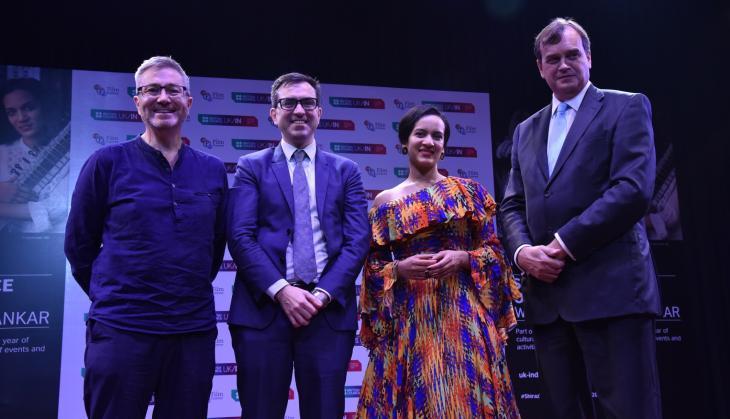 From L-R: Robin Baker, Head Curator, British Film Institute; Alan Gemmell OBE, Director British Council India; Anoushka Shankar, British Indian Sitar Player; Sir Dominic Anthony Gerard Asquith KCMG, British High Commissioner to the Republic of India at the press launch of the film. (Courtesy British Council India, New Delhi)
RC: Speaking of Anoushka's score, what was the rationale behind bringing her on board to compose a soundtrack for the movie?
RB: Nobody knows what the music was when the movie was originally screened. We have no idea. In a way, it offers us a really great creative opportunity to think about what new music we can create for the film.

We restore a classic silent film each year, and so far we haven't restored a movie where we have had the soundtrack. So each year, we have a creative opportunity to think what new music would work well for it.

I love Anoushka's work so much, but what felt so right about it was having musicians who combined Indian classical music with certain Western elements. It was absolutely perfect for this film. We weren't interested in just recreating a sound that you might have only heard in the 1920s. We wanted something that recognised the past, but at the same time felt contemporary as well. Anoushka seemed like the absolute perfect musician to create this.

RC: The film is just shy of 90 years old, do you see it being able to connect with modern audiences?

RB: A good film is a good film. It might have been made almost 90 years ago, but this film is incredibly human, it's thrilling, it's epic, and I think that's what big cinema, both in Hollywood and Bollywood, is about.

It's also incredibly romantic, and what I love about this film is that it's not a straight forward romantic story. It's not about love at first sight and they live happily ever after. This is quite an emotionally complex love story. I think audiences will really appreciate that story telling.

I think anybody who's genuinely in love with cinema and isn't just interested in cinema that was made last week is going to get a real sense of excitement in seeing something so rare from the past. I think people will forget they're watching a silent film and just get completely immersed in the emotions.

RC: Going back to the controversy around the Taj Mahal, do you believe Shiraz could act as a sort reminder to modern India of the beauty of our Mughal heritage?
RB: The film is a celebration of, not so much the Taj Mahal, but of a part of Indian culture. From the very people who made it to where it's located, the film itself is a fantastic cultural icon.

It is a part of heritage, no one film or building represents the whole country, but this film is a great reminder of what Indian film heritage is and was.