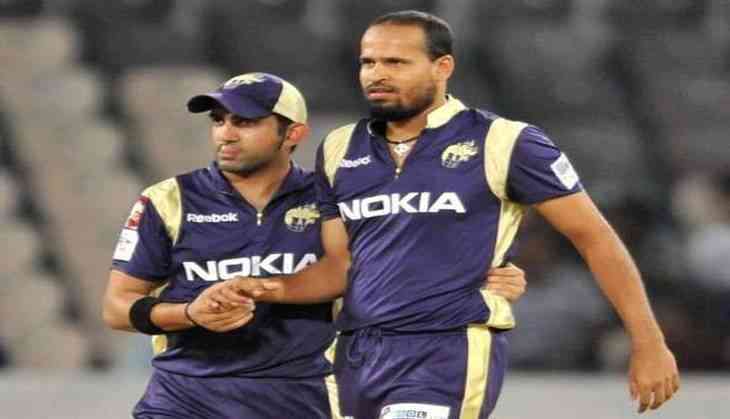 All-rounder Yusuf Pathan, who has been away from active cricket for many years, has been shocked for making his return in domestic cricket. And this shock was given by the Board of Control for Cricket in India (BCCI) after he has failed in last year's Dope Test.
Pathan played the last Ranji match against Andhra in October, he scored 4 runs in this match and did not take a single wicket.
He "inadvertently ingested a prohibited substance, which can be commonly found in cough syrups," the BCCI acting honorary secretary Amitabh Choudhary said in a statement.
"His sample was subsequently tested and found to contain terbutaline, which is a specified substance prohibited both in and out of competition in the WADA Prohibited List of Substances," Choudhary further added.
"On 27th October 2017, Mr Pathan was charged with the commission of an Anti-Doping Rule Violation (ADRV) under the BCCI Anti-Doping Rules (ADR) Article 2.1 and provisionally suspended pending determination of the charge."
"Mr Pathan responded to the charge by admitting the ADRV and asserting that it was caused by his ingestion of a medication containing terbutaline that had been mistakenly given to him instead of the medication prescribed for him, which did not contain any prohibited substance," the statement further read.
Pathan tweeted, "I wish to thank the @BCCI for allowing me to plead my case in a fair and reasonable manner."
Yusuf's statement:
I wish to thank the @BCCI for allowing me to plead my case in a fair and reasonable manner. pic.twitter.com/S83TNUpqxZ

— Yusuf Pathan (@iamyusufpathan) January 9, 2018
On the positive result of the Dope Test, the BCCI issued the order for Baroda Association to not select Yusuf for the remaining matches of the ongoing season. This means that Yusuf will not play in Syed Mushtaq Ali Trophy.